by Jeff Graham
What does Siberite Tourmaline look like?
Siberite Tourmaline
Locality: Nigeria, Africa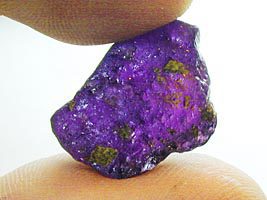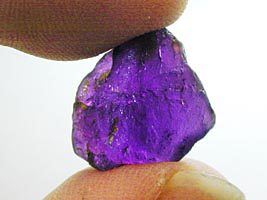 This is very unusual material, I have only seen it on one other occasion and it was strictly cabbing grade at the time. This color in Tourmaline is extremely rare. In the book "Gemstones of the World… by Schumann" he describes this color as Siberite. The color is lilac to violet, in this case the color is very purple/magenta and very hot in tone.