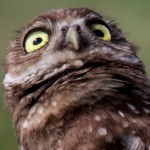 daves
Participant
One of the biggest problems with buying in Chanthaburi is the light. It is going to be different than what you are used to at home and that can make a big difference. It takes a while for your eyes to adapt to it. Of course there are plenty of other challenges…treatments, pricing etc. but the light is a big one.
It would help considerably to have someone trustworthy with you that knows the market and goes often enough to be used to the light. When are you planning to go?
Contact me privately and I can recommend someone that goes every weekend. If he can't help, he will know someone that can.
Dave