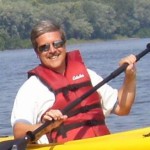 duane
Participant
OK gang, After some research here's what I found. m76steve is right about the company makes a new incandescent bulb. They run around $3 a bulb and say they last 7 years. http://shop.userfriendlylights.com/main.sc
I've also found that Quartz Halogen bulbs work well for spectroscopes etc. My next thing I want to check is LED. I have a few in my home and have noticed my color change stones react like they are in incandescent light when near some of them.
So, it appears there are some options for us that will be around even after our government mandate tries to take them away.
Happy gemming everybody,
Duane