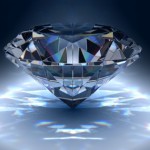 dianacap
Participant
I apologize if my posting is in the wrong place I have never been on a forum before.
I only have one comment about the "new" incandescent bulbs that are coming out. I seem to remember in one of my history books (the for fun kind not the gruel they serve in school) and I believe the original light bulb DID last 7 years, but the were mass-produced to burn out faster so we would have to buy more of them. Just a factoid.
I am going to Home Depot or Lowe's and snatching up all I can.