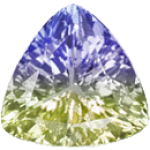 patrick
Participant
Thank you gemgirl, and thank you Duane!
I went ahead and ordered a lighted 10x triplet loupe, calcite dichroscope, chelsea filter, tweezers, gem tray with removable jars, milligram scale, and digital calipers. That should be a good head start. Then I picked up a used copy of the book I referenced, "Color Encyclopedia of Gemstones" by Joel E. Arem. Everything I've read about it is very positive and it was highly recommended. I like to use the old fashion tools to start sometimes and move to the more advanced stuff later on if you know what I mean.
I also could not resist my temptation to start a gem collection (and a collection of specimens to study), so I researched some reputable gem dealers on ebay who were located in the US and made a few purchases… By the end of next week I should have a wide variety of different gemstones to study. I got a mix of beryl, corundum, quartz, topaz, garnet, tourmaline, zircon, peridot, tanzanite, iolite, and opal facets. I tried to get a good mix of different types for each mineral category. For example I got Aquamarine, Emerald and Heliodor for the Beryl category.
I probably jumped the gun a little bit, but I'm very excited. I should have all my tools and gemstones by the end of next week. Until then, I'll keep studying so I have an idea of what to do with the tools when they arrive.
I do have a question though – I am confused about the "gem cloth". Is it just a regular microfiber cloth? Or does it need to be 100% cotton? When I type in "gem cloth" to google or amazon, I get a lot of "polishing cloths" that come up, but that doesn't sound like what I want. Any recommendations?
I also decided to hold off on the microscope for now until I have an idea of what the heck I'm doing. But I found a used Gemoro Elite 1030 on ebay, is that a good one? I'd like to be able to take pictures of my gems in the future. Is that possible with this microscope? Or any microscope for that matter?
Thanks again for replies! (and sorry for the wall of text!)