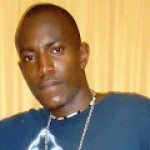 pmwangi
Participant
Dear Patrick,
My name is Philip Mwangi a professional gemologist of IGS. I desire to welcome you to the IGS a community of greatness. I have seen that you have the urge to know more about gems and I tell you courageously that IGS is the best place for you to be. Welcome.
That you may become a professional gemologist and be able to Identify gems quickly, the following tools are a must to have
1. Pay the IGS Gold membership for about 59$ per year.
2. The refractometre-> For taking the refractive index of gems.
3. 10Xpower loupe-> It is a tool of every time. A gemologist best friend.
4. Dichroscope-> This is for Identifying doubly refractive gems.
5. Gem twizer-> For holding gems.
6. Polariscope.
7. Carat or grammage scale. (1gram is equal to 5 carats)
8. Hardness pencil tester for separating rough stones by hardness.
9. Chelsea filter.
10. Gemologist tools pro is a software for easy separation of gems. A gemologist 'must have'.
11.Diamond pencil tester->For separating diamonds from simmulants.
12. A mini gem microscope-> This range from 50X to 100X. it goes for 50$ to 150$ depending on which one you want.
-> I bought My gemologist tool box from China through a website known as Alibaba transactions at a company called FABLE Technology.