September 5, 2015 at 4:37 pm
#199452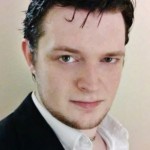 wiseman501
Participant
Hello, Julia!
My name is Dylan Tilley, owner of Zenith Gemology in the Southeast United States. I'd be happy to lend a hand.
You are looking for an appraisal, correct? In order to give you a proper appraisal, I would need to thoroughly inspect the pieces to identify and grade the stones, examine the craftsmanship of the jewelry, and make other observations that will help me to determine the value, and if possible, the origins of these pieces.
It is a fact that sometimes, jewelers do not include maker's marks or other identifiers, and if the piece doesn't employ any manufacture or design elements known to be unique to that jeweler, it is almost impossible to determine exactly who made it, HOWEVER, it is still absolutely possible to determine the value of these pieces, if that's your goal.
Please contact me at my personal Email address below to discuss this in more detail.
You can also visit my website at http://www.zen-gem.com