September 7, 2015 at 7:38 pm
#199490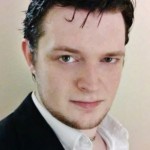 wiseman501
Participant
That's very true. It would not be a job for your average jewelry store appraiser, as they often have ZERO training and honestly no business appraising even normal jewelry properly. A good museum appraiser would also need to have some training in the jewelry sciences to identify the manufacturing methods involved.
I have repeatedly seen ancient styled pieces that are made with modern methods, and they often get mistaken for authentic relics.
Great points about the rose cut stones and so forth, but I was cautious about making assumptions until I can see it in more detail in person or through photographs, and be certain about my findings. It's a dangerous road for an appraiser to be willy-nilly about their first glance opinions. 😀
If it's of use, one of my associates is also an archaeologist and anthropologist, so she could be very helpful in this case if Detrelucide is right about the age of these pieces.