September 8, 2015 at 3:56 am
#199499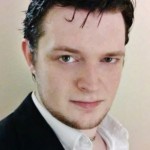 wiseman501
Participant
Me too! This is very fascinating to me, and the reason for my switch from the retail jewelry business to appraisal and so forth.
Don't belittle your research and book reading. That is extremely good, and there is no classroom that can "fully" prepare a person for everything they will encounter, but reading books and doing research is the closest you can get! Nobody should ever fall into a mindset of thinking they know everything.
It's nice to meet you, by the way. I'm pretty new to this forum and I've already found someone with a good head on her shoulders. It bodes well for my future interactions here. 😀
I do hope Julia comes to talk to us more soon.