November 9, 2015 at 7:51 am
#200626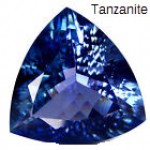 huttonit
Participant
I can not tell you the origin of the stone. It was part of an inheritance from my mother-in-law, in the box is the original receipt dated 1937 for £21 Gineas (£22 4s 6d) suggesting it was my father-in-law's mother who originally had it: they lived in London and owned a meat suppliers to restaurants in central London. The setting is Russian, which originally set the alarm bells ringing but having tested it and examined it under a microscope I am 95% satisfied it is not lab due to the sharp natural inclusions seen at X60 at X10 it is almost clear. I do suspect the setting is not original because of solder marks left on the clasps, suggesting it had a different stone in it and this one replaced it or it was re-mounted for some reason. Now when that was done there is no saying but the stone is exceptional and the change is so obvious I was surprised that it wasn't Lab.
It is 6.97ct (calculated), RI 1.68, SG unable to check without unmount, and 11.5 mm round. I estimate the blue/Purple to be 148-151 and the pink to be 181.
It could be worth anything from £10,000 for the stone alone, but have no intention of selling it.
I hope you enjoy it because my wife and I certainly do.