November 22, 2015 at 8:04 pm
#200876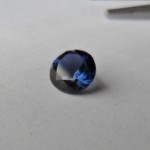 sydp
Participant
Hi Kellie, looking at the still photo, it appears that it may have a crystalline structure with some form of re entrant marks on the stone.
it is always difficult to analyse a gem from a photo, but if this is the case then it cannot be opal.
I have had a look at the video but cannot determine what the gem is,
hope this helps in some way
thanks.