December 13, 2015 at 12:16 pm
#201352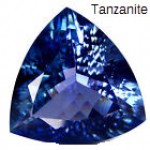 huttonit
Participant
That certificate is issued by IGI not IGS. I don't even think IGI issue certificates it is a qualification and not a lab. You may see a certificate with the geologists qualifications on the bottom showing IGS but not the top.
That said you will be hard pushed to purchase a ruby that has not been enhanced in some way for less than a new car. The very nature of all corundum means most have inclusions or fissures. That said they do exist and if u had a few IF untreated rubies I would be very happy.
Below is a 3.02ct. Ruby in enhanced. If you look carefully you can see a dark inclusion and a is not very clear but to the eye without a look it looks good.