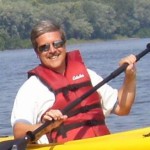 duane
Participant
Thanks Kim!
We'll be sure to head over to the JOGS show. Somebody told us that you
could register your business at each show or there was one main form you
could fill out and it worked for all the shows. Unfortunately we didn't
right down the name but we think it was at the convention center.
My wife also grew up in Tucson also and we'll be staying at her brother's
home which saves us the hotel fees.
Thanks again for the information,
Duane
Aldrich Custom Crafts
We're On Facebook and Etsy
https://www.etsy.com/shop/AldrichCustomCrafts?ref=hdr_shop_menu