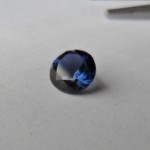 sydp
Participant
Hi Patrick, if these stones are not moved around or you do not carry them on you and they are moved transported regularly, I would not think that the softer gems would have any significant scratching etc.
It would only be if they were being moved or tipped out put back in regularly.
that is my thought on the matter it might be others have a different view.
thanks.