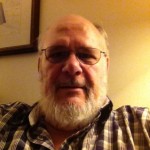 rpentney
Participant
My Ultra Tec has a 1/5 HP motor, so 1/10 may be a little skinny. Especially at low rpms.
Also, you might want to try a rubber friction drive to reduce vibration, Belts work, but they are not ideal. If you do use belts, get the sectional ones that you buy by the foot and all the links can come apart. They run a lot smoother and last forever. Pricey, but worth it.
I used a direct drive on the first one I built, with a 1/3 Hp 3 phase motor powered by a controller that provides 3 phase power from single phase. Infinitely variable and powerful. You would need to find the controller used tho as they are about $250 new!
Stick with the 8 in laps, and buy good ones from gear loose or crystallite.
Good Luck!