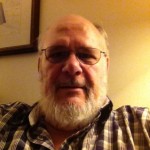 rpentney
Participant
Maybe try hauling that puppy out of the setting for a specific gravity and hardness test?
Bill Hanneman's homemade refractometer is simple to make and can read any range of ri. definitely worth a try since you will not be limited by any ri liquid. Cheap too!
Very nice polish.
What does the girdle look like?
Moissanite?