February 14, 2014 at 9:07 pm
#36875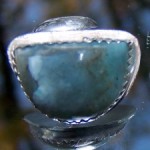 jrasmussen
Participant
I bought most of my gemology tools from Pretty Rock in Charlotte, NC; however, you can get what you need also from: Rio Grande, Tripps, GIA
Antoinette Matlins through her site also sells gemology tools and her textbooks about identifying gems, selling and buying gems, etc. I have dealt with all these groups and have been satisfied with them. I bought my ID tools about 9 years ago, and am still using the same equipment. Pretty Rock has a very nice specific gravity tool.
Best of luck, I think Gesswein is in New Jersey, but I have not purchased directly from them.
John