March 7, 2014 at 11:13 pm
#58424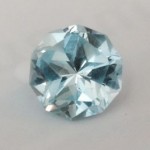 wfwilson
Member
Mainly, you want to look under magnification and look for the blue flash. Also, there can be bubbles in the filled fractures. Just remember, flux healed rubies can also have bubbles in the healed fracture.
Uv, ruby filter or Chelsea filter are not diagnostic, because some rubies may have more iron and not show as bright while others may have no iron content. Filters are good for sorting parcels at a show, but use your other tools to make a final determination.
Lead filled and flame fusion ruby are detectable with a loupe or a microscope.