April 2, 2014 at 4:31 am
#81948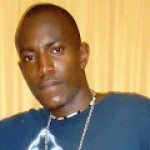 pmwangi
Participant
Dear Friend
I'm an IGS certified professional Gemologist but located in Kenya. What Is that rare ruby? Can I see photos in the following dimensions,
(If it is a Rough stone).
Take 4 photos while rotating the gem in different angles
1st In the day light
2nd In Incandescent Light
3rd Ensure when taking the photos you place the gem on a white surface.
( If it is a Faceted Gem)
1st. Hold the gem table face up.
2nd. take good photos of the gem where there is extinction on the table.
3rd. weigh the gem.
4th. Take good photos in both day light and incandescent light.
5th. Use a ten power loupe and write down all what you see in the gem. Use lighting to view the interior of the gem. Let me know your observations.
With this I can make an average Grading for your gem.