Premium Content for Members Only
Pictures by Howard Denghausen Jewelry of his designs.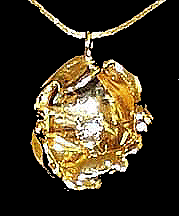 INTRODUCTION
I am 47 years old, have a Bachelor of Science in Architecture, and have been a licensed Architect in California since 1982. My father, who just turned 82, was a journeyman tool and die maker by trade. He came to California after World War II and took up rockhounding as a hobby. He quickly progressed from cabochons to faceting and from sterling silver bolo ties and belt buckles to fine gold jewelry. All …
To read this entire article and hundreds more like it,
Become a Member
Already a member? Simply login to your account.