About IGS Members
A society is about people that are interconnected. Here at IGS, gems have brought us together. IGS has members on every continent (except Antarctica) who range from seasoned professionals to the merely curious.
Professionals join IGS because gems are their favorite topic. We offer them the Gem Pricing Guide, an email newsletter, a Reference Library and advertising privileges. The professionals in our organization are important for sharing their wealth of knowledge. No one individual has the experience of the membership as a whole.
On the other hand, some of our members have no interest in working in the gem and jewelry trade and are merely curious. They simply want to unravel the mysteries surrounding their gems. Nowhere else can a person access so much information from an unbiased source.
In between, we have many lapidaries, metal smiths, collectors, private gem dealers, and a variety of merchants. Some of our members are making mid-life career changes; others are students planning for the future.
IGS was initially founded to make gemology information accessible and affordable to everyone. Members can enroll in our gemology course and take the complete course through to certification. Now, the mission has evolved to bringing together people who want to learn, discuss and trade gemstones. Come join our community!
About the Founder
Donald Clark, CSM founded the International Gem Society in 1998. Donald started in the gem and jewelry industry in 1976. Throughout his career he served as a wholesaler and retailer of gemstones and finished jewelry. He received his formal gemology training from the Gemological Institute of America (GIA) and the American Society of Gemcutters (ASG), founded by the late Dr. Gerald "Jerry" Wykoff.
The letters "CSM" after his name stood for Certified Supreme Master Gemcutter, a designation of Wykoff's ASG which has often been referred to as the doctorate of gem cutting. The American Society of Gemcutters only had 54 people reach this level. To become a Certified Supreme Master Gemcutter, the lapidary must have passed a written exam and scored better than 99.7% on two stones entered in competition. When citing Mr. Clark's work in our articles, IGS still uses the original designations from Wykoff's ASG, despite that organization having ceased operating after Dr. Wykoff's passing.
Along with dozens of articles for leading trade magazines, Donald authored "Modern Faceting, the Easy Way." This describes a method of faceting he developed. It greatly reduces the time needed to facet fancy shaped gems. It meets a real need in bringing the labor of custom gem cutting closer to the faster, but lower quality factory work. Unfortunately, in 2020 Donald Clark passed away.
About Company Management
In 2012, Donald Clark retired and passed along stewardship of the IGS to Seth and Lisa Rosen.  Seth and Lisa were longtime members of the IGS.  Seth is a gem collector and active Internet entrepreneur, who had already spent a great deal of time in the custom jewelry business. He founded CustomMade, the world's largest online custom jeweler and also operates The Ganoksin Project, a technical resource website for bench jewelers and jewelry manufacturers. Seth and Lisa felt strongly that the IGS needed to remain a cost-effective, accurate, and comprehensive resource for all those interested in gemology.  IGS is our passion, and it is a family business.
Current Mailing Address:
International Gem Society, LLC
145 Lincoln Road
PO Box 466
Lincoln, MA 01773
Technical Advisors
IGS would not be where it is today without the incredible contributions of many amazing contributors.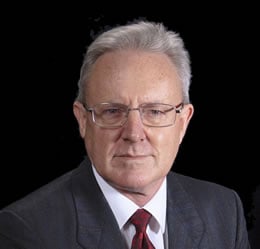 Jeffery Bergman was a contributor to the IGS long before Seth and Lisa were involved.  Aside from Don Clark, he is the longest-standing contributor to IGS.  In honor of his decade of friendship and support, Jeffery holds the honorary title of Vice President, Emeritus – International Gem Society.  He is, and always has been, a fully pro-bono contributor and maintains no financial interest in IGS.
With humble roots from a non-gem trade family, as a lapidary hobbyist, Jeffery cut and polished his first gemstone at the age of fourteen launching him on a lifelong career which has taken him to more than 70 countries, and every continent except Antarctica. With 5 decades of broad-based experience in natural gemstones, diamonds and fine jewelry, in 2020 Jeffery founded Eighth Dimension Gems (formerly Primagem) in Bangkok, Thailand, where he has lived for over 30 years.
Jeffery's formal gemmological training was accomplished at the prestigious Swiss Gemmological Institute in Basel, Switzerland where he passed requisite exams for his SSEF Basic Gemmology (BGC) and SSEF Basic Diamonds (BDC) Diplomas. Additionally, he completed SSEF's Advanced Pearls (ATC), Advanced Colored Stones (ATC), and Scientific Gemmology (SGC) courses.
Featured in many gem and jewelry periodicals, Jeffery has also appeared in interviews on the ABC, BBC, CCTV, CNA, CNN, NBC and GEO. He has been quoted in Time, USA Today, National Geographic, Discover, GIA's Gems & Gemology, Gem-A's Journal of Gemmology, ICA's InColor, Rivista Italiana di Gemmologia/Italian Gemological Review and many other publications around the world. A guest speaker at seven GIA Gem Gatherings as well as many gemological conferences & universities, Jeffery is also an Honorary Professor for the AIGS – Asian Institute of Gemological Sciences in Bangkok, Thailand.
Testimonials
Hello Don,
Just wanted to thank you for the fantastic adventure I have had since becoming a member of IGS. The quality of your Gemology Course is tops. Nice to know that such folks as you exist. What a gift you give, passing this knowledge along to those of us who are seekers.
Thanks again,
Dr. John Parrott
Don Clark,
You are one heck-of -a-writer. This course is so well written, that I'm convinced that anyone, even me, can understand and master this material. After having read the first four introductory articles, I find myself actually wanting more time to study. It's like a good who-done-it mystery. It just can't be "put down."
Thanks
Joe
Dear Don,
I am writing this e-mail specially to extend my most grateful thanks to you (in fact on behalf of all the IGS members) for the variety of invaluable New Year Gifts you have accorded to the members for 2006. I feel, your dedication to "bringing quality information and educational services to everyone interested in gemstones" is truly one-of-its-kind. I, and most probably many other members too, owe our gemology knowledge to IGS. You are indeed our "Guru" in the true sense of the term. Your knack of simplifying the most complicated topics and your constant endeavor to update the existing information are really unique. Since, as you said you have more planned for this year than you will be able to complete, I wish God gifts you longer days which have 42 hours instead of the usual 24!
Thanking you once again and with Best Regards,
Nitin Pawaskar, Pune, India
Dear Don,
I have been on the distant sidelines of the jewelry business for a long time with a great love of colored stones and working with gold. I am committed to getting into the field full-time and even being self-employed and recognize the need for the credentials. I must tell you that IGS is a Godsend for me, as I do not have the resources or the six months required to get a GG from the GIA now. I really appreciate being part of the organization.
Thank you again
Sincerely,
Charlie Bernheiser
Don,
I want to personally commend you on your article in the summer issue on the polariscope. I have told you I am self taught with only reference material. I am still trying to learn what I am reading from the article. Thank you for the lesson. This one article is worth five times the membership to IGS!
Thank You
A.C.Hughes, Panache' Gems
Don,
I have never known or heard of an organization that offers so much for its members, and at such a low cost. You are so honest and helpful to the members. I hope you get the recognition that you deserve. What started as a hobby in 1998 and now is a small home business for my wife and I (we also have day jobs and two young children), has been made so much easier by the information you supply.
Thank You
Ernest and Peggy Roisch, Rainbow Rocks, LTD.
Hi Don,
Thanks for all the effort and work on IGS. It has helped me tremendously in many different aspects of my business, from faceting to pricing and even historical anecdotes that I can share with people at shows. I really appreciate what you are doing.
Thanks again,
John Lemieux Rose, 2 Roses Studios
Dear Mr. Clark
My sincere thanks for your time in providing the information! Everyone I asked had a clever "answer" which mostly included the much-touted "C" advisory put out by the diamond industry. Made it sound like a closely guarded secret known only to jewelers. I am only a humble collector (mostly garnets) seeking to provide practical information to my broker.
Thank you for encouraging an infant love of gemstones and for being so democratic in promoting the hobby. I have met with a lot of subterfuge. Your attitude is very refreshing and much appreciated.
Mrs. Donna Lambert
Dear Donald,
You know the best thing that I have learnt from your great courses is that it does not matter how much you think you about gems, you never stop learning, each day there is something more learn, it will never stop. Thank all for the help, education and support that you give IGS members.
Peter Checkley, One Very Proud Member
Dear Don,
Thank you for marking my exam as quickly as you did. I've spent a
tremendous amount of time and energy in preparing for this exam. I am very pleased with my results.
I found the couse material to be very complete and up to date. The exam
format forced me to review the course material over and over. I now feel I
have a pretty good handle on gem theory due to this format.
Christopher
Our Founder, Contributors, and Technical Advisors