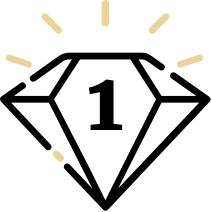 Getting Started
Buying a diamond doesn't need to be complicated. In the end, it's a piece of earth that's beautifully cut, polished and set into a setting. By following our step-by-step guide below, you'll acquire the knowledge you need in no time. It's not "rocket science" (maybe a little "rock science", but not too much, we promise).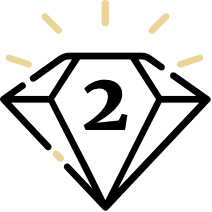 The 4 Cs + a 5th C
These are the factors that make diamonds look how they look and cost what they cost.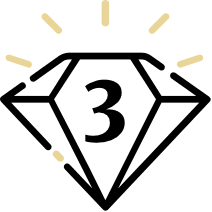 Find your Style
Next comes the fun of picking out the style that fits you and your lifestyle best.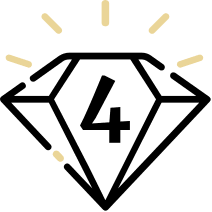 Buying the Diamond
Now that you know what to look for and what style you like, it's time to make the purchase.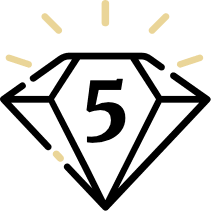 And You're Done!
That was easy! Sit back and watch your diamond sparkle!