IGS may receive customer referral fees from the companies listed in this page.
Learn more.
Hearts and Arrows Diamond: Is it Worth it?
Save Money on Your Jewelry With These Sales and Coupons
* See website for exclusions and restrictions.
If you're in the market for a diamond, you've probably heard of super ideal-cut Hearts and Arrows diamonds. But, what does this phrase really mean, and are these diamonds worth the extra money?
Here's what you need to know about Hearts and Arrows diamonds.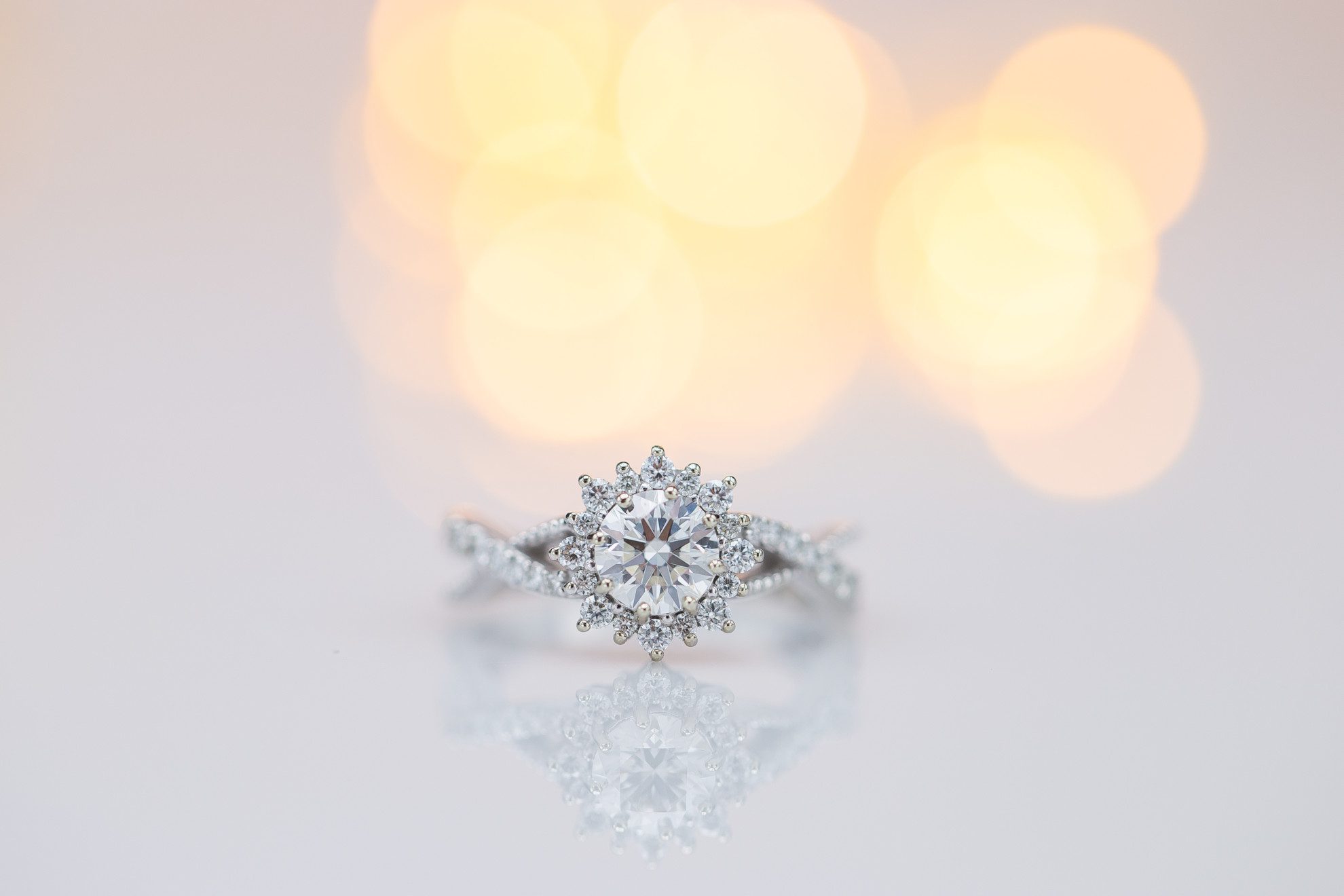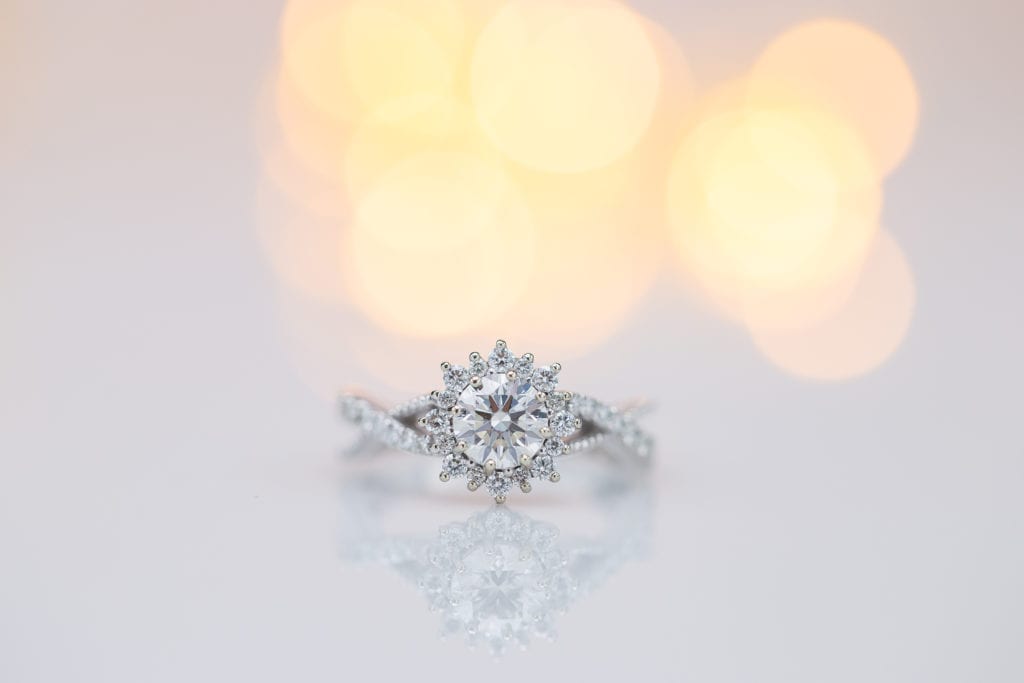 What is a Hearts and Arrows Diamond?
Hearts and Arrows diamonds are precision-cut round diamonds. Because of their exact angles and symmetry, they show a hearts-and-arrows pattern when viewed through a special tool. Arrows are visible from the top of the diamond, and hearts are visible when the diamond is face-down.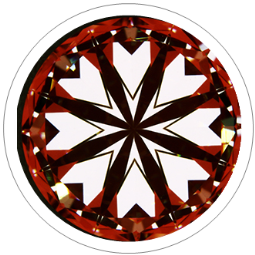 The arrows in a well-cut diamond can be seen even without using a special tool. However, you have to see the diamond spot-on to see this pattern, and it's difficult to capture in images after the diamond is set in jewelry.
It's important to keep in mind that ideal diamond cuts won't always exhibit hearts and arrows. Some diamonds with excellent cut grades have imperfect symmetry and lack this pattern, but that doesn't mean they lack beauty.
Compare this True Hearts™ diamond to a fantastic "Excellent" cut. Both diamonds perform well in spite of differences in their symmetry.
Furthermore, some gimmicky cuts will show hearts and arrows even without proper proportions. Make sure your diamond has a standard, 57-facet round cut, not a company-exclusive cut pattern. Always view a video of the diamond before buying it online to be sure that it sparkles well.
Time Saving Shortcuts
See all Hearts and Arrows diamonds at…
Super Ideal-Cut Diamond Price
Because it costs more to cut a stone to exacting Hearts and Arrows standards, these diamonds come with a price premium. How much of a premium depends on where you're buying.
James Allen's True Hearts™ and Blue Nile's Astor Ideal diamonds cost about 10-30% more than an excellent-cut diamond. Whiteflash and Brian Gavin give their premium diamonds a slightly higher price point, about 20-35% higher than the average round excellent-cut diamond.
Some brands may charge even more for their diamonds. For example, a simple solitaire ring at Hearts on Fire, set with a 1.0-ct, G-H VS-SI1 diamond would cost $11,600. A similar ring with a James Allen True Hearts™ cut diamond would cost $6,190 with an H color SI1, or $9,850 for a G color VS1. Ultimately, this means a premium of 50% or more compared to an excellent-cut diamond without the hearts-and-arrows pattern.
If you're searching for a super ideal-cut diamond, compare costs between companies. There's no reason to pay thousands of dollars more for the same product!
Performance of Super Ideal-Cut Diamonds
If you're paying a premium, you're probably wondering if the ideal cut makes a noticeable difference. In some cases, it can.
However, you should compare for yourself. For each vendor, take a look at closeup videos of the Hearts and Arrows diamonds and compare them to regular ideal-cut diamonds at large retailers like Blue Nile and James Allen. If you can't see the difference, it's probably not worth the premium.
Video explanation of Hearts and Arrows cut by Lab Diamonds Review including how to have the cut verified by an Ideal Scope.
Should I Buy a Hearts and Arrows Diamond?
Ultimately, if you're not set on a Hearts and Arrows diamond, you should focus your search on diamonds with excellent performance. This will let you put your budget toward a bigger diamond or an elaborate proposal!
However, if you want a Hearts and Arrows diamond, you should buy it. These diamonds have an attractive symmetry and almost always have excellent performance. The Cupid symbolism only adds to their appeal.
Judging Quality in a Hearts and Arrows Diamond
Even among precision-cut diamonds, there are higher and lower quality cuts. If you're looking for the top Hearts and Arrows diamonds, you'll need to look very closely. Just because you can see the pattern doesn't mean it has perfect symmetry.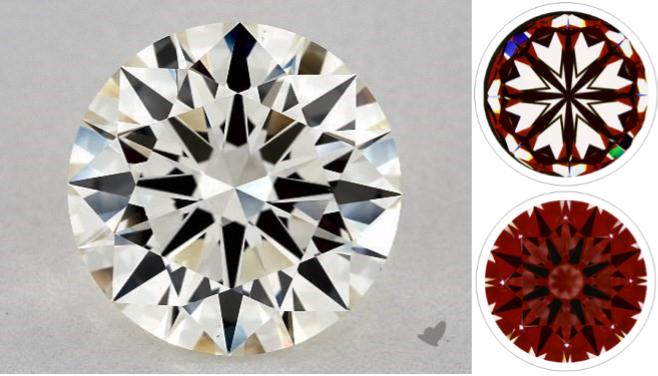 It's difficult to judge these images without expertise, patience, and a good eye for detail. We recommend leaving it to the experts.
Where Should I Buy a Hearts and Arrows Diamond?
If you're concerned about getting a top-quality Hearts and Arrows diamond, check out Brian Gavin and Whiteflash. These retailers are known for their precision cutting and stunning performance.
If you'd rather pay a little less and still have the Hearts and Arrows designation, shop at James Allen. Their True Hearts™ collection features diamonds with excellent performance and lower prices. Especially at one carat and above, James Allen diamonds will have a significant discount compared to those from Brian Gavin and Whiteflash.
If you'd rather not stress about the details, consider using CustomMade. Their jewelry experts will work with you to find a stunning Hearts and Arrows diamond and create a unique ring, perfect for your engagement.