by Donald Clark CSM IMG
While the traditional sources of our gems is the Far East, the American continent has its share of gemstones as well. Most are not economically important, but they all contribute to our love of gemology.
Some of the most prominent North American gems sources are:
Amethyst The world's finest amethyst is found in Four Peaks, Arizona, just east of Phoenix. There are many other sources in the US and Mexico.

Ammolite Fossil ammonites, whose iridescence rivals opal, are found in Alberta, Canada.
Apatite Facetable apatite comes from Mexico.
Benitoite California's state gem has the color of fine sapphire and more dispersion than diamond. It is found in San Benito County and is unfortunately rare.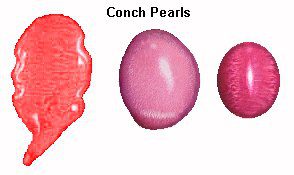 Conch Pearls Conch pearls are an exotic gem found off the Florida Keys.
Coral Coral is Hawaii's state gem. Gold, pink, and black coral is found in the coastal waters of this state.
Danburite Danburite is one of Mexico's gems.
Diamonds Crater of Diamonds State Park in Murfreesboro, Arkansas is a place where you can mine your own diamonds. As with other deposits, most are small and included, but some fine gems have been found here.
Canada has become a major source of diamonds. The Northwest Territories is producing some of the finest-quality colorless and near colorless diamonds on the planet.
Emerald Fine quality emeralds hail from Hiddenite, North Carolina.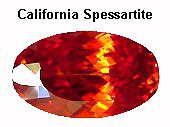 Garnets Andradite, chrome pyrope and other garnets can be found in Arizona and Mexico. Magnificent spessartites are found in Southern California. Fine quality rhodolite garnets come from North Carloina.
Hematite Alaska is one of the primary sources of hematite.
Ivory Fossilized walrus tusk, and mastodon are found in Alaska and the Canadian Arctic.
Jade Jade Cove, just above Monterey Bay, all the way up to Dawson in the Yukon, have substantial quantities of nephrite jade. Plus, fine jadeite is occasionally found. Black jade from Wyoming is also prized by many.
Labradorite Labradorite comes from, (no surprise here,) Labrador, Newfoundland, in Eastern Canada.
Morganite Southern California produces a small amount of beautiful, pink morganite.
Obsidian Obsidian is found in several states. New Mexico's is famous for it's "Apache tears" and California has several sources. Oregon is one of the few sources for bright red, green and blue obsidian. Rainbow Obsidian in Mexico is one of the more spectacular varieties.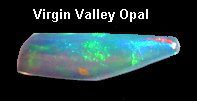 Opal Opal is found in Idaho and Oregon, but the greatest prizes come from Nevada's Virgin Valley. The material there is some of the most beautiful in the world, although little of it can be cut.
Pearls Natural pearls are found in the Mississippi River and its tributaries. Other rivers producing natural pearls extend into West Texas.
Abalone pearls and mabés hail from California, although their supply is now severely limited.
The U.S. cultured pearl industry is centered in Tennessee, where it began. Supplies are good, with qualities and designer shapes emphasized.
Peridot Peridot from San Carlos, Arizona is world famous. Supplies are plentiful on the world market.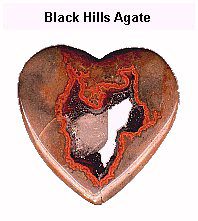 Quartz Quartz is plentiful in North America. Besides the crystalline versions, there are many sources of agates, fire agates, and petrified wood.
Red Beryl One of the world's rarest and most desired gems is red beryl. It is found in Utah.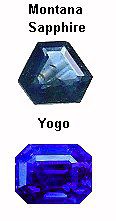 Sapphire Montana is famous for its sapphires. While many are "steely," those from Yogo Gulch are world class. The stones are small and in limited quantities, but do not require treatments.
Sunstone The Dust Devil mine and other sources in Oregon produce world class sunstones. Schiller is common to these stones and some are in the very rich, red, green, blue and multicolored varieties.
Topaz Guerrero, Mexico is the best known source of topaz in North America, but California, Colorado, Utah, Maine, and New Hampshire have also produced topaz.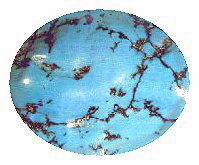 Tourmaline Maine and California are the main sources of tourmalines in North America. The Old Himalaya mine in San Diego County has been worked for more than a century.
Turquoise Arizona and New Mexico contain the some of the largest commercial deposits of turquoise in the world. Sleeping Beauty turquoise is considered some of the finest in the world.