IGS may receive customer referral fees from the companies listed in this page.
Learn more.
Buying Guide for 2022: Diamond Tennis Bracelets
Save Money on Your Jewelry With These Sales and Coupons
* See website for exclusions and restrictions.
A diamond tennis bracelet is a collection of smaller diamonds set into a flexible and thinner gold or platinum metal setting. The standard tennis bracelet uses round brilliant diamonds and typically a 4-prong setting. As these bracelets continue to grow in popularity, creative and elegant designs and unique takes on the original bracelet continue to show up everywhere.
If you're looking for an everyday bracelet, take time to consider options that will withstand daily wear. If you are looking for a special occasion type of bracelet, take time to look for clasps with locks and sturdy settings to ensure you keep the bracelet with you for a lifetime. A diamond tennis bracelet is an investment and piece you can keep with you forever, so take some time to find out which options suit you and your lifestyle best.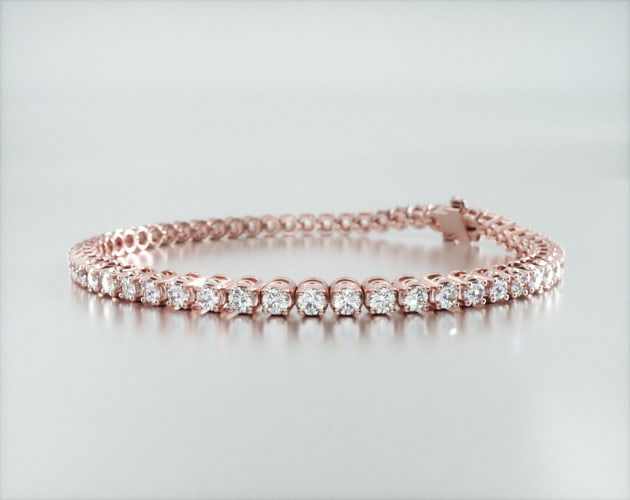 Considerations
When shopping for your diamond tennis bracelet, there are a few things to take into consideration to ensure you make the right purchase. For example, is this going to be a special occasion-only bracelet? Would you rather be able to wear it to work or an impromptu night out with the girls as well? These will not only help you determine the best designs, but also the type of prong set up or protection you should look for around the diamonds. The next, and often most important, aspect to consider is budget. If you have a smaller budget, it may be wise to consider a laboratory-grown tennis bracelet or one that is under 1CTW. If you do have a larger budget, think about how you want to spend most of your money; do you want to focus on the size of the stones or would you prefer a more intricate design?
Lastly, all of the bracelets mentioned below will have some sort of clasp as well as a second "safety" clasp. We move our hands so much and our wrist comes into contact with hard surfaces like tables, counters, keyboards, etc…quite frequently, you want to make sure that your tennis bracelet stays nice and secure.
If You're Looking for an Everyday Bracelet…
If you are looking for a touch of bling to add to your everyday wardrobe, tennis bracelets can be a great way to do it. Most people think of tennis bracelets as only a "special occasion" piece, but that is far from the truth. If you do want to wear your bracelet every day to work or whatnot, there are a few bracelets that are going to be better for this type of wear.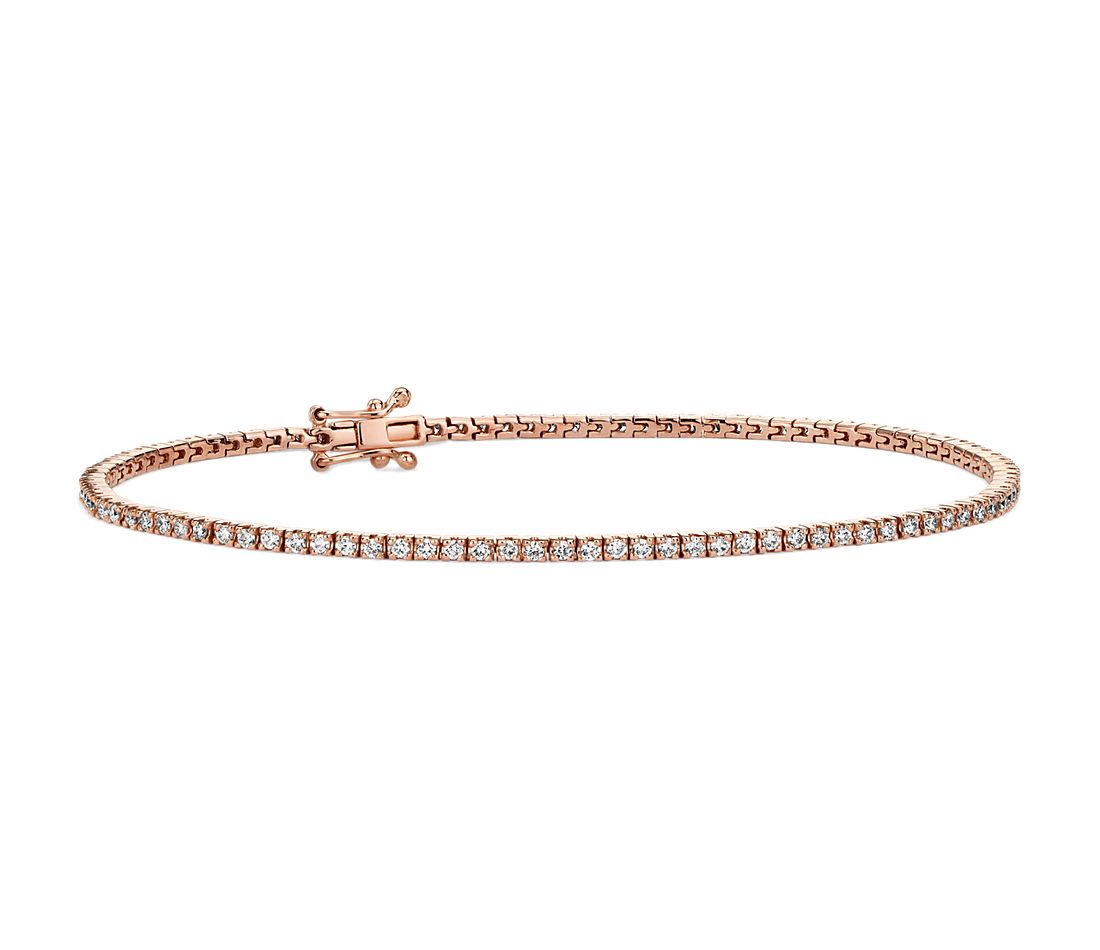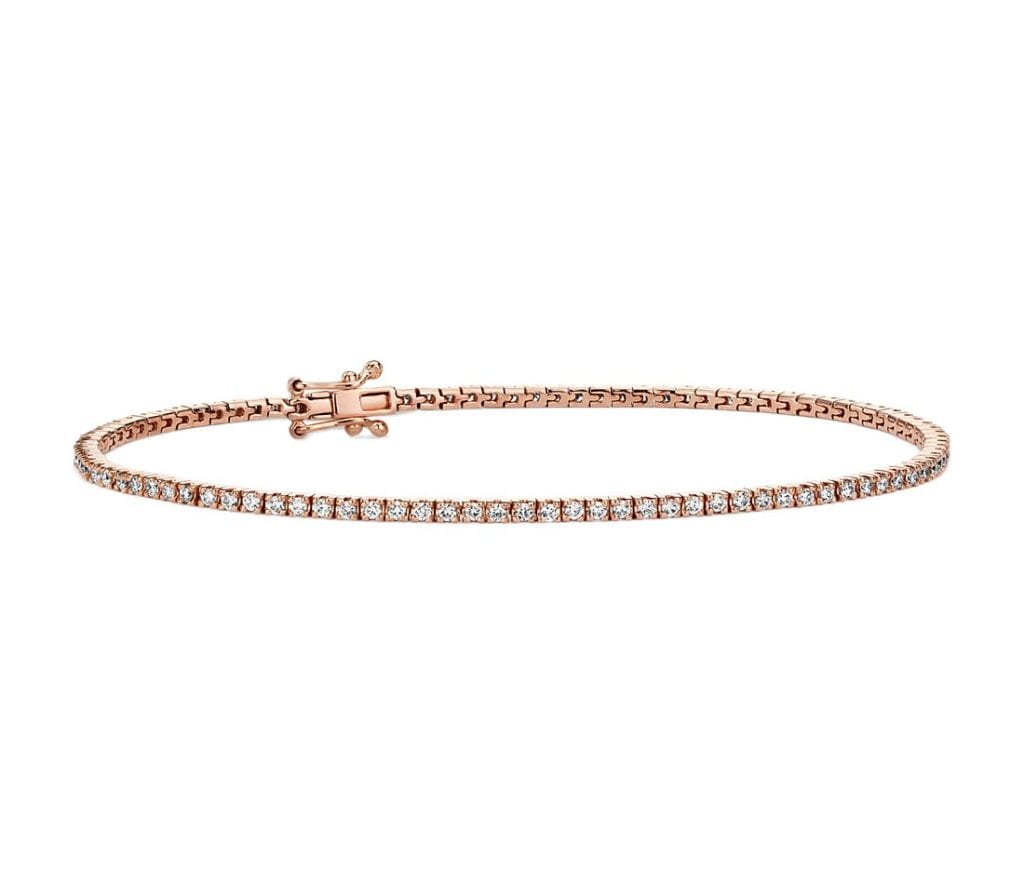 This first diamond tennis bracelet is a fantastic option for an everyday bracelet. Blue Nile is one of the few online retailers that offer a 1CTW earth-mined diamond tennis bracelet. 1CTW is a fantastic size to have every day. A very important aspect of this bracelet though is that the diamonds are set very low with 4 prongs around each diamond. The 4 prongs give extra protection from wear and ensure you do not lose any stones. Lastly, there are two safety latches (one on each side) for extra security.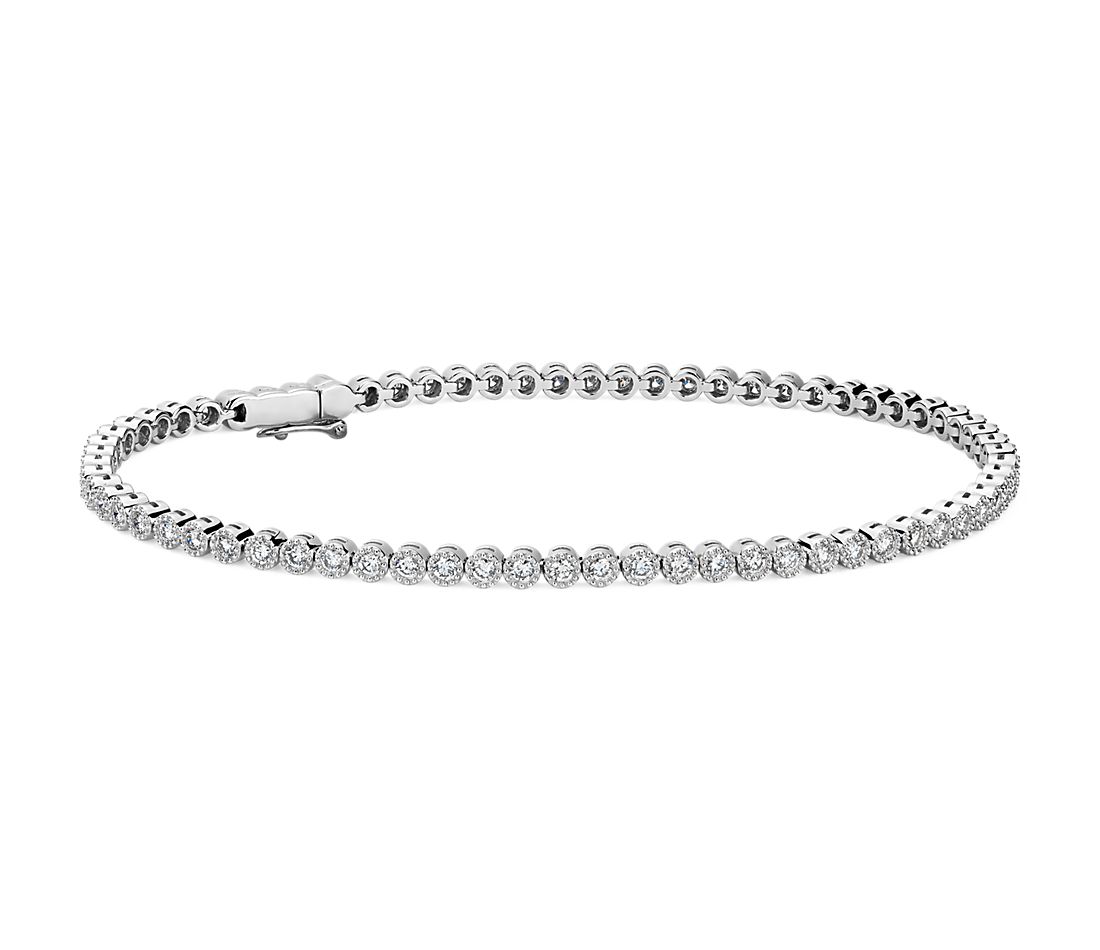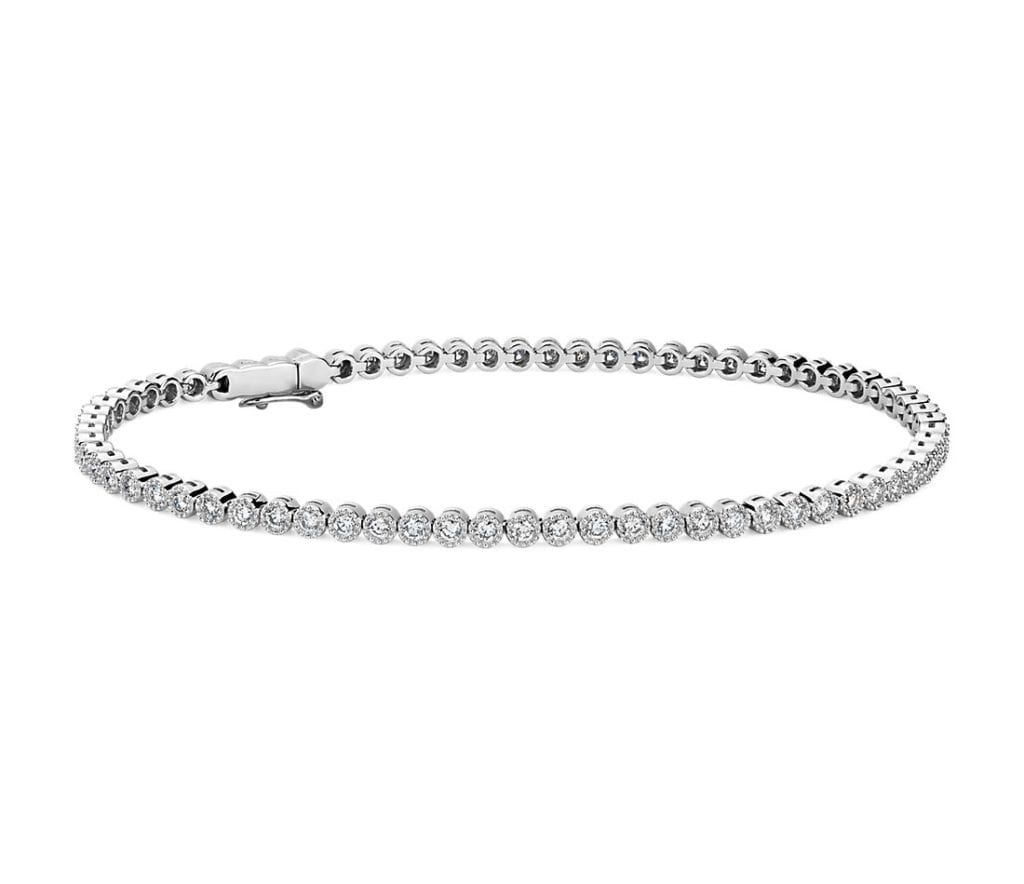 This second tennis bracelet is also perfect for everyday looks due to its enhanced protection of stones. Each of the 70 dazzling stones is placed into a bezel with delicate milgrain detailing, adding some extra style to the design. Due to the fact that they go all the way around the edge of the diamond, bezels are one of the best settings for protection and security, making this bracelet a great pick to wear all day. A security clasp and 1.5CTW of diamonds top of this beautiful and long-lasting option.
If You're Looking to Keep it Classic…
Keeping it classic will never go out of style. A diamond tennis bracelet is almost as timeless as the diamond stud and will go with any outfit, day or night. When shopping for a bracelet that will stay in style for a lifetime, it is important to be realistic with your style and how careful you are with jewelry.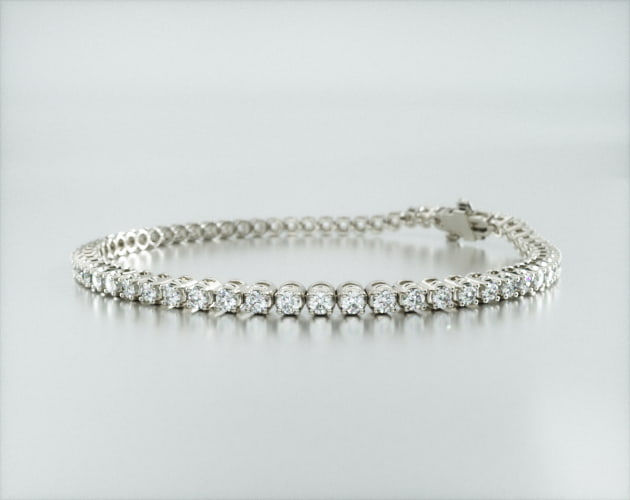 When most people think of a diamond tennis bracelet, this one comes to mind. Always a classic, this bracelet features a line of diamonds set into a four-prong basket. A bracelet like this is going to give you the most options when it comes to carat weights and quality. For example, this particular style from James Allen has the option for 2 different colors or clarities in earth-mined as well as a lab-grown diamond option. Flexibility and the security of 4 prongs and a safety clasp make this bracelet design one that will stick with you for a lifetime.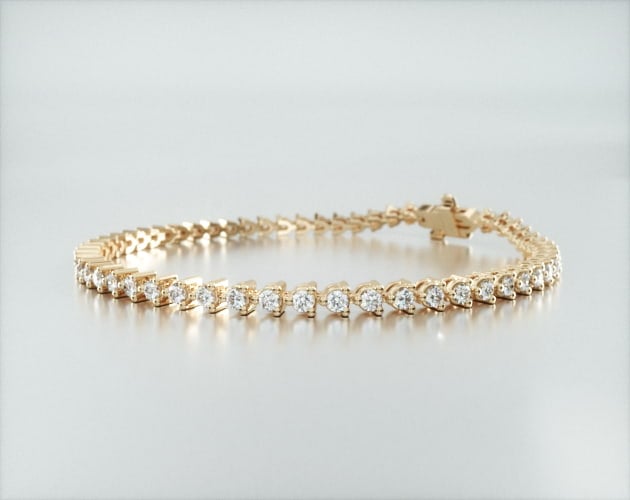 A second design to consider when looking for a classic is the three-prong diamond bracelet. The three-prong, or "martini" setting as seen above is an option that highlights each individual diamond a bit more than the 4-prong. The setting still gives you plenty of protection throughout the years and shows off each diamond without compromising the durability of the bracelet. This particular option also has an option of color and clarity and ranges from 2-10 carats total weight.
If You're Looking for a Little Extra Bling…
There are plenty of ways to add bling to your diamond tennis bracelet without breaking the bank. If you have the budget, you can always go for the larger carat weights and really make a statement. Here are some tips and designs available that will also give you a big, blingy look.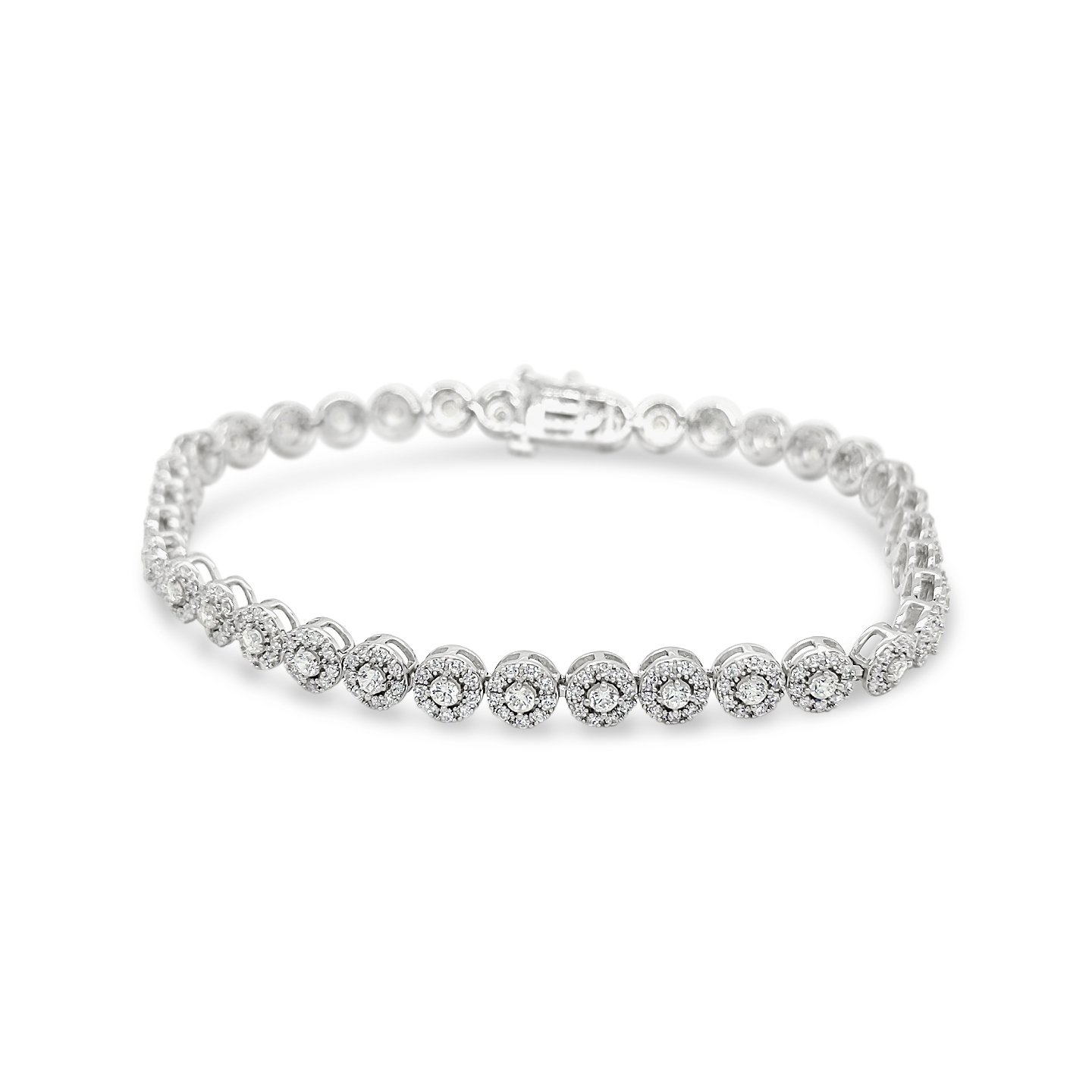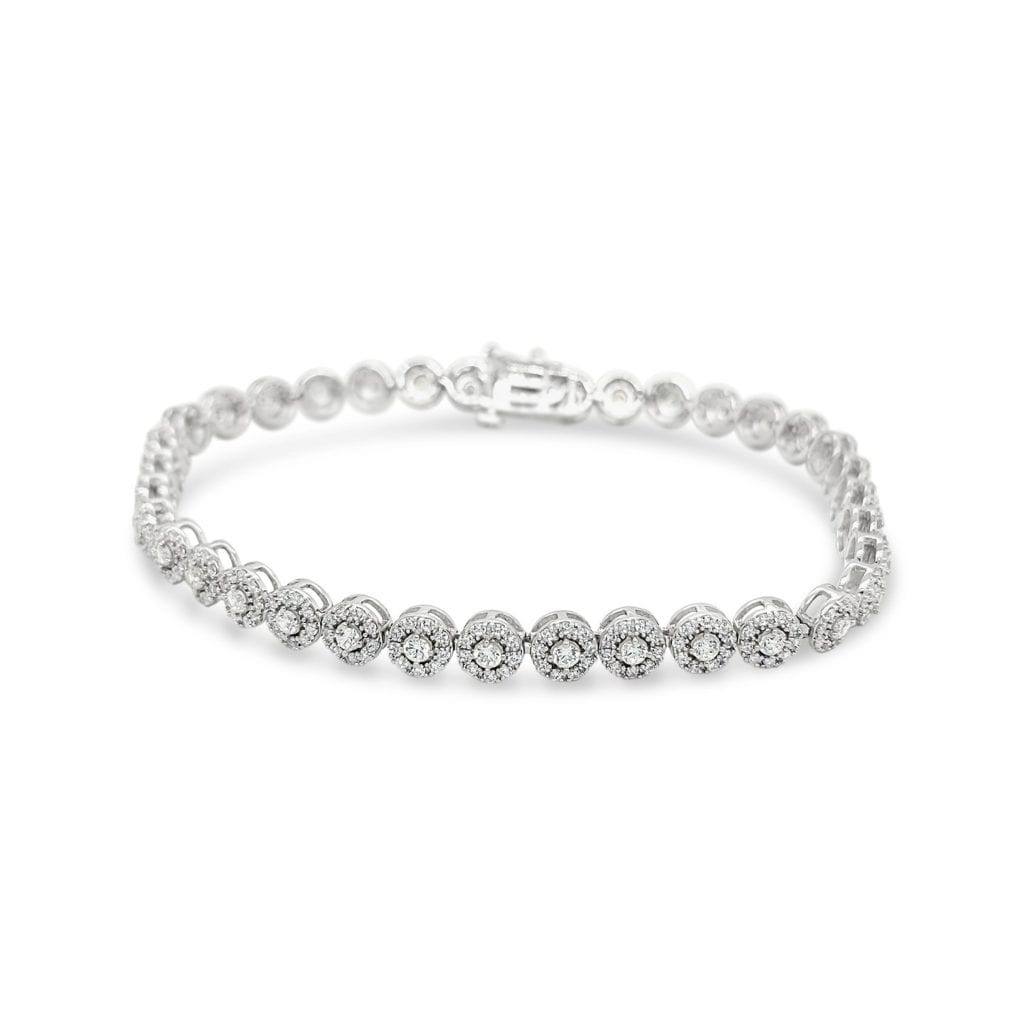 One smart way to get some extra bling on your wrist is to opt for laboratory-grown diamonds. Laboratory-grown diamonds are chemically, optically, and physically the same as their earth-mined counterpart; they just do not command as expensive of a price. The decreased price of the lab diamonds, combined with the halo around each stone on a bracelet like this makes it the perfect option for extra bling at a smart price. The main stone is surrounded by a seamless pave of smaller diamonds to create a larger look and totals 3-carats for under $2,200.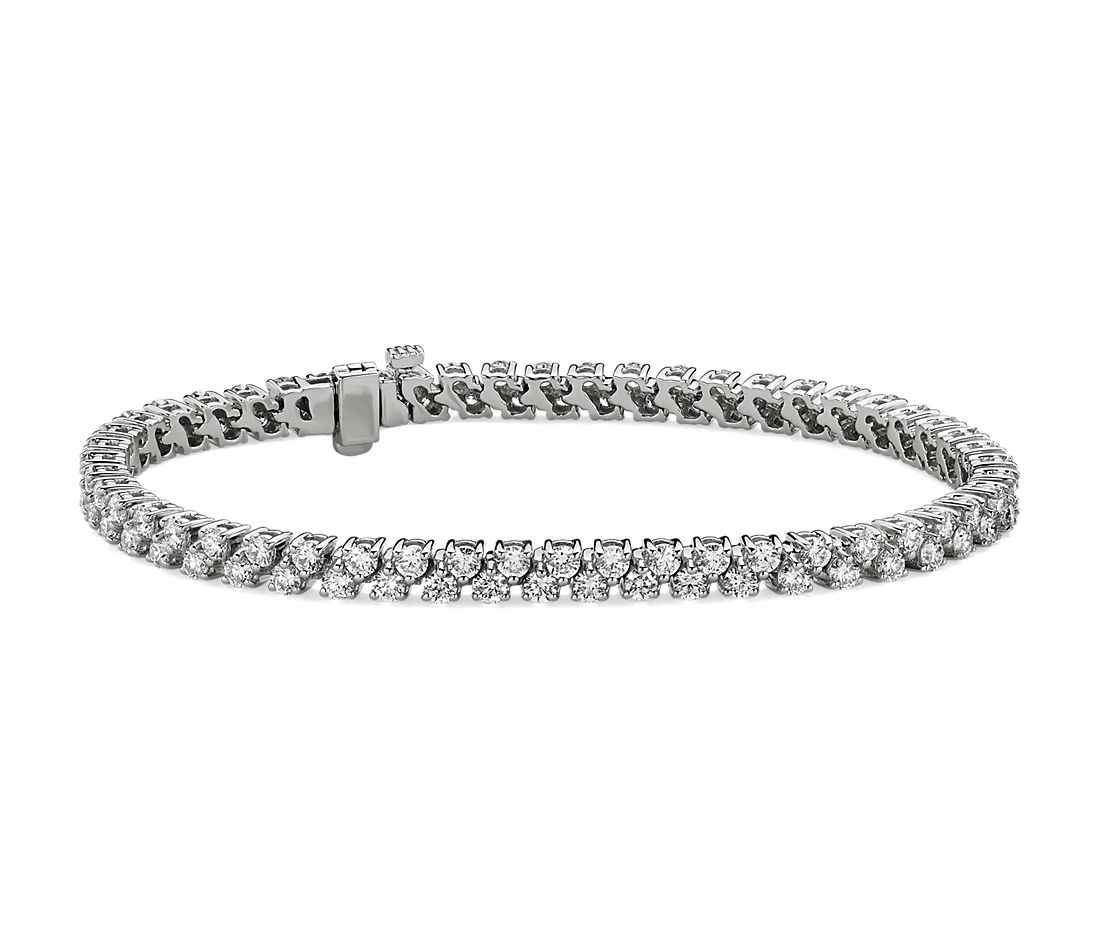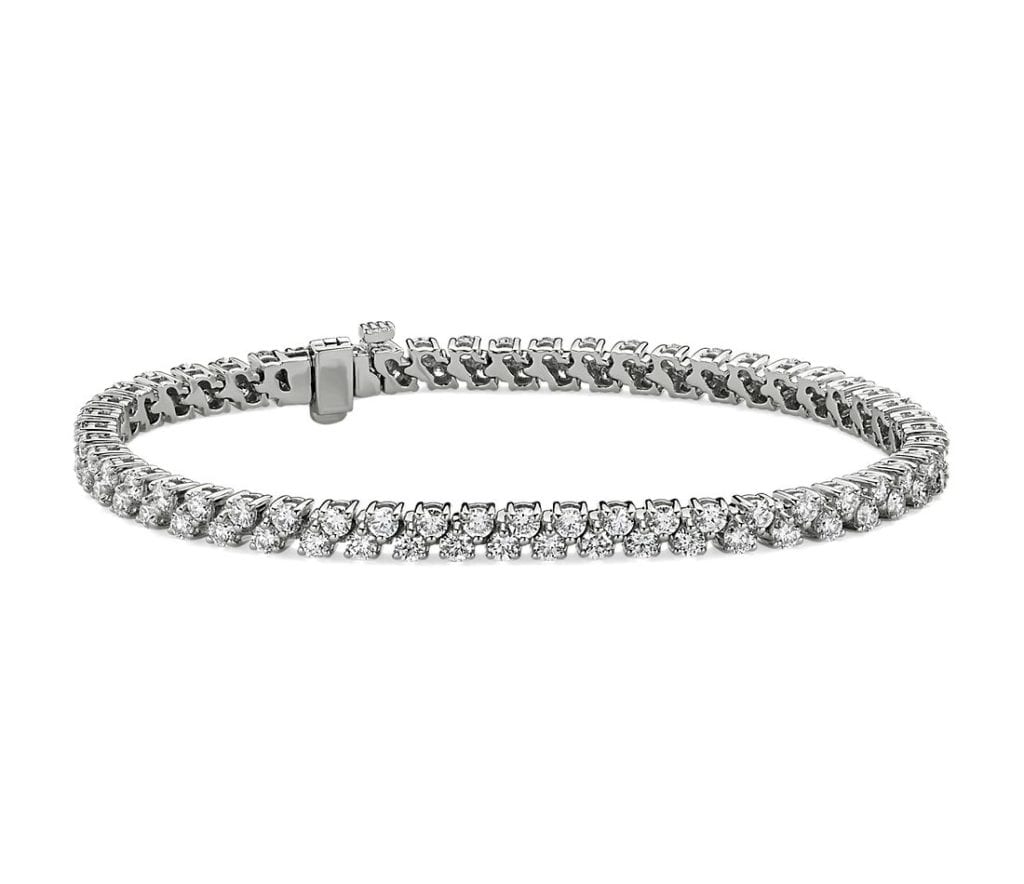 A bracelet like this that has multiple rows is another smart way to add bling without breaking your budget. Opting for smaller, yet more, diamonds placed next to each other gives a similar illusion to a single line of larger diamonds. This particular bracelet has 2 rows, totaling 5CTW for under $9,000. You still get very large bling, but it can save you money compared to a bracelet of the same size with a single line of stones.
Conclusion
After spending some time going through when you want to wear your bracelet and your budget, you should have a good idea of which styles are going to suit you best. No matter what you choose though, you can be sure that this bracelet style will last you a lifetime!