Brazilianite Value, Price, and Jewelry Information
---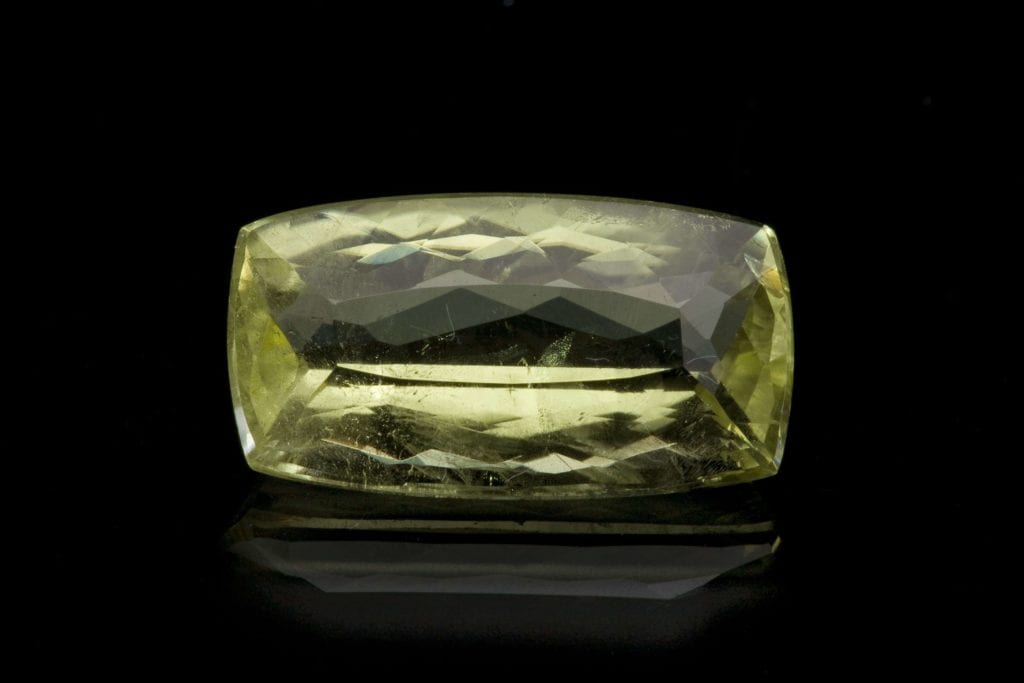 Brazilianite's lovely green to yellow colors make it a must for gem collectors. Large faceted stones are often flawed, but smaller cut gems can make beautiful jewelry pieces.
Brazilianite Value
The International Gem Society (IGS) has a list of businesses offering gemstone appraisal services.
See the entire Gem Price Guide.
Start an IGS Membership today for full access to our price guide (updated monthly).
Brazilianite Information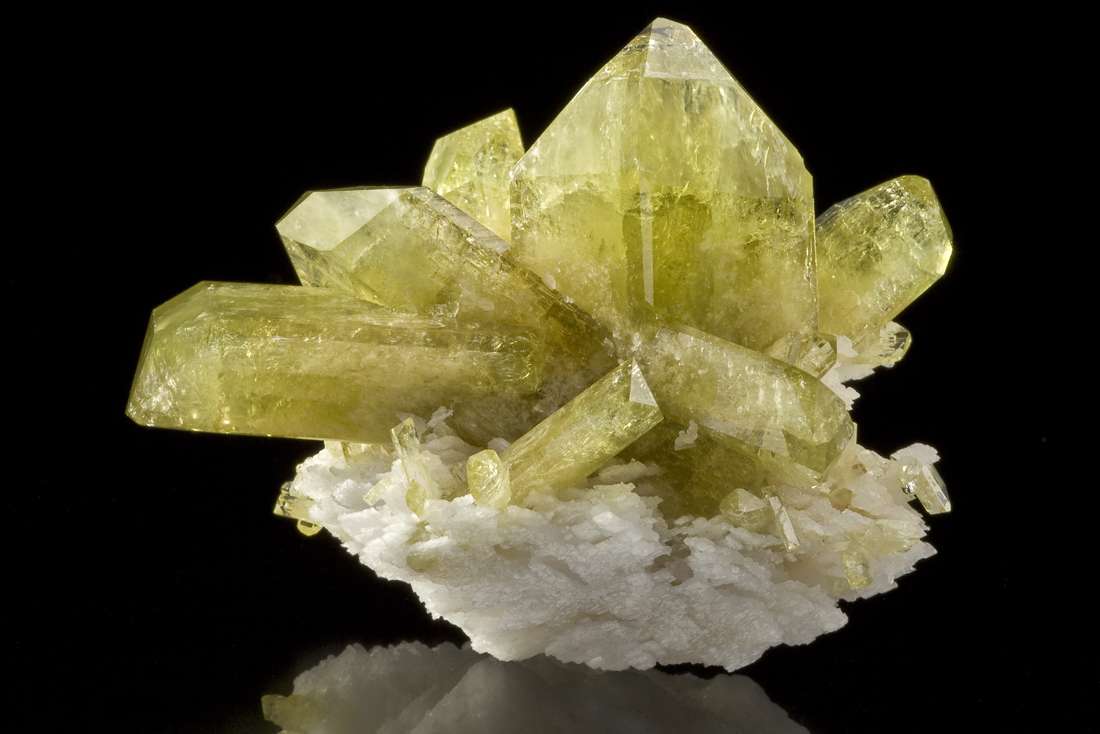 Comments
Discovered in Brazil in 1944, large uncut brazilianite stones reside in many museums. Pieces such as these could yield large gems, but clean faceted gems over 15 carats are a great rarity. They also make stunning crystal specimens.
Yellowish green brazilianite, 2.23 cts, 8.7 x 6.8 x 5.4 mm, cushion cut, Brazil. © ARK Rare Gems. Used with permission.
Sources
Brazil, notably Conselheira Pena, Minas Gerais, remains the principal source of gem quality material in crystals up to large sizes. The Palermo Mine in Grafton, New Hampshire and sites in Yukon, Canada also yield fine but smaller specimens.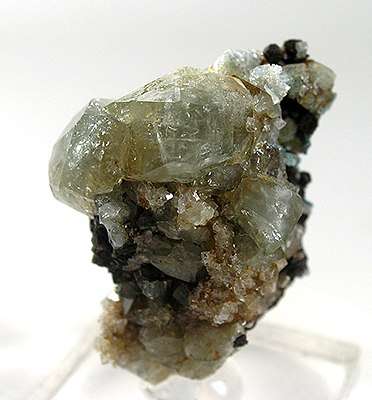 Stone Sizes
Crystals from Brazil range in size up to 12 x 8 cm. Although some large gems have been cut, most gems range from 1-10 carats, or even smaller. Cut stones over 5 carats are scarce today.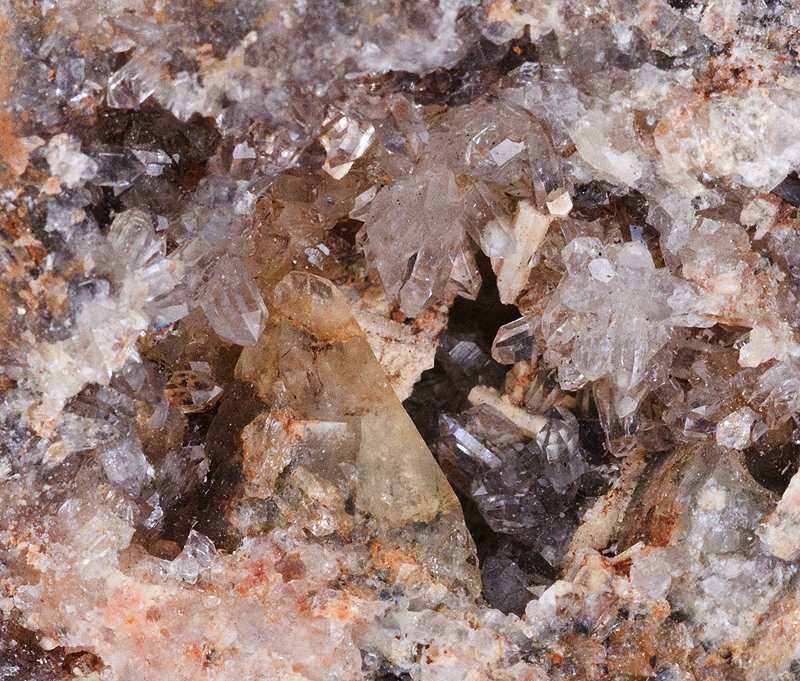 American Museum of Natural History (New York): 23 (emerald cut, Brazil), 19 (round, yellow).
Smithsonian Institution (Washington, DC): 41.9 and 17.0 (yellow, Brazil).
Private Collection: 24 (yellow, Brazil).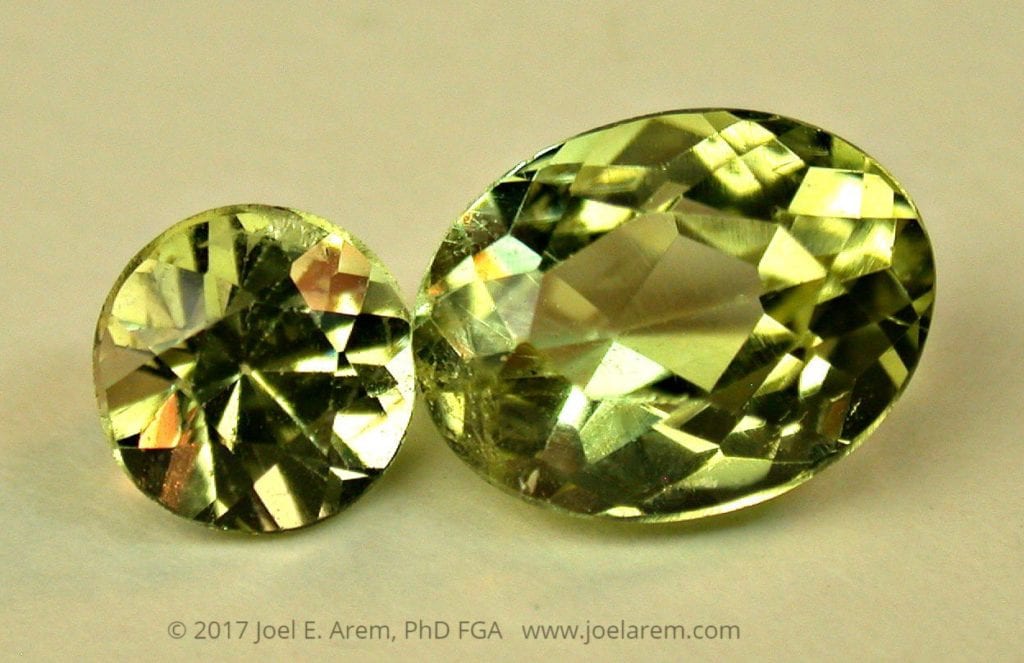 Care
Heating brazilianite gems up to 140º C/284º F can lead to color loss. Heating up to 300º C/572º F will turn them colorless. A jeweler's torch will easily reach these temperatures, so be wary if you're taking a jewelry piece for repairs. Although brazilianites have a moderate hardness, they also have good cleavage and a tendency to fracture. Thus, protective settings and occasional wear are good ideas. Avoid mechanical cleaning such as steam or ultrasonic processes. Instead, use a soft brush, mild detergent, and warm water for cleaning. Consult our gemstone jewelry cleaning guide for more recommendations.