Beads per Inch
| | | | |
| --- | --- | --- | --- |
| Bead Size | Beads per Inch | Beads per 16" | Beads per 24" |
| 2 mm | 12.5 | 200 | 300 |
| 3 mm | 8.3 | 133 | 200 |
| 4 mm | 6.25 | 100 | 150 |
| 5 mm | 5 | 80 | 120 |
| 6 mm | 4.2 | 66 | 99 |
| 7 mm | 3.6 | 57 | 86 |
| 8 mm | 3.13 | 50 | 75 |
| 10 mm | 2.5 | 40 | 60 |
| 12 mm | 2.1 | 33 | 50 |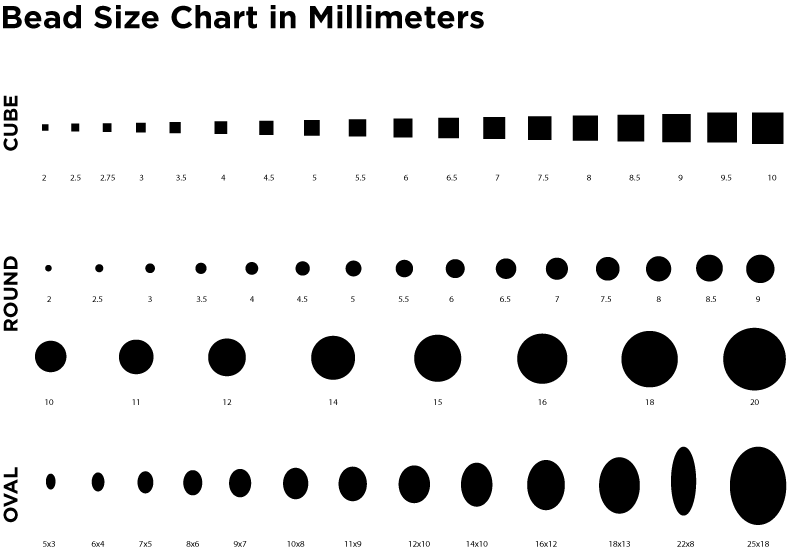 Cord Conversion Chart
Silk is the traditional beading cord. Its strength and flexibility are unmatched for any other material its size. Nylon and polyester cords are replacing silk. They have nearly the same strength and a longer life.
A number or a letter defines cord size. The size used depends on the size of your beads. Larger, heavier beads require a stronger cord.
The codes represent smaller, lighter capacity cords (A, 1) to larger, heavier capacity cords (FF, 8).
| | | | | | | | |
| --- | --- | --- | --- | --- | --- | --- | --- |
| Silk | A | B | C | D | E | F | FF |
| Nylon | 1 | 1.5 | 2 | 3 | 4 | 5 | 8 |
Necklace Lengths
| | |
| --- | --- |
| Choker | 14 to 16 inches, falls to hollow of neck |
| Princess | 18 inches |
| Matinee | 20 to 24 inches, falls to the crown of the bust |
| Opera | 28 to 32 inches |
| Rope | Anything more than 32 inches |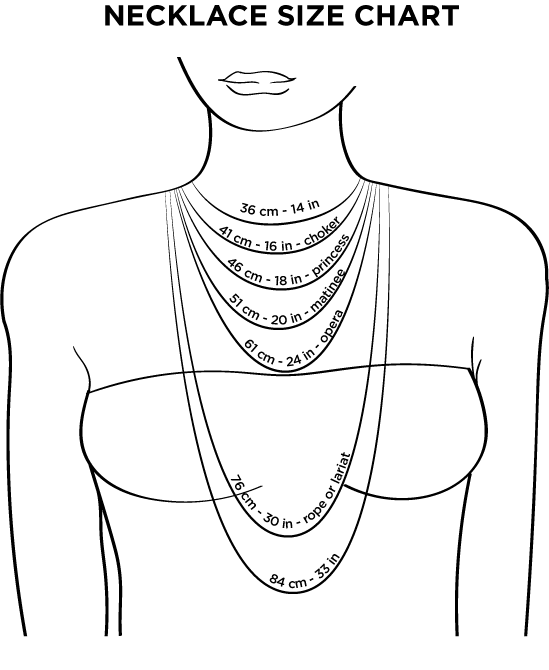 Additional Information
For more information on beads and…