IGS may receive customer referral fees from the companies listed in this page.
Learn more.
Best Engagement Ring Settings For Under $5,000
A beautiful diamond engagement ring can leave a lasting impression, especially when you find one that captures your imagination. With thousands of gorgeous rings available from many different retailers the search for the perfect ring can sometimes feel overwhelming. But we've done some legwork for you here if you have a budget of $5000 or less. You can easily customize all the settings below with your choice of metals, stones, carats, and ring sizes.
Our Winner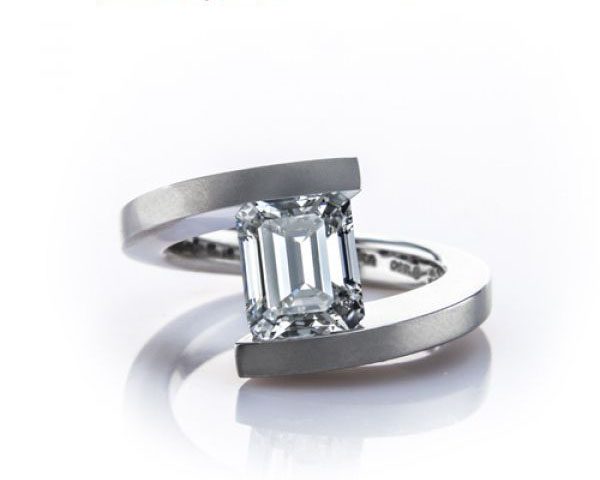 Tension ring settings give an illusion of a floating diamond, and nothing shows this better than the Fancy Helix Flat diamond engagement ring. The ring setting is ideal for an emerald-cut diamond and can easily secure diamond sizes above 0.5 carats. This gorgeous piece is a unique interpretation of the more traditional solitaire design.
Tips for this Budget Range
At a more mid-range level, picking a diamond engagement ring setting for under $5,000 gives you a few more options than at a lower budget like $2,500. Consider looking for more detailed ring settings that can give you a more unique ring when complete. Another option is to choose a simple ring setting and purchase a higher carat stone — a great option if you want a high-value ring that does not look too complex. Whatever your approach, the options we've shared above are a great place to start on your hunt for the perfect diamond engagement ring setting under $5,000.
Best Solitaire Engagement Ring Settings Under $5000
Verragio Couture Solitaire Diamond Engagement Ring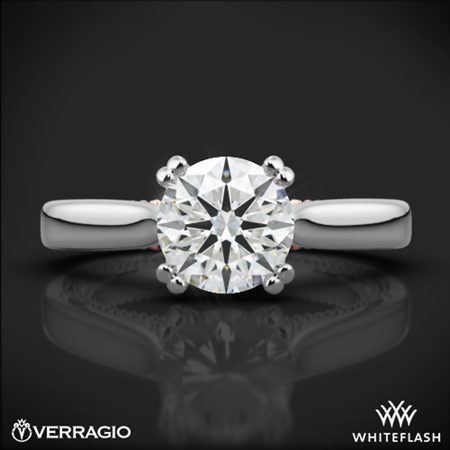 The Verragio Couture diamond solitaire engagement ring features a traditional four-prong solitaire setting with a small stone chamber set within the center stone gallery. Ringing the inside of the shanks is a rose gold sleeve highlighted with delicate milgrain detailing resulting in a beautiful two-tone design.
Best Tension Engagement Ring Settings Under $5000
Omega Wide Round Tension Diamond Engagement Ring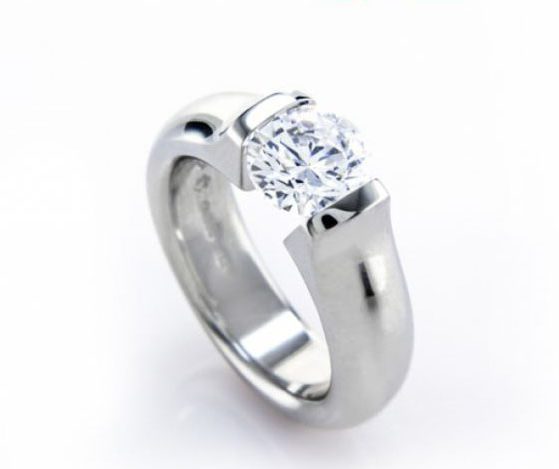 Big and bold is the statement the Omega wide round diamond solitaire ring makes. The ring's thick shanks curve precipitously, meeting at the apex to embrace a solitary diamond in a tension hold. The ring's simple design brings focus to the round diamond centerpiece, giving a sense of weightlessness as it floats suspended between the ring's shoulders.
Danhov V121 Voltaggio Tension Diamond Engagement Ring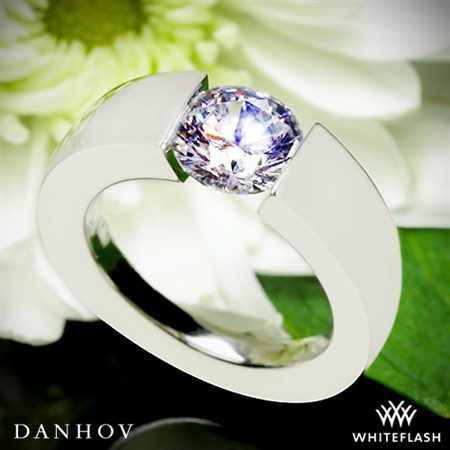 Set in platinum, the Danhov V121 elegantly rounds up our tension ring settings recommendations. Featuring a traditional symmetrical tension design, the ring's substantial band curves smoothly through the entire ring, meeting at the solitary diamond head. The ring setting also comes in 14k white, yellow, or rose gold.
Best Cathedral Engagement Ring Settings Under $5000
Channel-set Cathedral Diamond Engagement Ring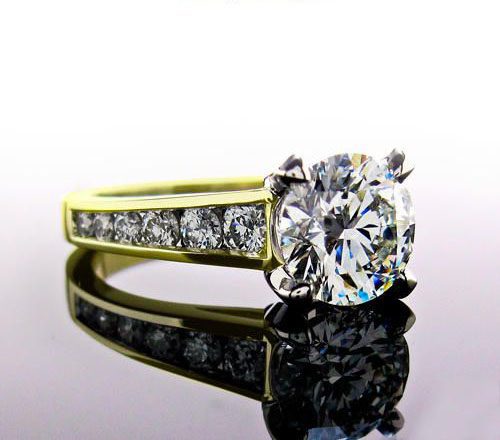 Merging a beautiful cathedral setting with channel-set diamonds, this lovely ring pushes the boundaries in ring setting design. It features intricate milgrain detailing along the bridge and basket areas, creating an unforgettable design available in platinum or 18k rose, yellow or white gold.
Pavé Cathedral Diamond Engagement Ring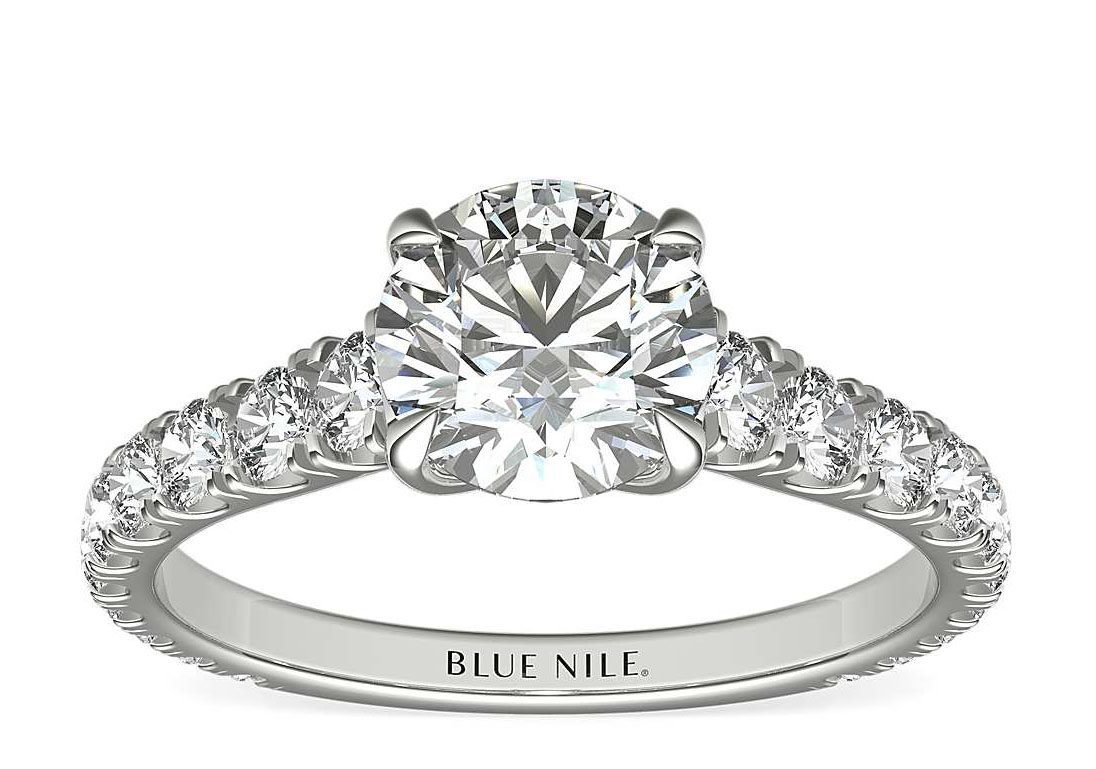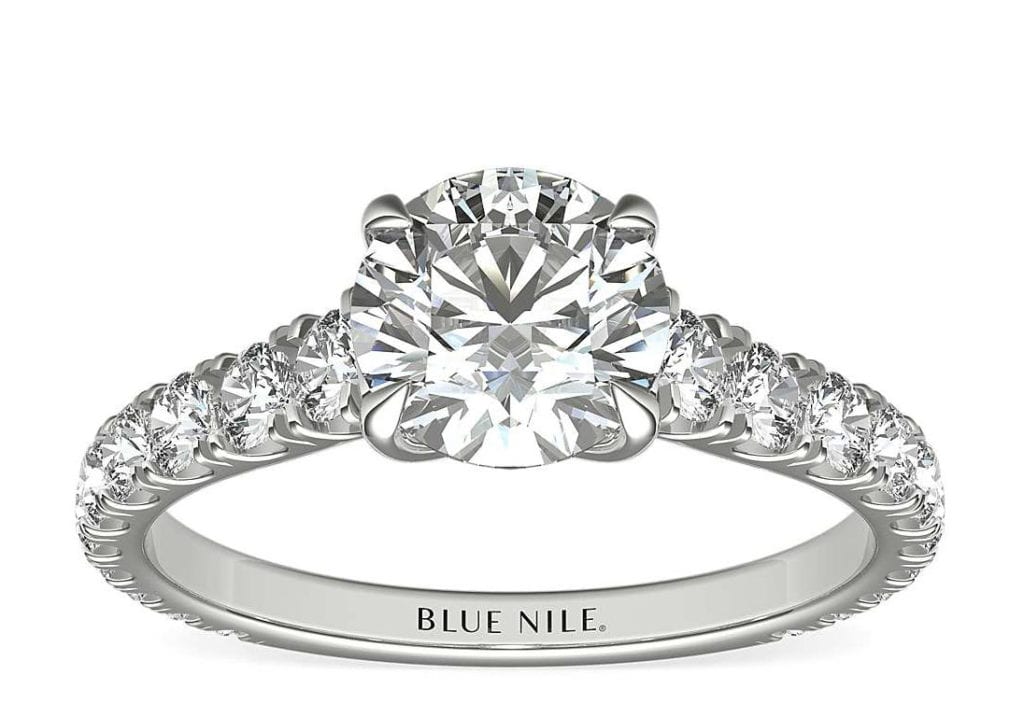 Luxury and elegance meet in this unique piece featuring a classic cathedral-style center stone gallery, flanked by a chain of scalloped pavé diamond accent stones. The setting enhances the brilliance of the center diamond through a four-pronged design that allows light to catch the diamond from all sides.
Petal Pavé Cathedral Diamond Engagement Ring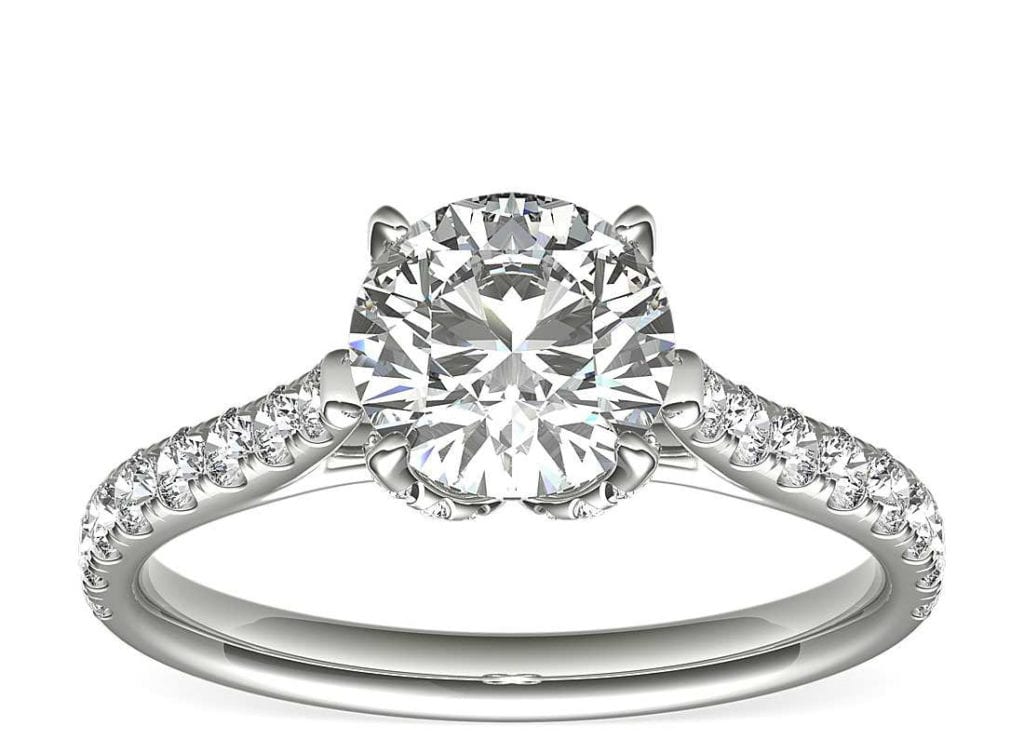 The Petal Pavé ring setting features a unique split-prong design that transforms the ring's prongs into petal-like supports for the centerpiece diamond. The ring's shoulders bring out the petal motif further by tapering off instead of linking into the bridge of the ring. Exquisite pavé diamonds run along the petals and band sides to complete the design.
Best Halo Engagement Ring Settings Under $5000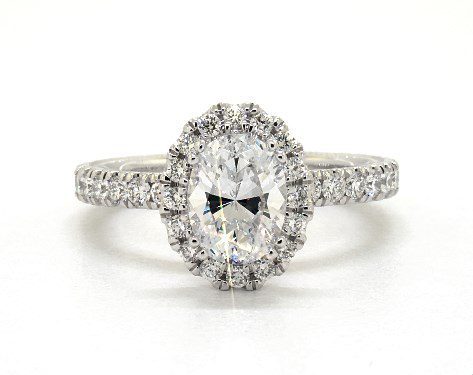 If a round diamond is too common for you, try this stunning all-white oval diamond halo engagement ring. Featuring an oval centerpiece diamond surrounded by a halo of open pavé brilliants, the ring's exuberant design is nothing short of breathtaking. Completing the look is a string of closed pavé accent stones lining the ring's white gold bands.
Verragio Beaded Halo Diamond Engagement Ring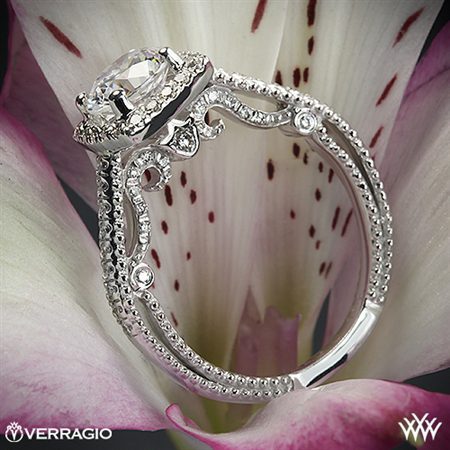 Highly detailed and delightfully sprinkled with melee diamonds, the Verragio Beaded diamond engagement ring brings a vintage vibe to the halo design. The ring's head is a unique blend between a pronged design and a halo design, creating a brilliant centerpiece flanked on both sides with a beaded design along the sides of the bands.
Best Bezel Engagement Ring Settings Under $5000
Princess Z Bezel Diamond Engagement Ring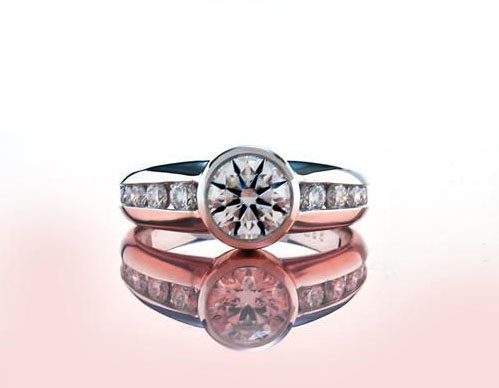 A full-bezel diamond engagement ring, the Princess Z is a work of art that does not compromise on the traditional bezel design. The centerpiece diamond is set within a deep bezel well, creating a robust housing for the precious stone. The ring's bands feature covered accent stones of reducing sizes, running a third way around the band.
Tacori Starlit Classic Bezel Diamond Engagement Ring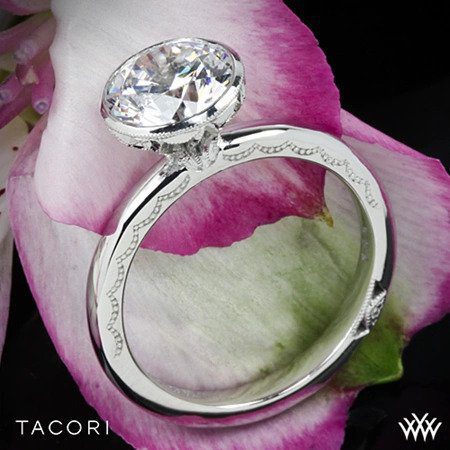 The superbly designed Starlit classic bezel engagement ring is for those seeking an authentic bezel design with a touch of modern pizzazz. The platinum ring features a full bezel centerpiece mounted on a gallery with exquisite pin dot constellation crescent detailing running down the sides of the bands.
Tacori Starlit Pear Bezel Diamond Engagement Ring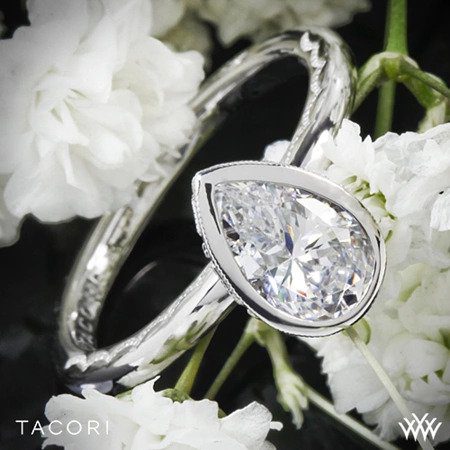 Similar in design to the Starlit Classic bezel, the pear-shaped version introduces a more edgy design for those looking for something more exotic. You will find the same intricate constellation pin dot detailing on this ring, and the options to get the setting in platinum or 18k yellow, rose, or white gold.