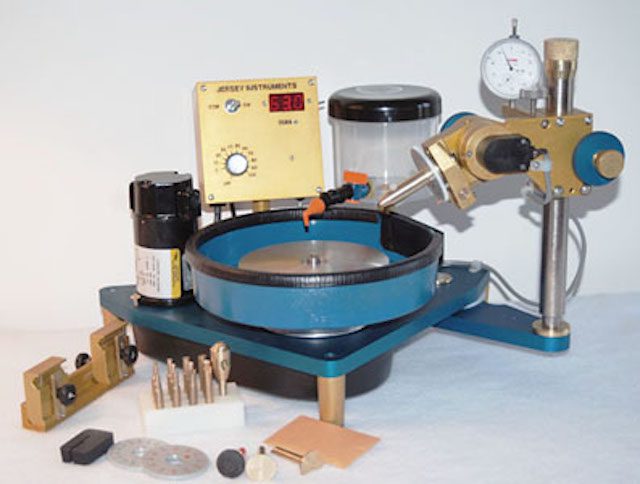 "What Are You Going to Use it For?"
While in Tucson for the big gem show, I went to one of the larger manufacturers to look over their latest faceting machine. The new model had so many bells and whistles I suspected it could even make your morning coffee.
A lady standing next to me asked if I knew how to facet.
"Yes," I replied. "I've cut professionally for more than 18 years."
She then asked if I could help her. She wanted to buy a faceting machine but needed some information first. Well, the question wasn't out of her mouth a split second before a salesperson emerged out of a cloud of dust.  
Before the dust could settle, he asked her: "What are you going to use it for?"
"I'm thinking of having it wire-wrapped and wearing it around my neck," she answered. "What the heck do you think I'm going to use it for?"
Questions to Ask Yourself
Of course, the salesperson should have asked a better question. There are some questions you need to address before buying a faceting machine:
Do you plan to cut as a hobbyist or professional?
Are you going to cut for competitions?
…