Premium Content for Members Only
Step 5: Advanced Gem Information
Lesson 1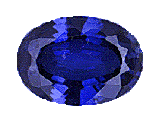 Distinguishing between natural and synthetic gems is a critical skill for the gemologist. It means the difference between thousands of dollars per carat and just a couple.
The first clue that you may be looking at a synthetic, is very fine clarity. Few natural gems are clean to 10X, much less anything higher. If you can't find natural inclusions with a loupe , you are probably looking at a synthetic. …
To read this entire article and hundreds more like it,
Become a Member
Already a member? Simply login to your account.