Citrine Buying Guide
---
by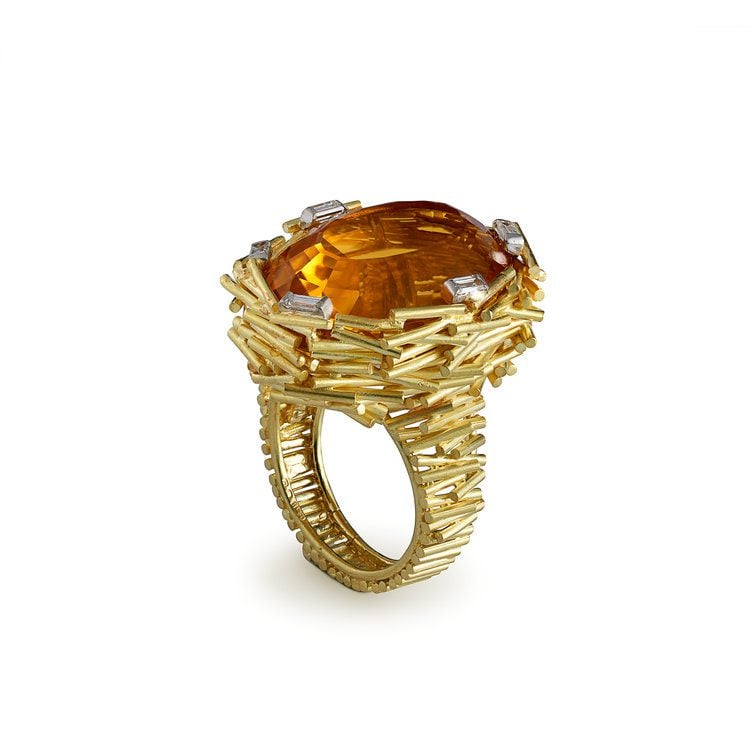 Citrine's affordable autumn hues make it a great option for trendy jewelry. As the yellow to reddish orange variety of quartz, this gem is available in large sizes and is a durable choice for any jewelry setting. Recently declared a November birthstone alternative to topaz, this stone is becoming even more popular. However, few citrines come out of the ground with bright and bold colors. Often, heat treatments of other quartz varieties, such as smoky quartz, produce citrine colors.
Before your next citrine buying trip, learn the quality factors for this gemstone.
Citrine Buying and the Four Cs
The IGS citrine value listing has price guidelines for cabochons and faceted gems.
Color
This yellow to orange variety of quartz gets its color from trace amounts of iron in its crystal lattice. Bright, bold colors hold the highest value.  Yellow and orange hues reach peak saturation at relatively light tones, about 20-30%, and these stones are the most desirable.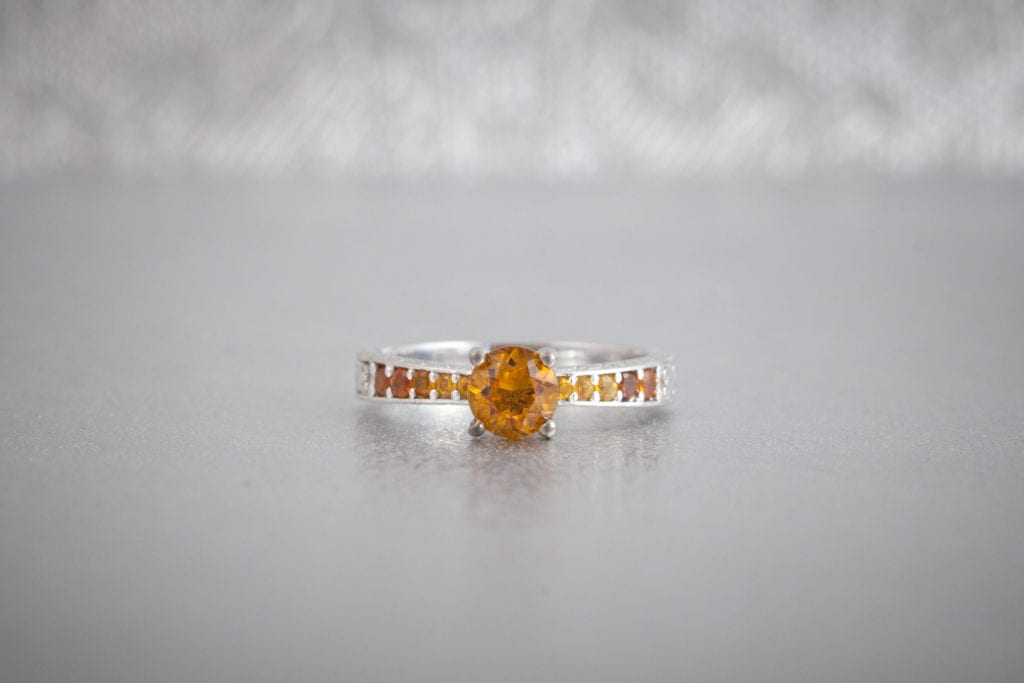 However, with the current popularity of earth tones, brownish orange hues are also popular. This includes gems with darker tones with less saturation.
Madeira citrines are orange-red and darker in tone than pure orange or yellow hues. Commonly the results of heat treatment, these gems hold higher values.
Natural, untreated stones often exhibit color zoning, which reduces their price. On the other hand, multi-colored stones that exhibit two distinct colors will sell at a premium. Ametrine, a gem with zones of amethyst and citrine, is quite popular, even though neither color is intense.
Clarity
Although mines produce relatively little citrine, this gem is abundant and often free of inclusions. In pale gems, inclusions can easily be seen and are particularly undesirable. Avoid any gems with a low clarity grade, and look for high transparency in a citrine.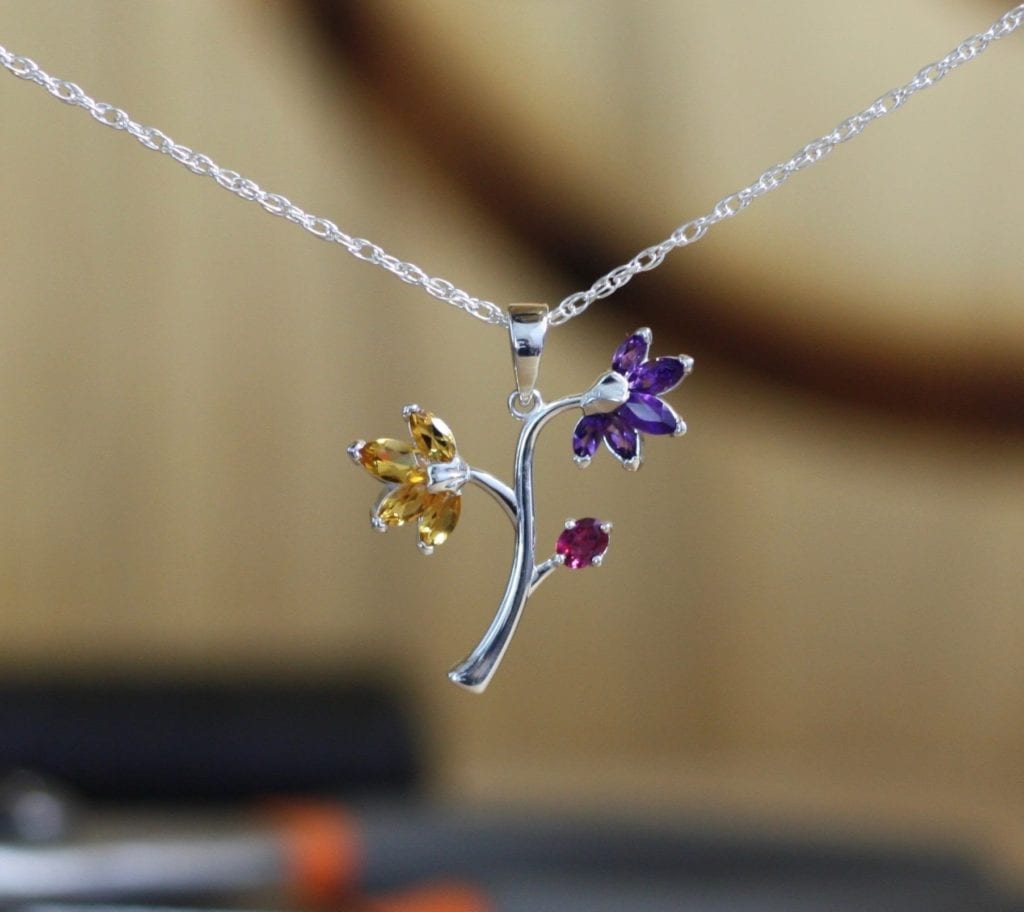 Cut
Due to citrine's abundance and availability, you can find this gem in virtually any cut. Thus, citrines with poor cuts don't hold much value. You can also have these gems custom cut, even as intricate carvings. Make sure that the citrine is cut symmetrically with the correct proportions and that there is no window in the gem.
Citrine geodes can also be fantastic in jewelry.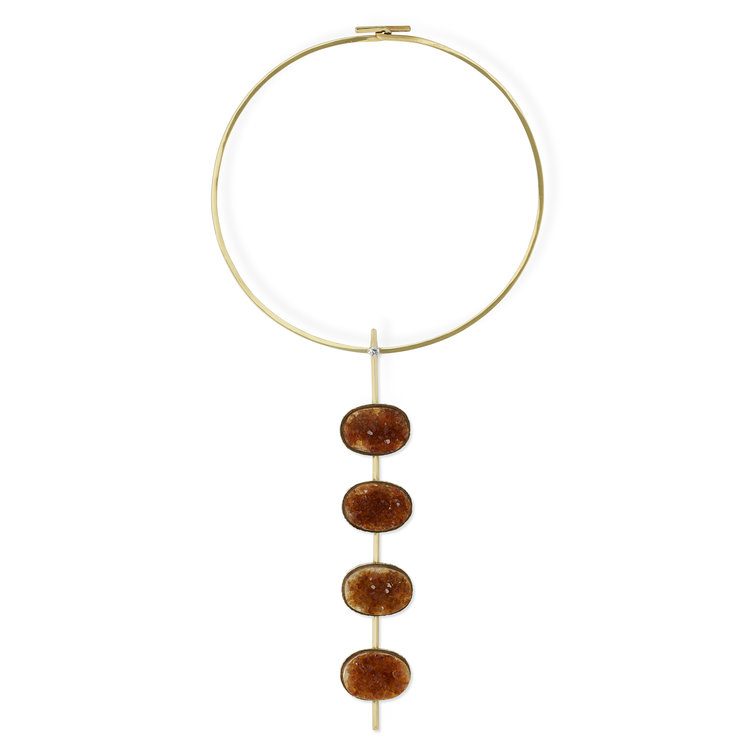 Carat
Since large sizes of citrine aren't uncommon, the price per carat doesn't increase dramatically for larger stones.
Citrine Treatments
Heat treatment of smoky quartz produces citrine. This stable treatment requires no further care. Colorless quartz can also undergo both irradiation and heat treatment to create a greenish "lemon" color. Furthermore, heat treatment of certain citrines can deepen their color to "Madeira" hues.
Synthetic Citrine
Despite the low cost of quartz, synthetics can be profitably created, and synthetic citrines are readily available on the market.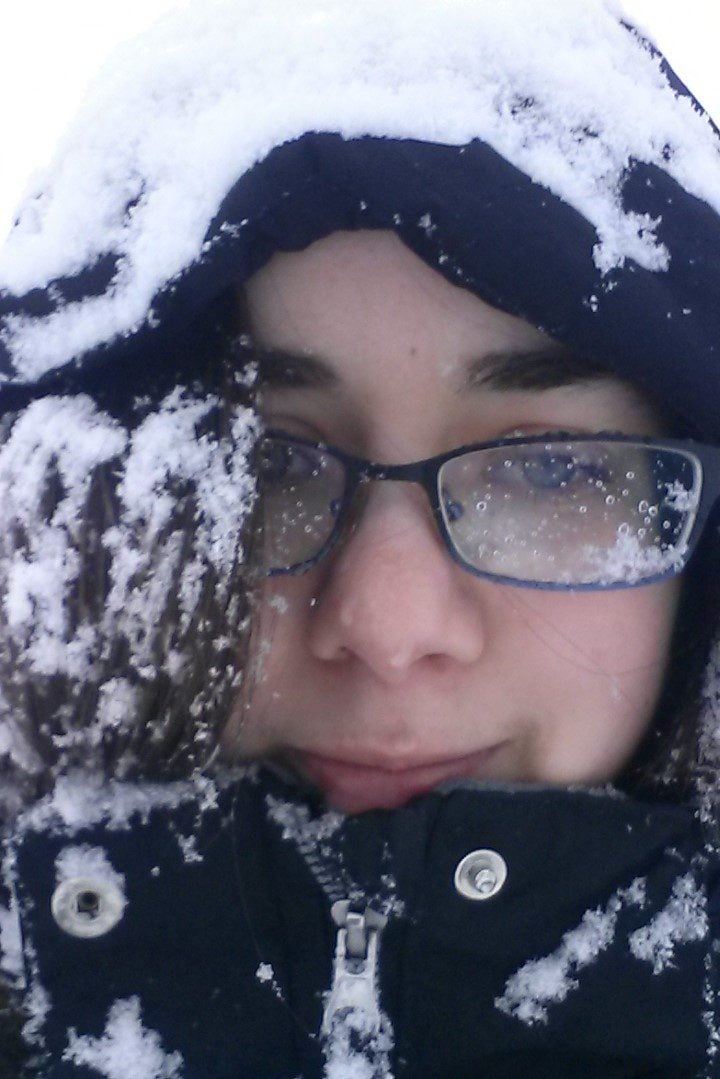 About the author
Addison Rice
A geologist, environmental engineer and Caltech graduate, Addison's interest in the mesmerizing and beautiful results of earth's geological processes began in her elementary school's environmental club. When she isn't writing about gems and minerals, Addison spends winters studying ancient climates in Iceland and summers hiking the Colorado Rockies.
All articles by this author