Peristerite Value, Price, and Jewelry Information
---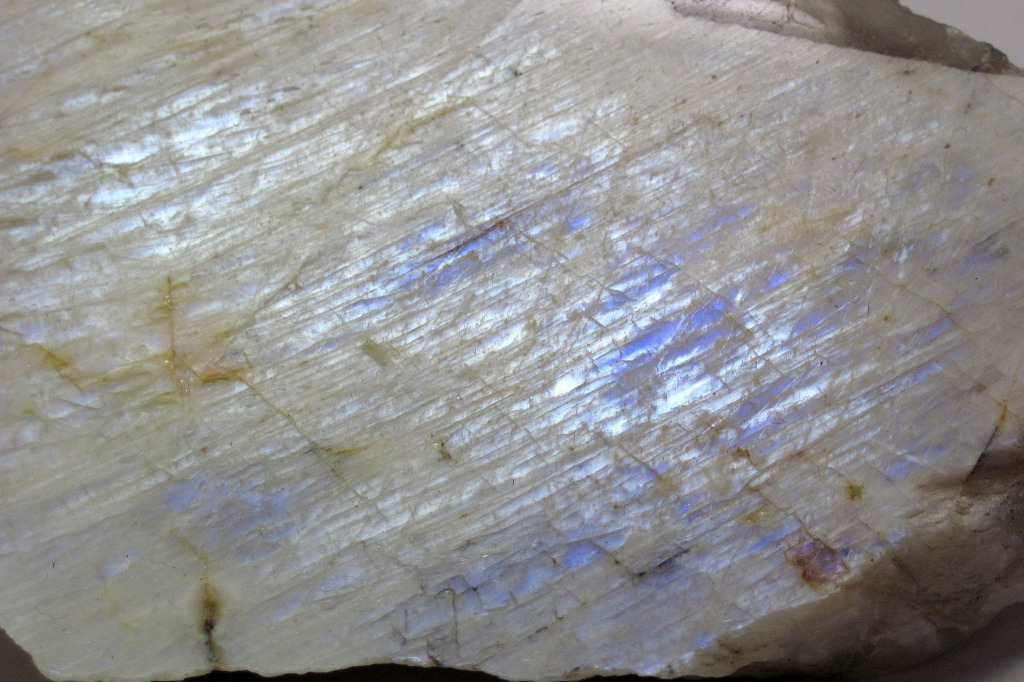 Peristerite is primarily oligoclase with a complex mixture of feldspars. It has iridescence that is either blue or white.
Peristerite Value
The International Gem Society (IGS) has a list of businesses offering gemstone appraisal services.
Peristerite Information
Comments
Compositions in the calcic oligoclase range (Ab76) cool and unmix to an inhomogeneous mixture of two feldspars, producing a Schiller, which in the case of peristerites is white or bluish. The effect seems to emanate within the body of the feldspar as a kind of glow.
Name
Peristerite is from the Greek word peristera, meaning pigeon.
Occurrence
Peristerite is well known from Ontario, Canada, where it is very abundant. It is also found at Kioo Hill, Kenya: S.G. 2.63; a=1.531: β= 1.535; γ= 1.539.
by