Premium Content for Members Only
Polariscopes are one of our most useful instruments. They come in a wide variety of prices and qualities. A new Gem Instrument's polariscope costs close to $400 with shipping. The simplest polariscope is made by laying a $1 filter on top of a flashlight and hand holding another above it. This is awkward, but it works.
Hanneman Polariscope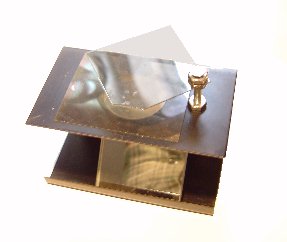 I learned on a Hanneman polariscope, which is as basic as they come. Rather than having its own light source, it comes …
To read this entire article and hundreds more like it,
Become a Member
Already a member? Simply login to your account.