Bisbee Mineral Show
Bisbee is a small mining town on the Arizona/Mexico border. It is about 85 miles from Tucson and a scenic drive. Every year about the first weekend in October the local mineral and lapidary club holds a Bisbee mineral show in the old downtown area.
Note: They have also held the show at lodge just outside of the city too, I have a couple of pictures from last year when the show was at the lodge below.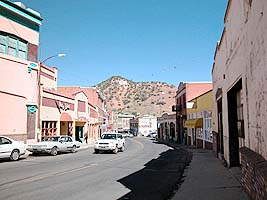 Top left – A bed and breakfast at to top of the canyon as you go into town. Top right and left – part of the old town lower into the canyon.
Old Bisbee is in a canyon and the main road twists and turns as it goes down the canyon.
Note: There is a lot of modern Bisbee located out of the canyon and towards the border. The town is actually a lot larger than you would think if you get out of the canyon/old town, back around the mountains towards the Mexico border.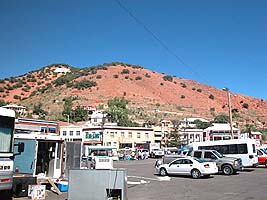 Top left – This is the parking lot and outside mineral show tables. Across the street is the Bisbee mining museum, which is really worth
…