Premium Content for Members Only
Step 4: Gem Grading
Lesson 15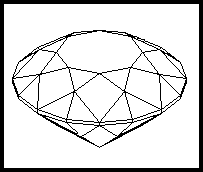 Of the four C's, cut is the most important. It is the cut, or make, of a gem that determines why one diamond jumps out at you with spectacular fountains of light, while another one looks lifeless and dull.
Volumes and volumes have been written about cut, which is a shame. The principles involved are really quite simple, as is the technique to grading.
The problem revolves around determining what the …
To read this entire article and hundreds more like it,
Become a Member
Already a member? Simply login to your account.