Premium Content for Members Only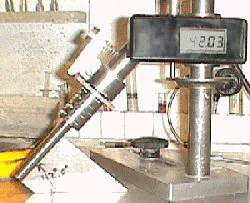 (Editor's Note: This is a first in a series of articles. Future articles will apply to specific machines, where this first one is general.)
Design principle. A Digital Panel Meter (DPM) can measure angles to 0.01 degree if a precision instrument potentiometer is used and a stable reference voltage is used. This later version has much lower power consumption that the prior LED model, and can be run from batteries.
Principal of Operation A trimpot and a sensing potentiometer form …
To read this entire article and hundreds more like it,
Become a Member
Already a member? Simply login to your account.