Lapis Lazuli Buying Guide
---
by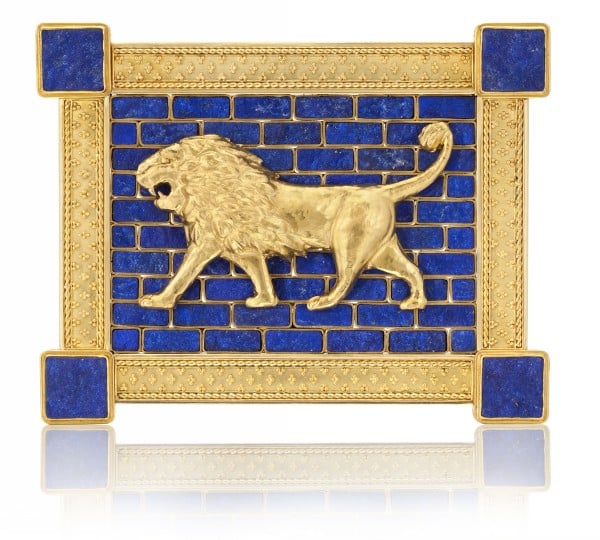 Evoking the deep blue of the night sky, lapis lazuli has enchanted civilization since ancient times. This stone, mined in the most inaccessible reaches of Afghanistan, is used for jewelry, inlay, and carvings. Lapis lazuli is widely available. Its signature bold, blue color can make a striking accent as well as a feature stone in a jewelry piece. Best of all, lapis lazuli is quite affordable. Even on a budget, you can purchase high-quality stones.
Lapis Lazuli Buying and the Four Cs
The IGS lapis lazuli value listing has price guidelines for cabbed pieces.
Color
Lapis lazuli gets its color from the sulfur in the mineral lazurite. Crystalline lazurite is extremely rare. It generally forms as part of the lapis lazuli rock.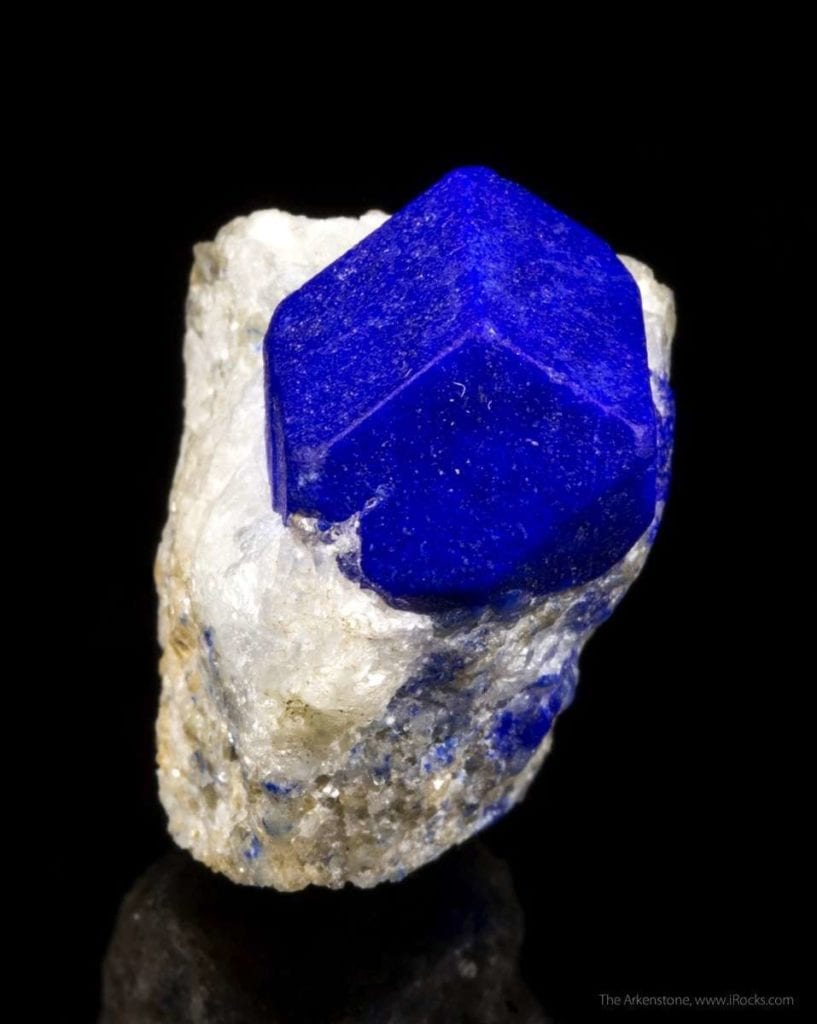 The highest quality stones have a blue to purplish-blue hue and an even color, with a tone of 75-85%. Bluer lapis tend to be in the lighter range, and stones with purple hues tend toward the darker range. Prices drop rapidly for stones darker than 90%, which appear dark and drab (Wise, 2016).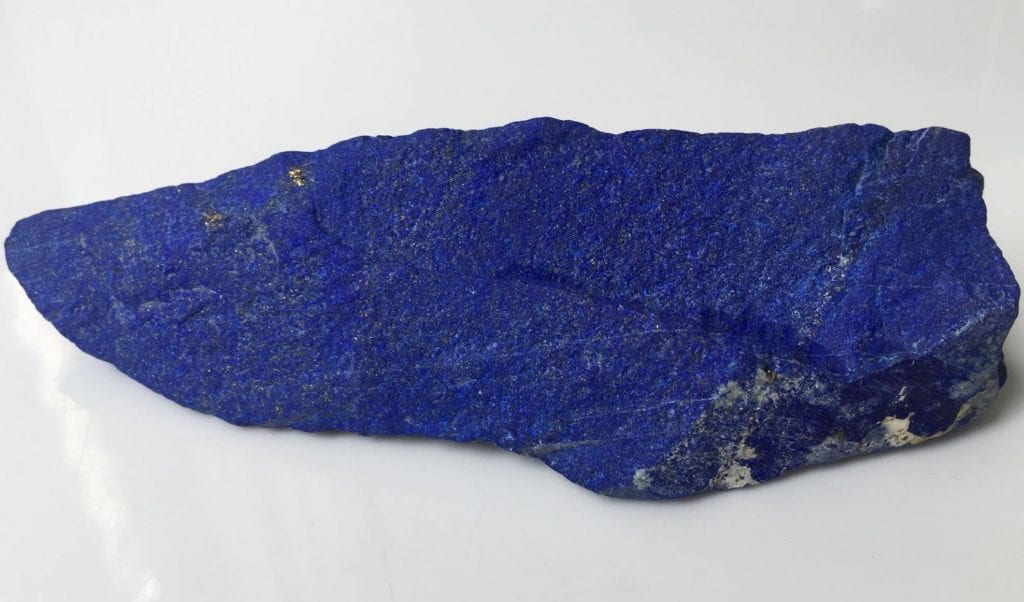 Clarity
Lapis lazuli stones are opaque, but most stones are included with pyrite, calcite, or both. Small, well-distributed pyrite inclusions can look like stars strewn across the night sky. American consumers greatly covet this look. However, gem graders would classify these inclusions as clarity flaws, strictly speaking. Larger inclusions mask the beautiful blue of the stone.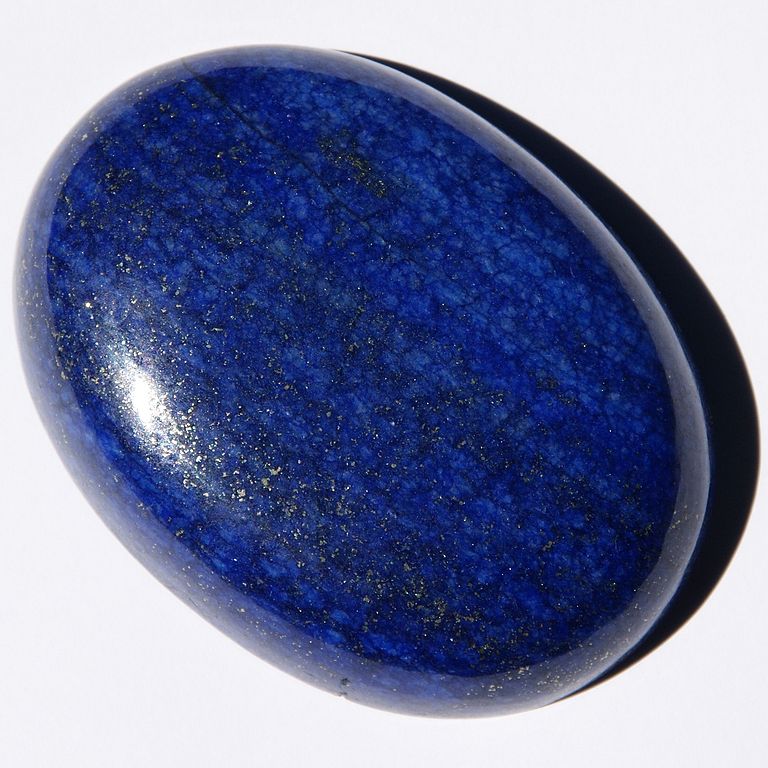 Calcite inclusions are undesirable and may occur either as streaks of white or grey through the stone or as small dust particles. Small calcite inclusions tend to grey the stone, as is typical for stones from Chile.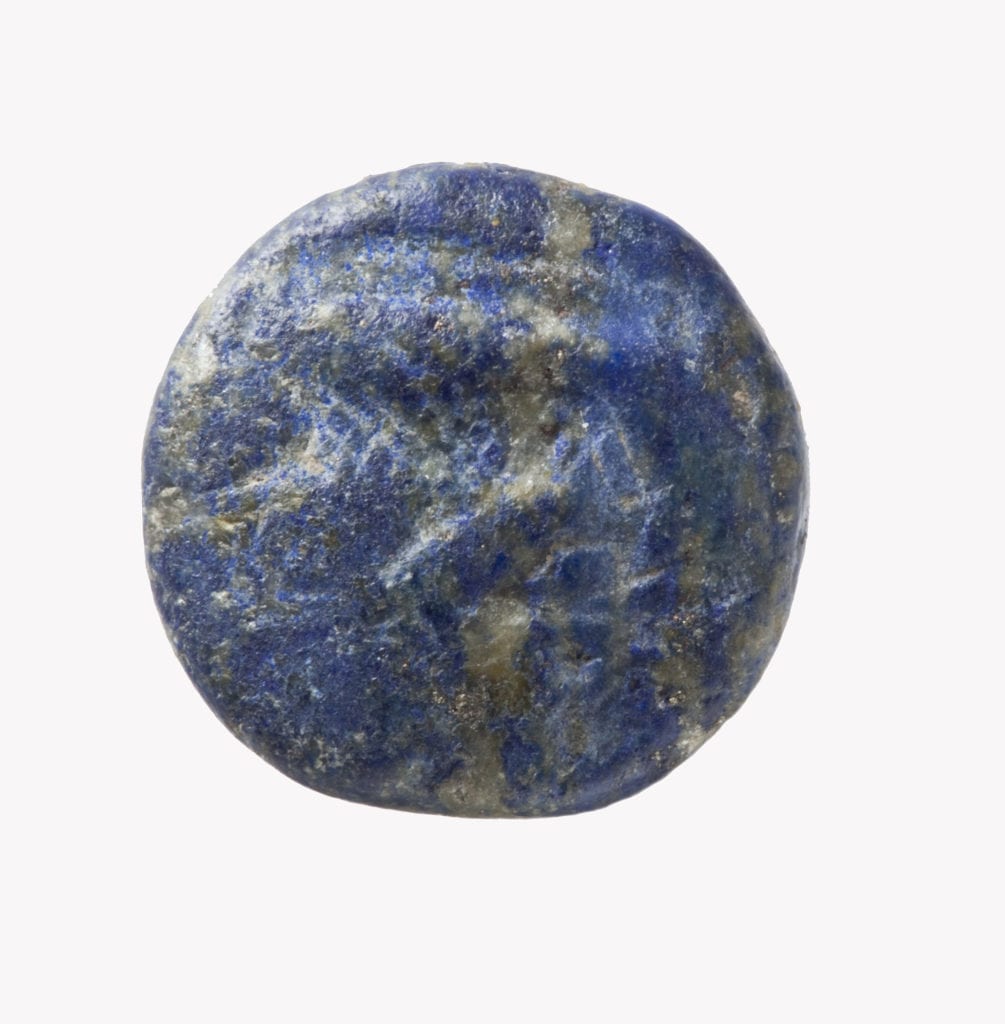 Cut
Due to lapis' opacity, jewelry makers generally use the stone as cabochons or beads. However, gem cutters sometimes facet beads. While this doesn't make the stone more brilliant, some consumers may prefer this cut for a jewelry piece.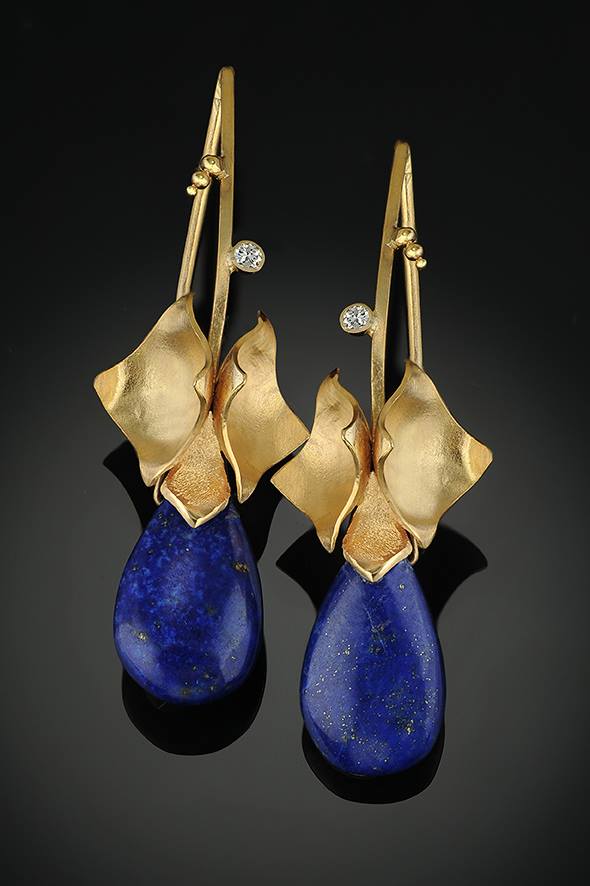 Carat
High-quality lapis lazuli can be found in large sizes. Per carat prices for large stones tend to decrease for lapis above twenty carats (Wise, 2016).
Lapis Lazuli Buying for Jewelry
Lapis lazuli is a tough rock and polishes beautifully, making it a good jewelry stone. However, with a hardness of 5-6, protective settings and occasional wear are recommended for rings, bracelets, and cuff links. Jewelers often use lapis in "rugged" men's jewelry designs but can include them in delicate pieces, as well. As long as the stone has no surface fractures, you can wear it as jewelry.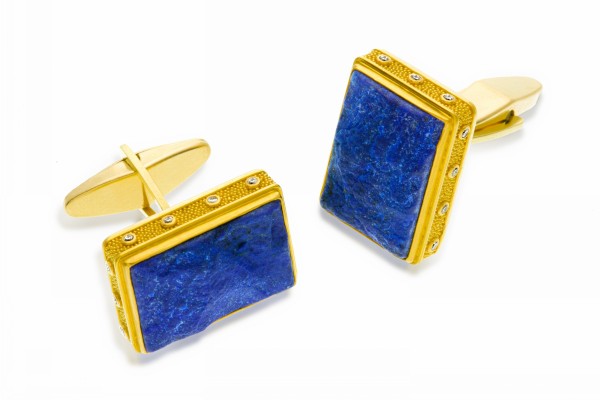 Due to lapis' relative abundance and inexpensiveness, fake material isn't common in the United States. In other parts of the world, various stones may be dyed to simulate lapis. Low-quality lapis may also be dyed to resemble higher quality specimens.
Carved Lapis Lazuli
Large lapis stones are common. Gem cutters can carve these pieces into decorative items. For carved stones, artistic and historical factors will add more value to the piece than the qualities of the stone itself. Consult with an art dealer or antiques expert if you wish to purchase a carved piece.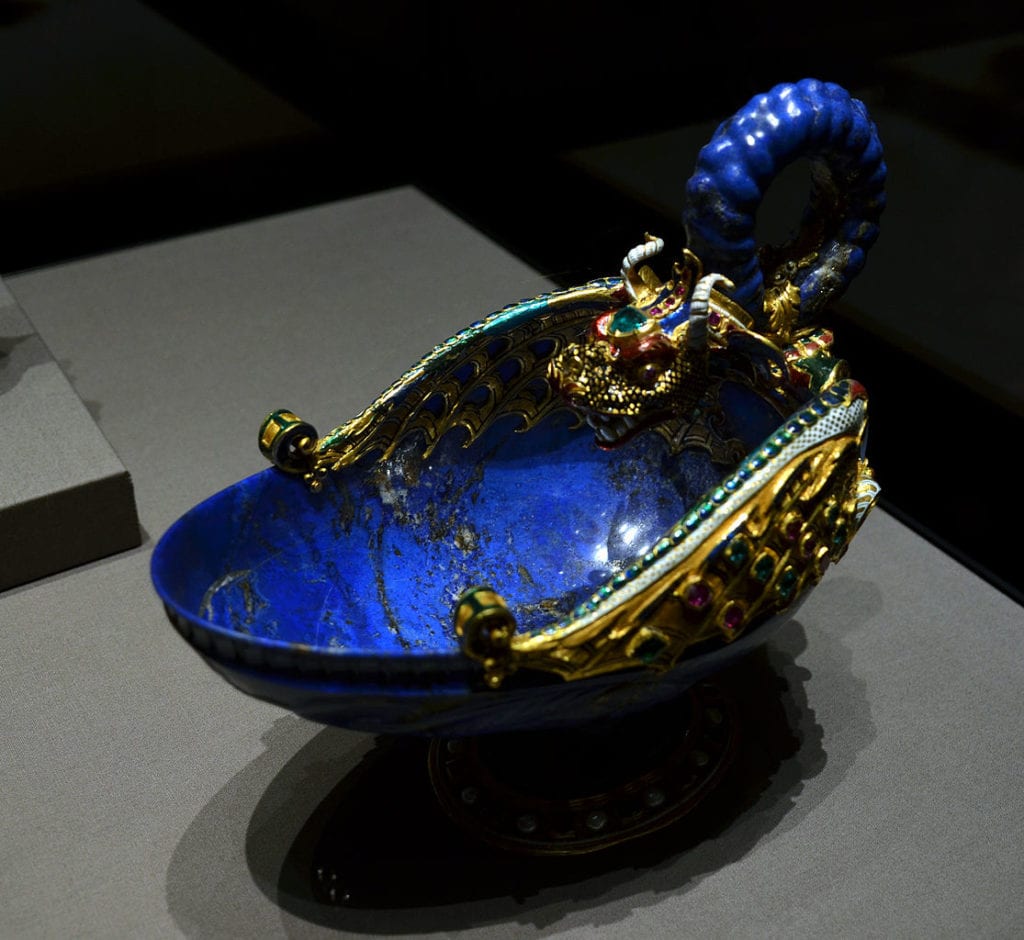 References
Wise, R. W. (2016). Secrets of the Gem Trade: The Connoisseur's Guide to Precious Gemstones (2nd ed.). Lenox, MA: Brunswick House Press.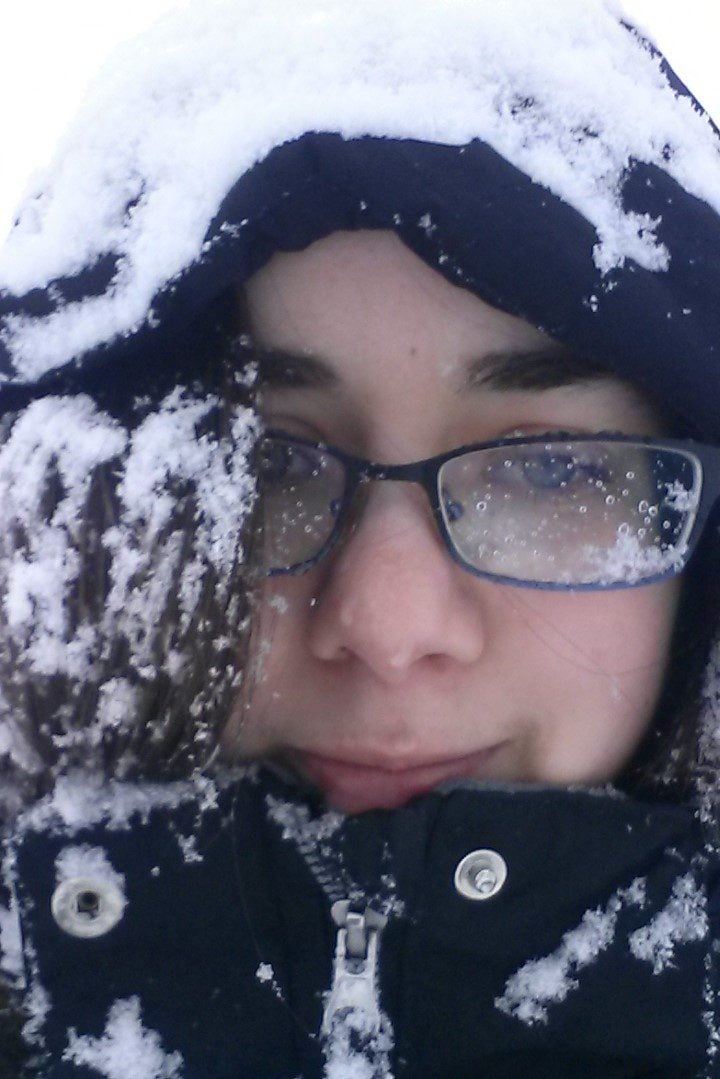 About the author
Addison Rice
A geologist, environmental engineer and Caltech graduate, Addison's interest in the mesmerizing and beautiful results of earth's geological processes began in her elementary school's environmental club. When she isn't writing about gems and minerals, Addison spends winters studying ancient climates in Iceland and summers hiking the Colorado Rockies.
All articles by this author