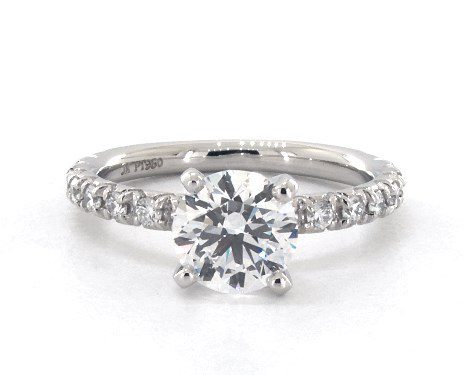 You are ready to propose! But you want it to be a surprise and have no clue where to start. Here are a few things to take note of when picking out her engagement ring to help make sure that it is the perfect ring for her.
Consider Her Lifestyle
One common and very beneficial way to start the engagement ring shopping process is to look at your significant other's lifestyle. What do they do for a living? Do they work at an office job or are they a doctor or a nurse? Do they have to worry about gloves or their ring snagging on anything if they work with their hands? Think about what happens in daily life that could potentially affect the ring.
For example, for someone who works at a desk or more clerical job, then you do not have to worry much about the toll that will take on the ring. But, if someone who works with their hands is probably washing them constantly, or having to take gloves off and on, then it may be a good idea to start with a
…