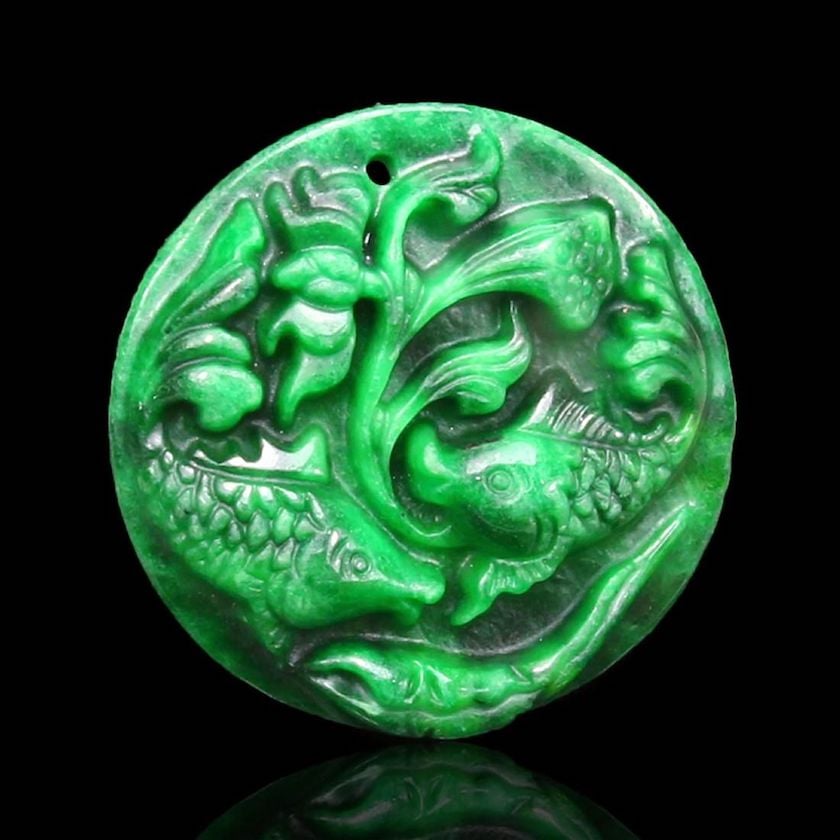 What is Maw Sit Sit?
Maw sit sit (also written as maw-sit-sit, maw-sit sit, and mawsitsit) is a chromium-rich, metamorphic rock with bright green color that typically displays black (or sometimes white) spots, bands, and swirls. As a rock, this material is actually a mix of many different minerals. The composition of different specimens can also vary. However, they usually contain pyroxenes — including kosmochlor and jadeite — as well as albite, chromite, and other minerals. All these minerals contain chromium, which gives this rock its intensely green color.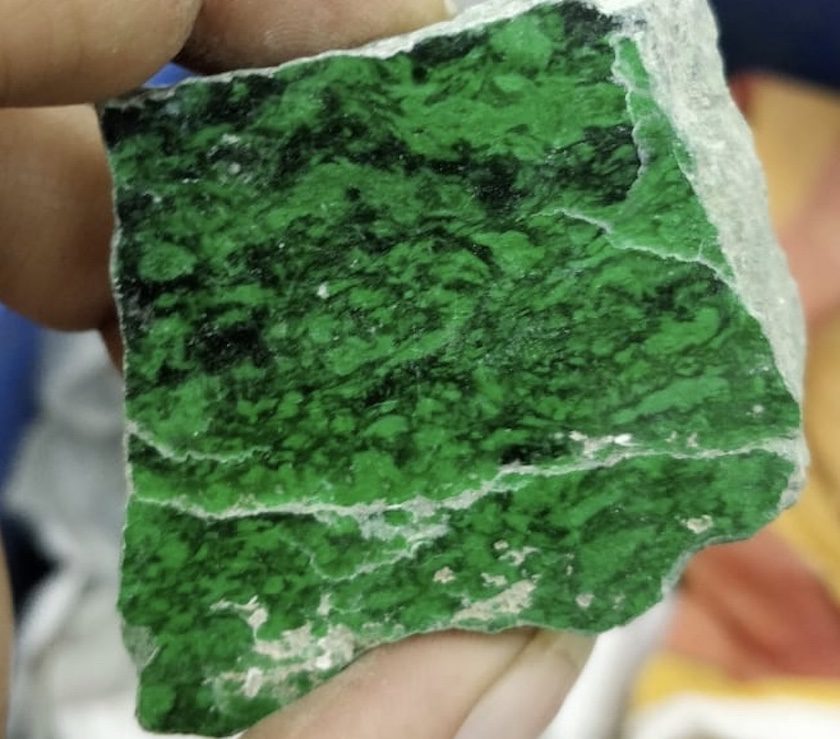 How Did Maw Sit Sit Get Its Name?
The noted Swiss gemologist Edward Gubelin first identified this gem material in 1964 after visiting the jadeite mining area of northwest Myanmar (Burma). He recounts that when he asked local lapidaries what this material was, they replied they were "'stones called Maw-sit sit' or 'stones from Maw-sit sit.'" These stones originated from the region around the village of Tawmaw, hence the name.
Although maw sit sit was first identified as a unique type of lapidary
…