Step 3: Practical Gemology
Lesson 30
Buying Gems, Quiz 1: Pawn Shop Finds
You find yourself at a pawn shop with your loupe as your only tool. You look at four stones, all priced at $25.
Which stones would make a good purchase at that price?
First Stone: Maybe Emerald?
The first stone you pick up looks like an emerald. It has rich, green coloring (better than these photos show) and weighs close to a carat.
First, you examine it face up, with overhead lighting.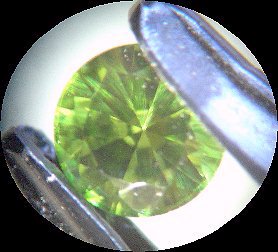 Next, you examine the pavilion with overhead lighting.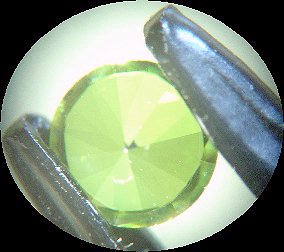 When you hold the stone to a window for backlighting, you see this.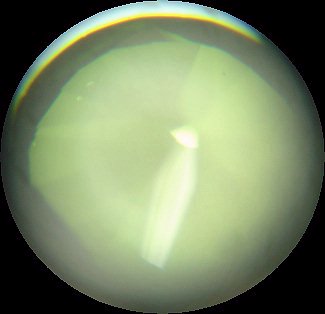 Is this gem worth the price?
Second Stone: A Medium Blue Gem
Your second pawn shop stone has blue coloring with a medium tone. You're thinking topaz, but it could be any of a number of other stones, too. It's nearly eye-clean. When light hits it from the proper angle, it sparkles just a little. You judge its weight at a carat and a half or a little better.
First, you inspect it face up, with overhead lighting.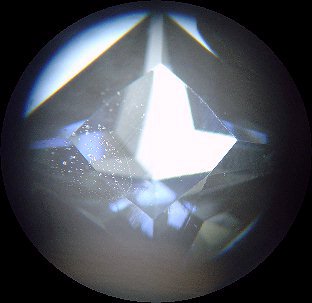 Next, you hold the stone up to a window for backlighting.…