Premium Content for Members Only
Step 4: Gem Grading
Lesson 14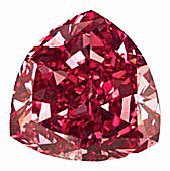 Diamonds come in every color of the rainbow. Our standard white diamonds are either colorless or tinted slightly yellow. All other colors are considered "fancy colors." Fancy diamonds are much less common than white ones and demand higher prices. It is estimated that fancy colored diamonds occur at a rate of one to two carats for every three thousand carats mined.
Fancy colored diamonds cannot be graded by the same standards …
To read this entire article and hundreds more like it,
Become a Member
Already a member? Simply login to your account.