Getting Started
When shopping for diamond studs, figuring out which ones are the best deal can be difficult. How do you know you're getting the most bang for your buck?
As a general rule, you don't need to go for the same diamond color and clarity that most people typically look for when shopping for engagement rings, for example.
Since diamond studs come in pairs, retailers frequently describe them with color and clarity ranges instead of specific grades. For example, you'll see stones with G-H color and SI clarity instead of G color and SI1 clarity.
There are reasons retailers do this. Earrings typically don't garner the same scrutiny from onlookers that engagement rings do. Plus, you can't distinguish the subtle differences between these grades with the naked eye. No one will be able to tell which earring is a "G" and which is an "H" when you're wearing them. The diamonds should match up just fine.
You can learn more about choosing carat sizes for diamond studs here.
The Best "Middle of the Road" Diamond Stud Earrings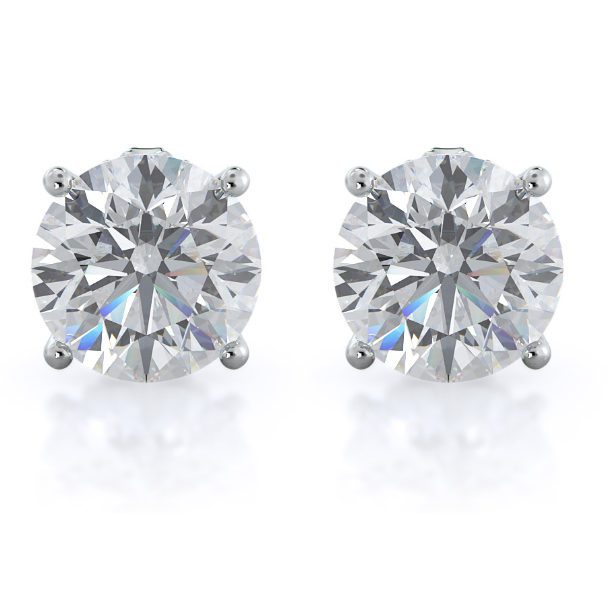 …