Phosphophyllite Value, Price, and Jewelry Information
---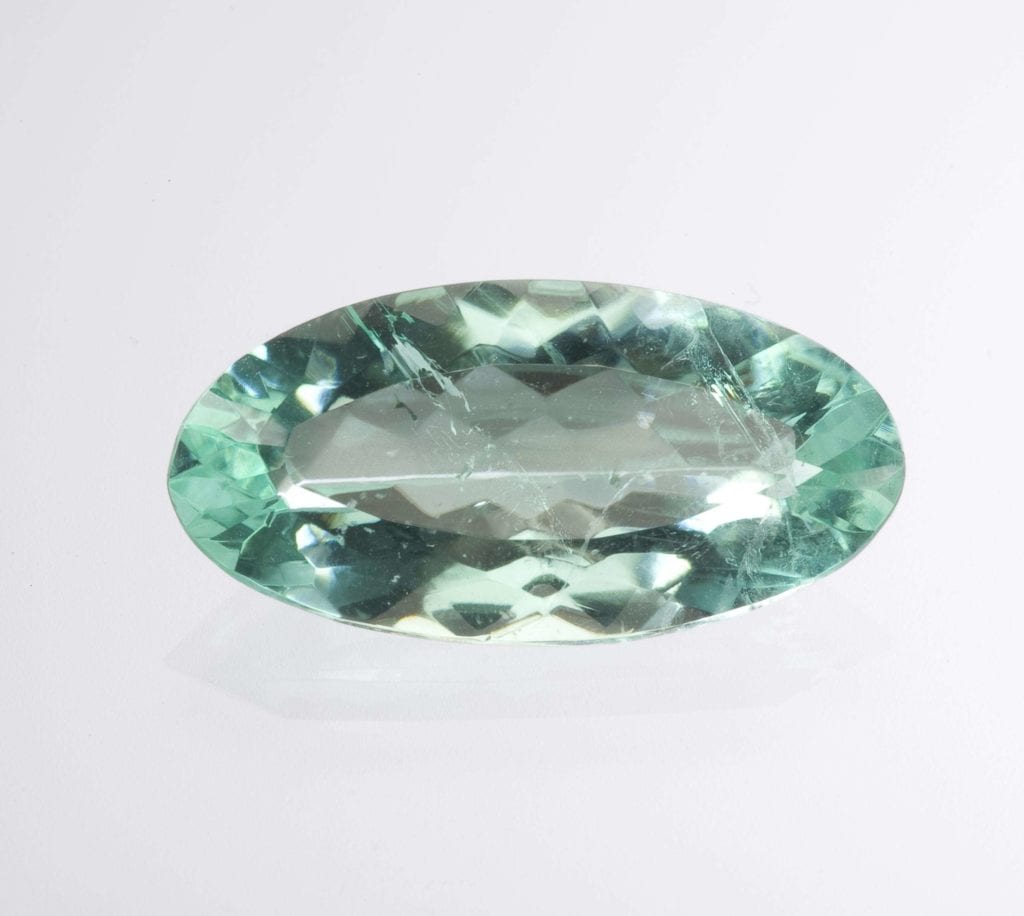 Renowned for its delicate blue-green shades, phosphophyllite's beauty is enhanced by expert cutting. Unfortunately, this gem is quite fragile and difficult to cut, and few large facetable crystals exist. This makes phosphophyllite one of the more desirable — and expensive — collector's gemstones.
Phosphophyllite Value
The International Gem Society (IGS) has a list of businesses offering gemstone appraisal services.
Phosphophyllite Information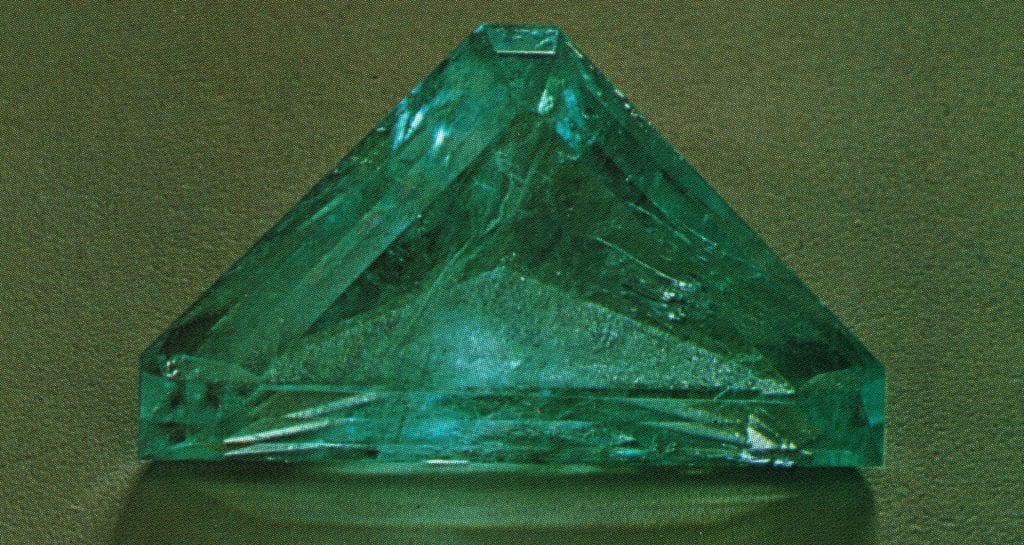 Comments
This rare zinc phosphate mineral can show a lovely blue-green color. Prized specimens usually reside in mineral collections, and phosphophyllite's low hardness (3-3.5), brittle tenacity, perfect cleavage, and heat sensitivity make cutting any large crystal a risky endeavor.
To date, Germany and Bolivia have produced gemmy material. However, only Bolivian phosphophyllites have been cut. Analysis has shown the Bolivian material contains almost no manganese (Mn), while the German material does contains Mn.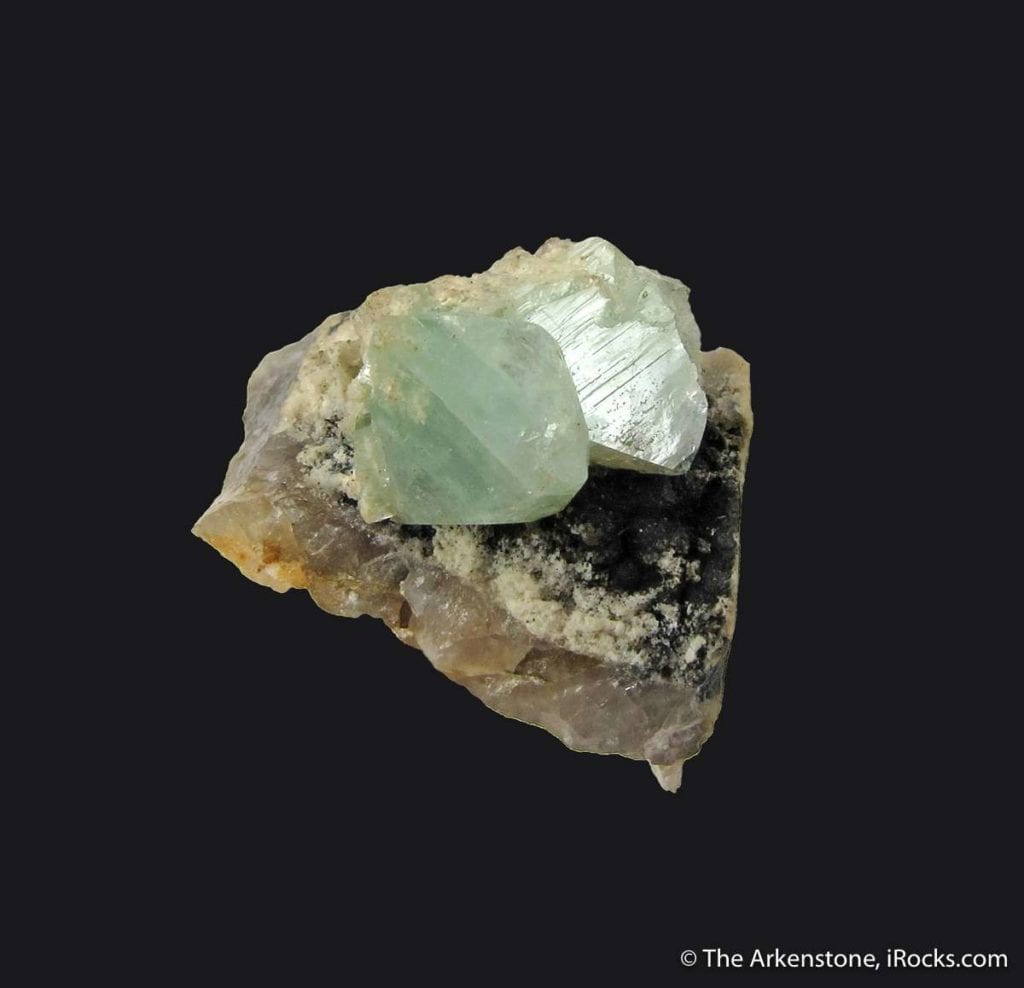 Identifying Characteristics
The most popular gemstone that shares colors with phosphophyllite is aquamarine, but its optical and physical properties differ considerably from phosphophyllite's.
Gemstones that may show blue-green colors with specific gravity (SG) and refractive index (RI) ranges overlapping with phosphophyllite include apatite and pargasite. Both these gems display pleochroism, while phosphophyllite doesn't. Of course, phosphophyllites are far rarer than these gems.
Synthetics
Scientists have synthesized phosphophyllites for research into phosphating metals. However, there's no known jewelry use for this synthetic material.
Enhancements
None known.
Sources
Potosí, Bolivia has produced magnificent single crystals up to about 3 x 2 inches. These transparent stones have RIs of 1.597-1.621, SGs of 3.08, and fine blue-green color.
Hagendorf, Germany has produced small crystals associated with secondary phosphate minerals.
A few other localities have also produced crystals. These include the following:
Australia; Czech Republic; Sweden; Zambia.
United States: Newry, Oxford County and Red Hill, Rumford, Maine; Groton, Grafton County, New Hampshire.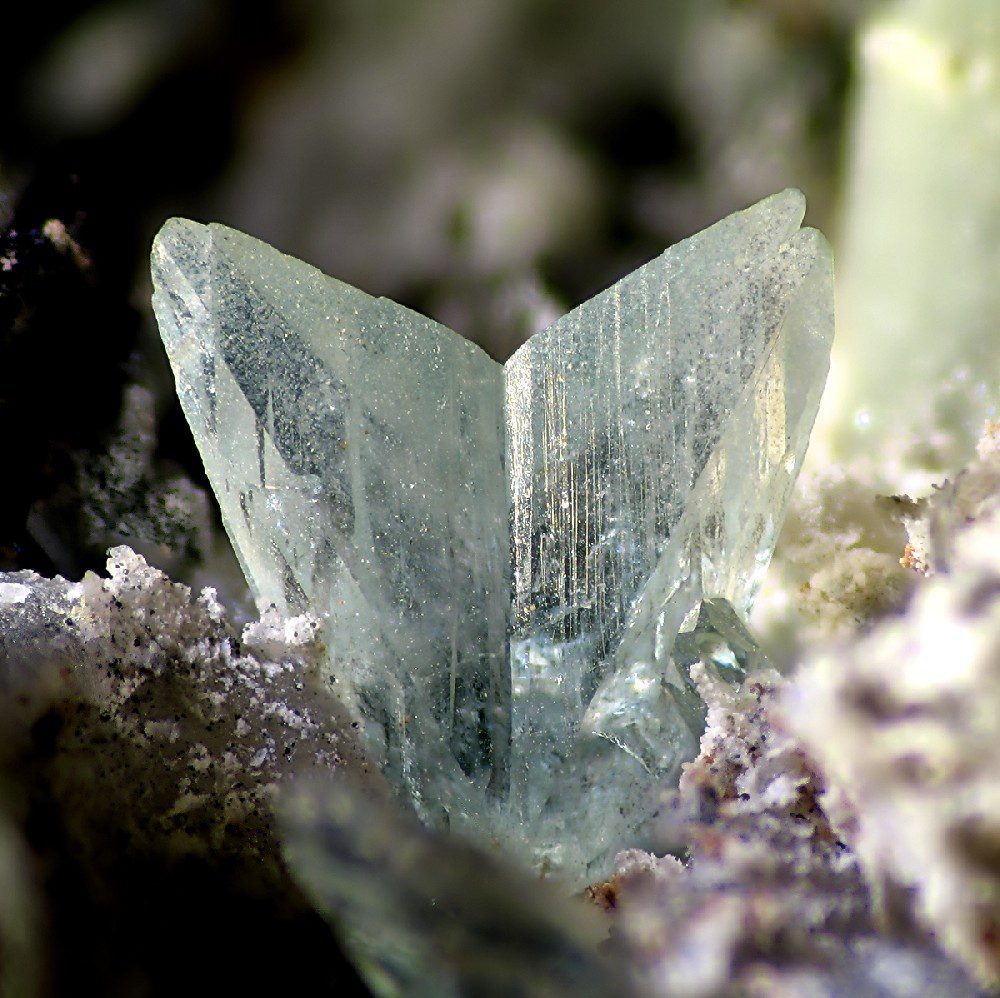 Stone Sizes
Some Bolivian crystals could yield stones of 75 carats or more. However, these superb, rare specimens will undoubtedly never be cut. Most faceted phosphophyllites range from 1 to 10 carats, cut from crystal fragments and broken crystals.
Smithsonian Institution (Washington, DC): 26.9 (Bolivia).
Private Collection: 74, flawless (Bolivia).
Devonian Group (Calgary, Alberta, Canada): 5.25 (Bolivia).
Care
Due to their fragility, phosphophyllites would make poor choices for jewelry stones. Since these gems are soluble in acids, clean them only with a soft brush, mild detergent, and warm water. For more care recommendations, consult our gemstone jewelry cleaning guide.