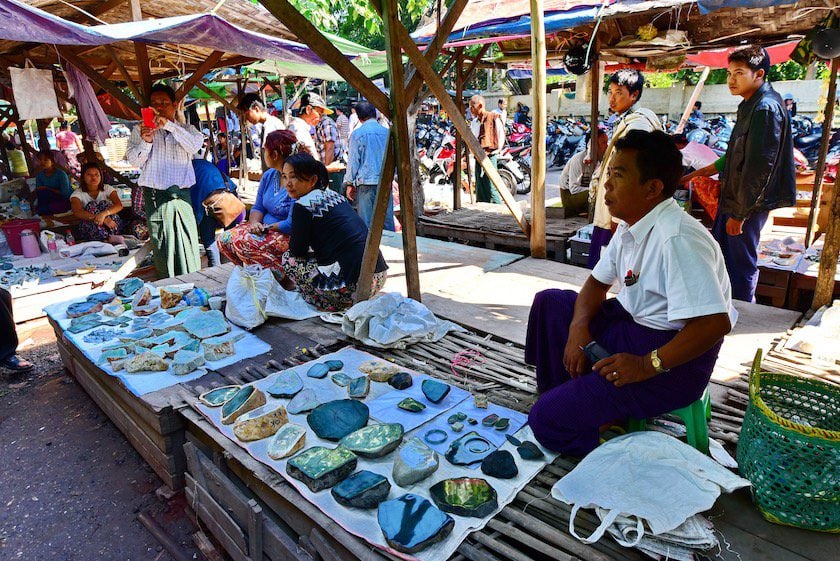 Answer: In April 2021, the US sanctioned the Myanmar Gems Enterprise (MGE), a state-owned entity and subdivision of the Ministry of Mines. The MGE is responsible for all gemstone mining, distribution, and marketing in Myanmar, formerly known as Burma. This includes jadeite — one of the two minerals classified as jade.
What Led to the Myanmar Sanctions?
The purpose of the sanctions is to deny funding to the Myanmar military government. The Myanmar military overthrew the democratically-elected government and took control by force in February 2021. Subsequently, the military leadership committed — and continues to commit — severe human rights abuses. The international community has condemned these actions.
Why do the Sanctions Apply to Gemstones?
Myanmar is famous for its rubies. The trade term "Burmese rubies" is synonymous with the highest-quality specimens. Myanmar is also the world's leading source of high-quality jadeite, the most coveted and expensive variety of jade. Additionally, Myanmar holds the only known deposit of maw sit sit, a rare material often used as a jadeite simulant. The production and sale of gemstones is a crucial driver for the Myanmar
…