Carl Stanley: Precious Metal Clay Part 2
---
by
Carl Stanley: Precious Metal Clay Part 2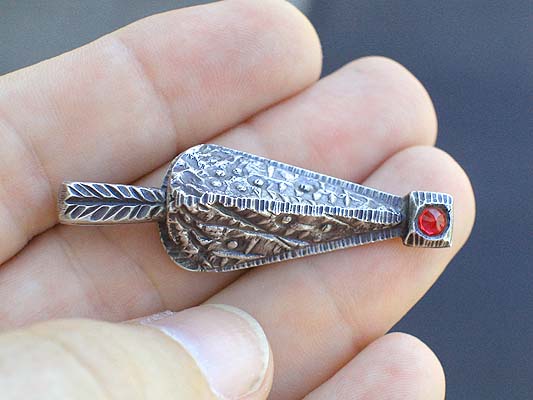 Left – Is a picture of a PMC pin that Carl made while he was giving the demonstration.
Note: The stone is a piece of red CZ and was put into the piece of jewelry and fired. Heat does not bother CZ and Sapphires usually. This is a fairly common practice.
This pin did not take more than an hour to make while he was lecturing. So you can imagine how fast this could be made under normal working conditions.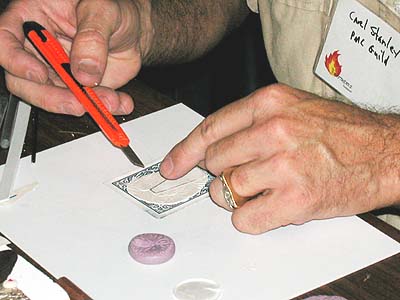 Left – The PMC is rolled out to the desired thickness.
Note: Carl used two pieces of sticks the same thickness on either side of the clay to roll on top of, to make the clay a uniform thickness.
Once the clay was rolled evenly and large enough. Different texture stamps were applied to the soft clay to make a desired effect
Then a paper pattern of the pin was used to lay on top of the clay and used as a guide for cutting out the pieces.
An X-acto knife was used to cut around the pattern(s) and create the pieces of the pin.
The cut pieces were laid aside to let dry out before fitting and sanding and final assemble was done.
Above – Once the cut piece(s) of PMC have dried a while they are fitted together and sanded, and refitted until the desired piece of jewelry is achieved.
Note: Depending on where you live the drying stage is fairly short, half to an hour, maybe a couple of hours depending on humidity and temperature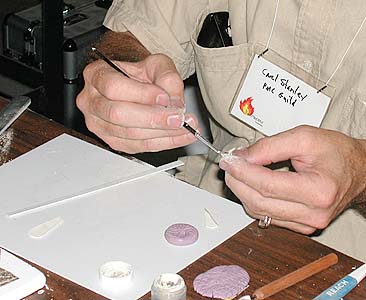 Left – Liquid PMC is used to glue the various pieces of the pin together. The liquid form of PMC is readily available from any PMC supplier.
Once the pin has been glued together it is set aside to dry and harden before firing.
As you can see making this pin is a simple process and actually kind of organic. There are really no traditional jewelry making tools used.
The sanding is done with an everyday nail file and the liquid PMC is just painted on the pieces using and ordinary paint brush available from any hardware or art store.
The process is quick and easy.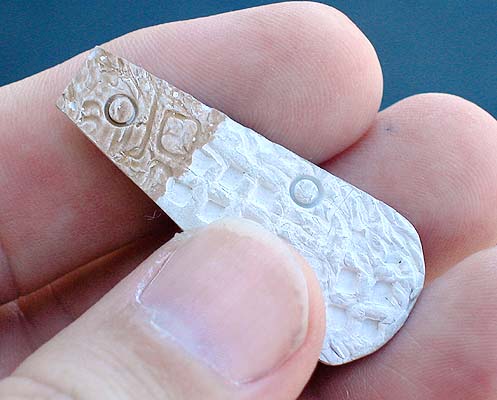 Left – Here is an interesting twist. If you want to put gold (real gold) accents on any piece of PMC that you create, it can just be painted on.
Liquid gold, almost like a paint is available and a lot cheaper than using solid PMC gold.
The appearance of the gold paint (plating) on the finished jewelry can be varied depending on the number of coats that are applied.
The more coats of liquid gold that are applied to the piece, the stronger, darker the finished gold platting will look.
The bail and stone are fitted and applied to the pin after the glue has set to keep the pieces together. Then the pin is fired…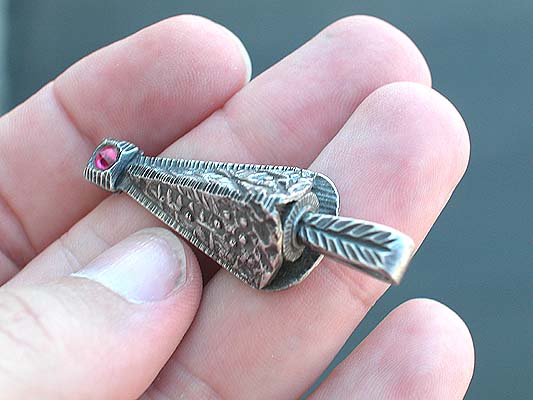 CSJA
Carl Stanley Jewelry Arts 1744 Calle Poniente
Santa Barbra, CA 93101
Phone 805-687-5415
Below are some more example of PMC Jewelry…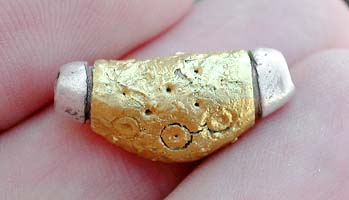 Above – Here is an example of the Gold paint/plating that can be done with PMC.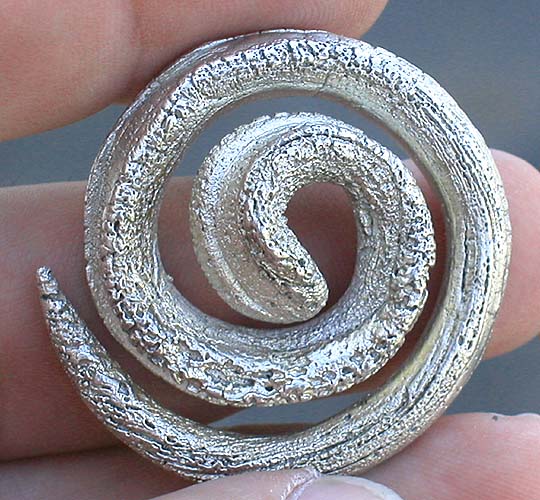 Above – An example texture that can be achieved during heating.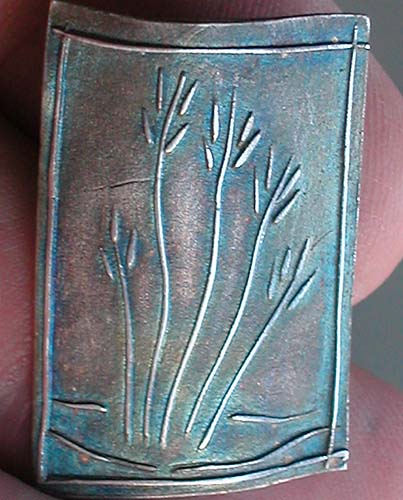 Above – Here is an example of a PMC pin that has been treated with acid to get a patina.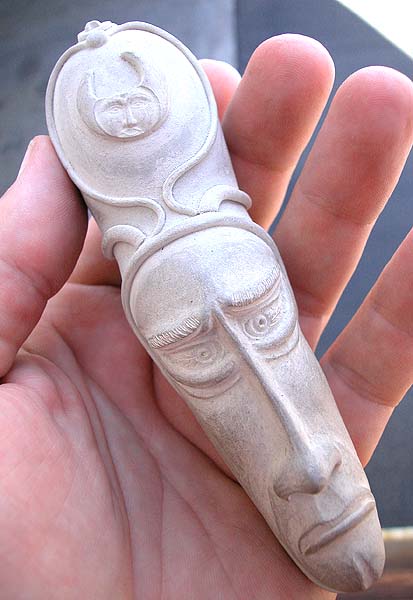 Above – Here is an example of a large bead made with PMC, not fired yet.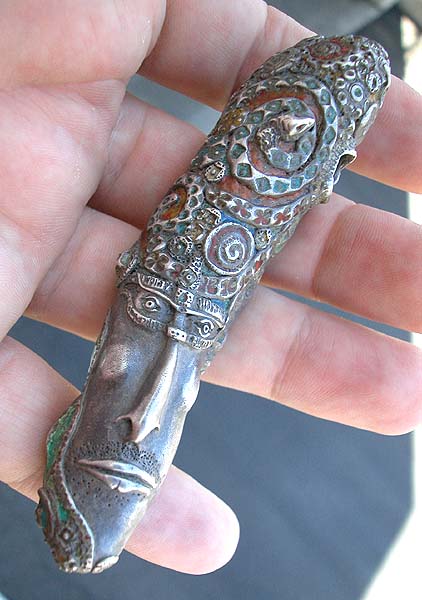 Above – Here is an example of a large bead made with PMC.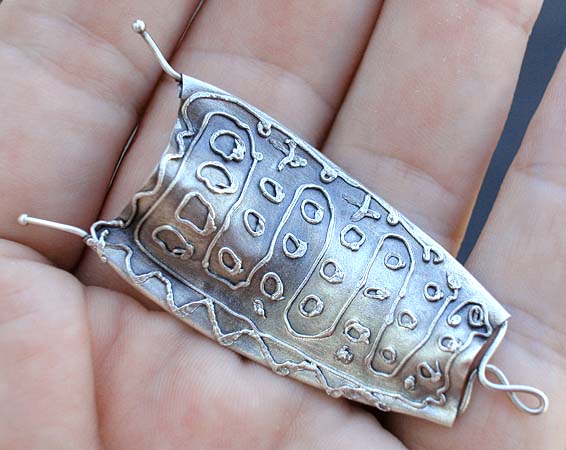 Above – Here is an example of a large pin made with PMC.
Above – Here is an example of a dangle earrings made with PMC.

About the author
Jeff R. Graham
The late Jeff Graham was a prolific faceter, creator of many original faceting designs, and the author of several highly-regarded instructional faceting books such as Gram Faceting Designs.
All articles by this author