Premium Content for Members Only
Step 4: Gem Grading
Lesson 3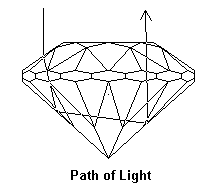 Not because their rich, majestic hues offer visual evidence of nature's splendid miracles, nor because man continuously proves his familiarity with the path to their optical secrets, but more so that finally recognition is arriving.
Something rather remarkable, about a year or so ago, invaded the thinking processes of the colored stone industry from dealer to consumer. They all discovered "Cut."
Long residing in promotional literature and gemological thinking as …
To read this entire article and hundreds more like it,
Become a Member
Already a member? Simply login to your account.