Guide to Career Options in Gemology
---
by
So, you're interested in gems, and wish to make working with gemstones your career? Fortunately, there are plentiful job opportunities in the world of gemstones, and becoming a certified gemologist is a rewarding, satisfying way to spend each day. You will need to prepare for a job in gemology with special training programs, but your training will pay off once you land a job you enjoy and reap financial benefits as well. Pick between a variety of options when it comes to working with gemstones. Most gemology jobs can begin at salaries of 30,000 per year, but reach six figure salaries depending on the specific position and city.
Lab Gemologist [Estimated Salary in 2014: $40,000 to $65,000 USD]
If you have a scientific bent, you may want to work in a lab. Assuage your curiosity by investigating new gemstones out in the field, and bringing them back to your lab for evaluation. You'll use sophisticated lab equipment and microscopes to look at gemstones and study them, and figure out how to identify them by their physical properties, determining how the gems were created. You may even learn to assign gemstones a grade. An interesting job for a person who is passionate about gems, a lab gemologist career is a highly satisfying job.
Gemstone Appraiser [Estimated Salary in 2014: $50,000 to $70,000 USD]
Have a knack for looking at gems and being able to determine their worth? Then you'd be a natural at gemstone appraisal. An appraiser carefully examines gems and then estimates their value using a specific formula. Appraisers must be able to accurately describe the stones or pieces and assign a specific value. It's a complicated job, and requires a bit of science and math, but it's always challenging and interesting. An appraiser then arrives at the gem's value, and this number is used for insurance purposes or retail sales value.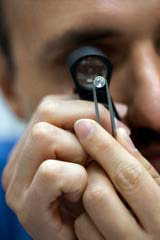 Gem Manufacturing, Cutting and Designing [Estimated Salary in 2014: $20,000 to $55,000 USD]
Get in the trenches of gemology when you sign on to be on the manufacturing end of gemstones. Gemstone manufacturers take rough gemstones and turn them into gorgeous jewelry pieces for retail sale by treating or cutting the gemstones. If you have a creative streak, opt to be a gemstone designer or specialty cutter (known as lapidary). Seek out pieces you think will make beautiful and wearable works of art, and make your design dreams come true. Use special gem tools to create pieces from scratch, and get the pleasure of seeing your one-of-a-kind creations for sale in a retail setting.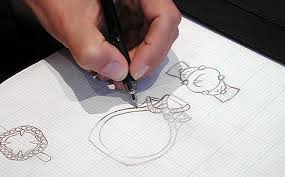 Gemstone Jeweler [Estimated Salary in 2014: $30,000 to $65,000 USD]
Prefer to be in a retail setting, facing different challenges every day? You may want to pursue a career as a bench jeweler, and work inside a jewelry store. Working in a jewelry store isn't just for sales employees; most reputable jewelry stores have a professional gemologist on hand to make repairs, manufacture gemstones, and assess stones of all types. You will be able to tell by looking at stones whether they are authentic, lab created, or fake stones. You will be working hands-on with fine gemstones and jewelry pieces, and getting to work in an environment where new things happen every day in the world of retail jewelry. If you are a social person and enjoy talking to others, you may wish to take your experience to the sales floor and choose a job in retail jewelry sales, helping customers pick out the best piece for their needs and making their dreams a reality.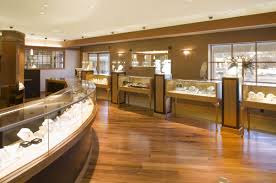 Auction Gemologist [Estimated Salary in 2014: $50,000 to $65,000 USD]
If you enjoy the fast-paced world of auctions, there is a perfect career for you. Auction houses need a professional gemologist on staff to deal with private pieces that are up for auction. An auction specialist assists with purchasing jewelry from private sellers, and auctioning the items off. You'll need to be highly educated on gemstones and know about appraisals, too. This job is exciting, adventurous, and you'll get to see some amazing pieces from private collections.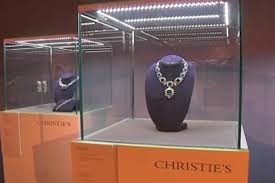 Wholesale Gemstone Buyer
Like traveling and enjoy finding new gemstones from various locales around the world? Welcome to your new dream job in gemstone buying, or wholesale gemstone buying. Buying jobs allow you to pick pieces from various spots around the world and import them while you stay abreast of current gem trends and bring those to the public for profit. Go where the most beautiful pearls are and bring them back to create dazzling pieces, or import diamonds from exotic locations. Scout out what is popular, find those items, and make them available. Working in wholesale or gemstone buying are dream jobs for those who enjoy seeking out the most amazing gemstones and have a slight adventurous streak.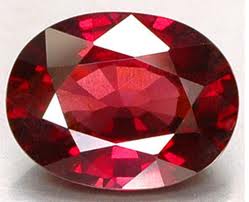 Unusual Jobs working with Gems [Estimated Salary in 2014: ??]
If none of these jobs sound like your cup of tea, consider other ways you can use your gemology knowledge. Work in a museum as a curator of gemstone exhibits for a satisfying and enjoyable career, or apply your gemstone expertise to the education, research, or writing fields. You could teach gemology to others, or write a book based on your own knowledge and experiences. You may even wish to go deep into mines and procure the raw gemstones yourself. Some pawn shops have a gemologist on retainer to determine the worth of the pieces that people bring in to sell, and accurately determine their value, history, and significance.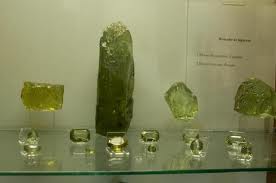 Gemology Training and Certification
Though there is no formal college degree required for a career in gemology, there are trade classes you need to take to receive your certification. What you choose to study may depend on where you want your career path to take you. You can read more about becoming a Professional Gemologist (PG), or there are numerous other options (such as the GIA Graduate Gemologist program) which are worthy of consideration.
There are specific programs for colored gemstones, pearls, retail jewelry, and gemstone technology. Of course, much of your learning will also take place in the field, which is where on the job experience is sometimes just as valuable as what you learn in the classroom.
Ready to find a job in the gemology industry?  Hear the perspective of our founder, Donald Clark, on how to find a job in the industry.