Tsavorite Garnet Value, Price, and Jewelry Information
---
Tsavorite (sometimes called tsavolite) is the emerald green-colored variety of grossular garnet. First discovered in Tanzania in 1967, the gem became popular via a marketing campaign by Tiffany & Co. in the 1970s. With emerald-like color, tsavorite is one of the most popular and expensive varieties of garnet. This gemstone can be faceted into many designs and can be used in rings, pendants, necklaces, and earrings.
Tsavorite Value
Clean, quality tsavorite, rough or faceted, is not difficult to find. However, pieces over two carats are rare, and the price per carat jumps at that size. Stones up to one carat are common.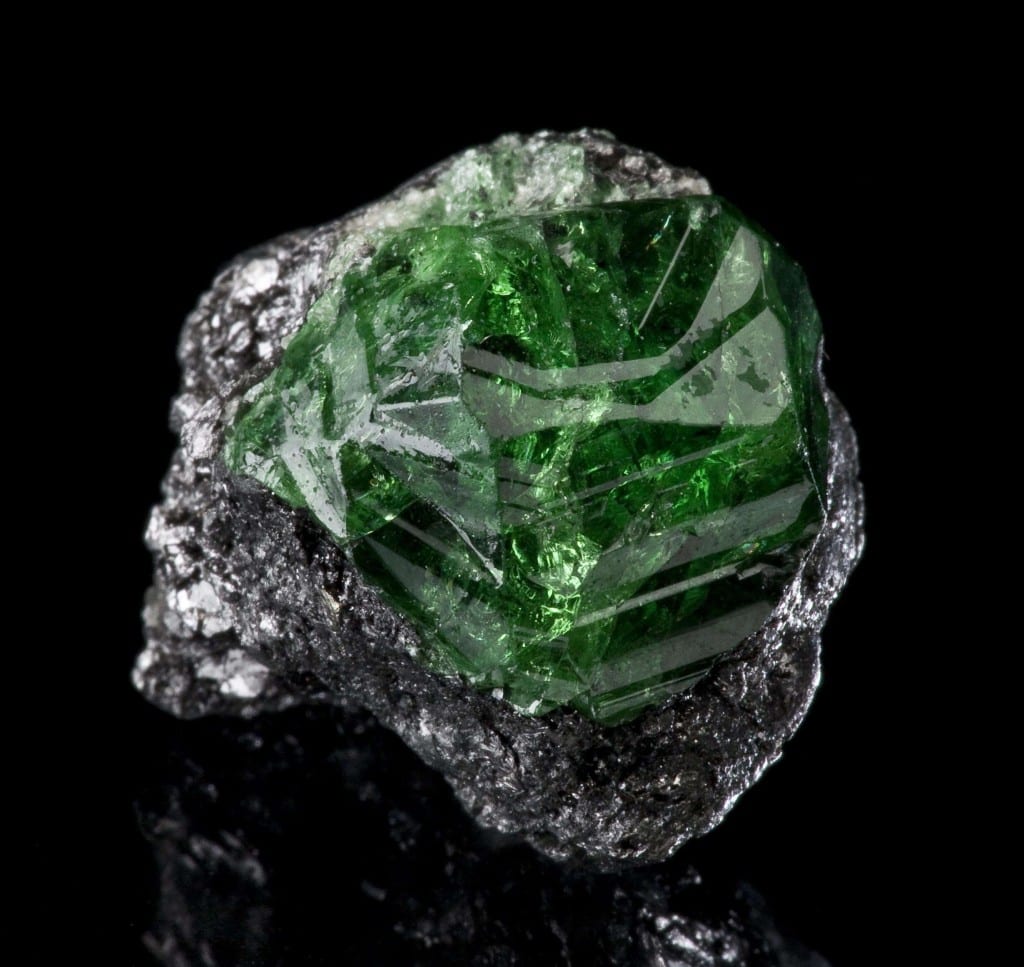 The International Gem Society (IGS) has a list of businesses offering gemstone appraisal services.
See the entire Gem Price Guide.
Start an IGS Membership today for full access to our price guide (updated monthly).
Information
Comments
Tsavorite receives its prized green color from traces of vanadium (principally) and chromium. Although these gemstones have color that rivals emeralds, they have a higher dispersion and greater brilliance than emeralds and can match their hardness, usually without inclusions.  Tsavorites generally do not require protective jewelry settings.
Tsavorite from Lualenyi, Kenya has N = 1.743 and specific gravity of 3.61 (mean). Inert in UV light, it contains a trace of chromium and a significant amount of vanadium.
Synthetics
Tsavorite has not been synthesized. However, green glass as well as green yttrium aluminium garnet (YAG), a synthetic garnet, have been used as simulants.
Enhancements
These gemstones do not normally receive any treatments or enhancements, which makes them very desirable to collectors and enthusiasts of natural gems.
Sources
Commercial sources in Tanzania, Kenya, and Madagascar. Small deposits have been found in Pakistan and Queen Maud Land, Antarctica.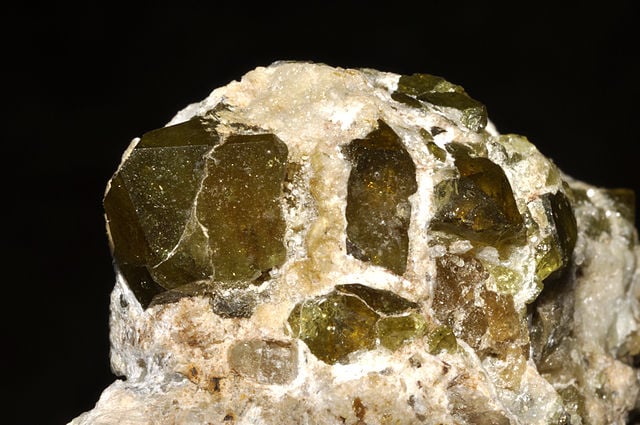 Sizes
Clean gems over one carat are rare. However, in 2006, a tsavorite crystal weighing 925 cts (185 g) was discovered in Tanzania. It yielded an oval, brilliant step-cut 325-ct gem. This is likely the largest clean specimen ever discovered.
Care
Gems with fluid inclusions should not be cleaned with mechanical systems or exposed to extreme heat. The use of warm water, detergent, and a soft brush is the recommended cleaning method for all garnets. Consult our gem care guide and jewelry cleaning guide for more information.