IGS may receive customer referral fees from the companies listed in this page.
Learn more.
Vintage Engagement Rings: Guide to Four Eras
Save Money on Your Jewelry With These Sales and Coupons
* See website for exclusions and restrictions.
What, exactly, does "vintage" mean?
A soon-to-be-engaged friend once asked me this while he was trying to choose a ring. Whether the love of your life wants a vintage engagement ring or you're just "window shopping," don't worry. The explanation is actually very simple.
In this article, you'll learn what makes a ring "vintage" and the different styles and design elements vintage engagement rings might have. Then, we'll give you some examples of modern yet vintage-inspired designs as well as some authentic vintage rings.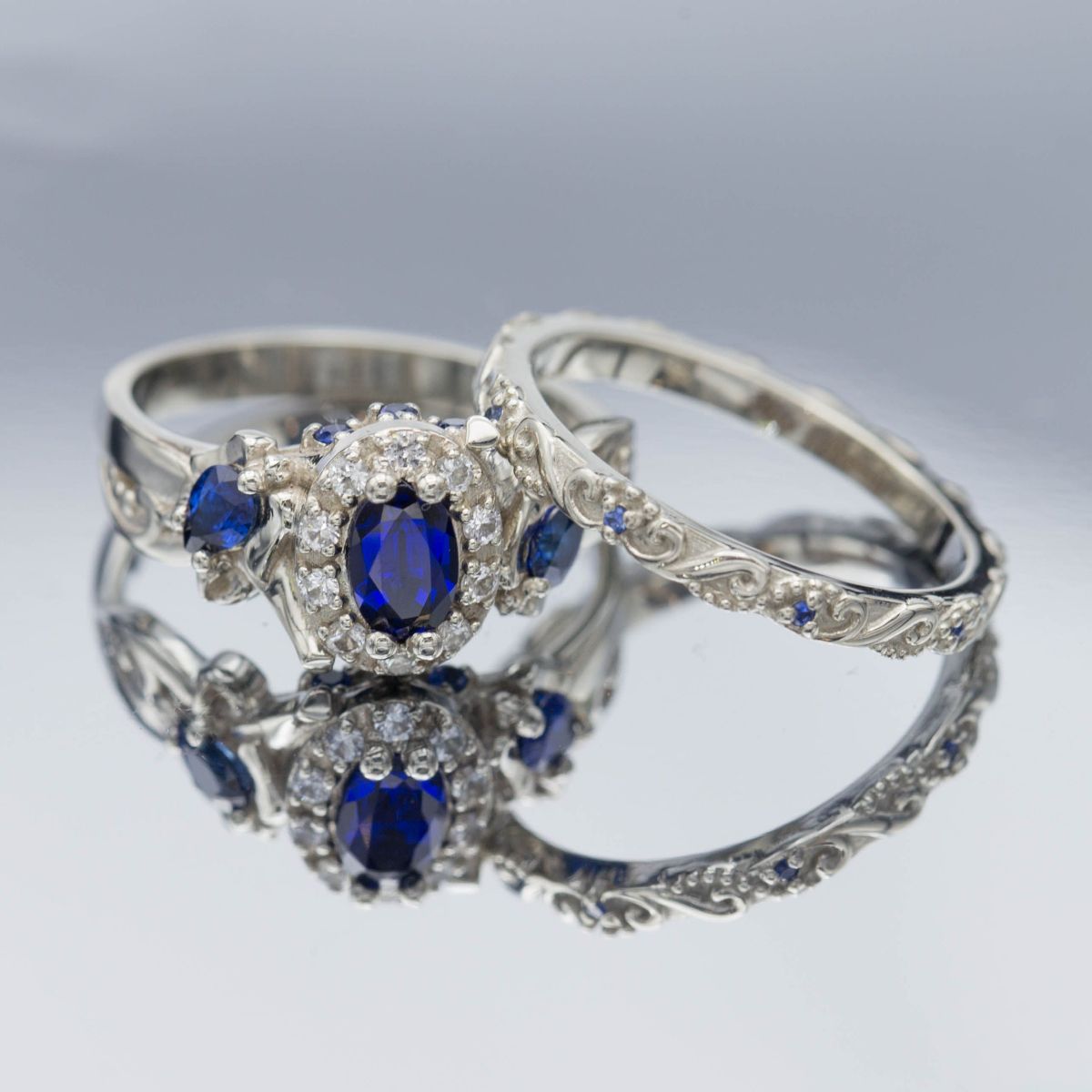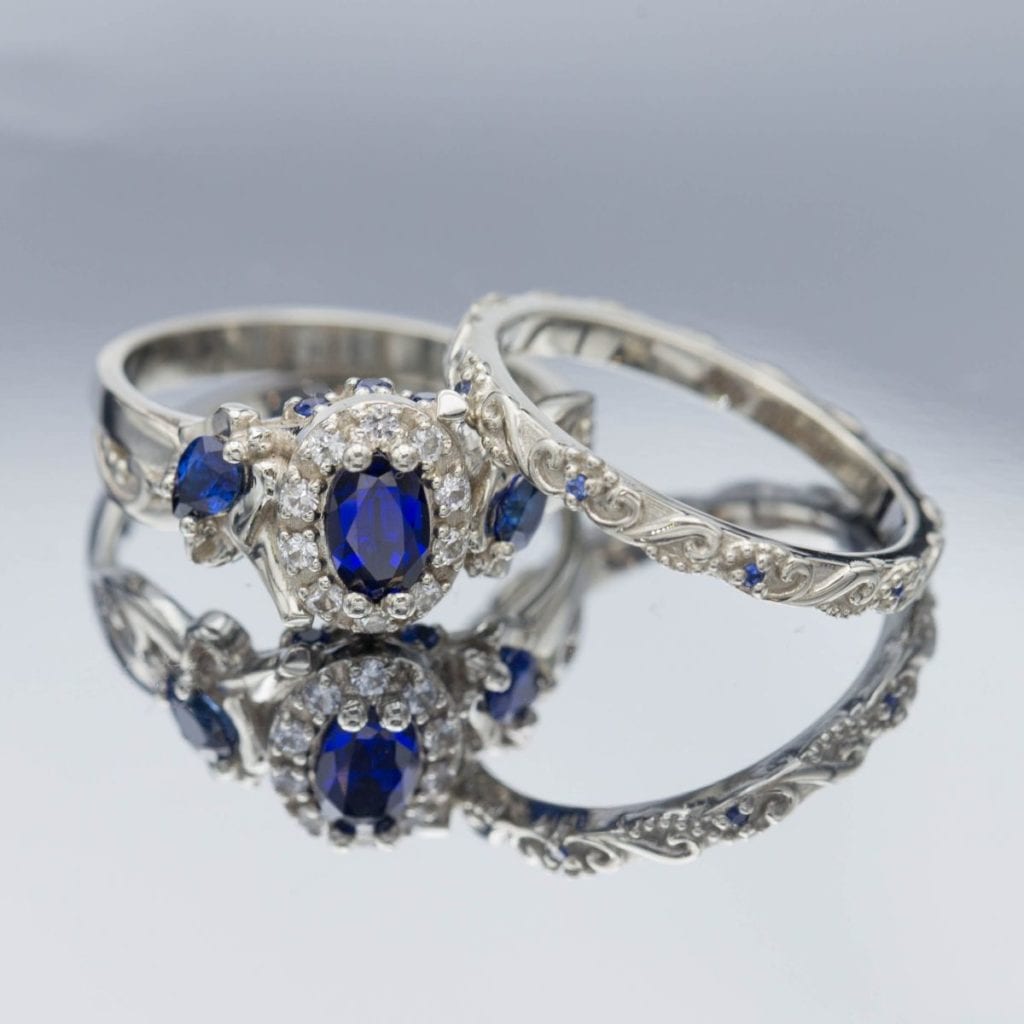 What Makes an Engagement Ring "Vintage"?
"Vintage" refers to anything at least 20 years old, while "antique" refers to anything at least 100 years old. When it comes to engagement rings, "vintage" usually signifies the ring's style rather than its age. In general, if you're looking for a vintage engagement ring, you're really looking for a modern, vintage-style engagement ring setting.
If you're visualizing a simple engagement ring, you're most likely looking for a design from the "Retro Era" (1940-1960). However, most other vintage designs tend to be more ornate.
If your spouse-to-be frequents second-hand shops, they might prefer an older ring to a vintage-inspired modern one. Check out antique shops and ask family members for any heirloom rings you could have. If you're going this route, read our article on antique engagement rings.
Time Saving Shortcuts
See all vintage-style rings at…
Eras and Inspiration for Vintage Engagement Rings
Aside from age, there's not much to dictate style for vintage engagement rings. Technically, even relatively modern rings from the 1990s can be considered "vintage." However, we'll discuss four eras that modern vintage styles frequently emulate. See what catches your eye.
Victorian Era (1835-1900)
In the Victorian Era, engagement rings vary widely in designs and materials. (In fact, Victorian jewelry can be subdivided into early, middle, and late period styles). However, Victorian rings were generally yellow or rose gold and often included diamonds. Rows, halos, and clusters of diamonds became popular during this era. So, in some ways, a yellow gold double-halo ring could be an example of a Victorian-inspired vintage engagement ring.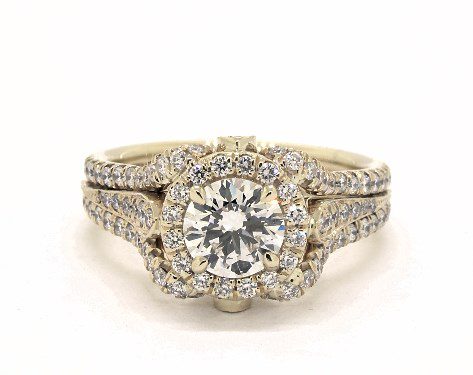 Popular Colors
Since blue was the eponymous Queen Victoria's favorite color, turquoise and blue enamel appeared often in jewelry from this period. Pearls were also featured frequently. Since perliculture hadn't been perfected yet, pearls in jewelry from this era were natural, and small seed pearls were more common than larger ones. Other white gemstones like moonstone and opal were also popular.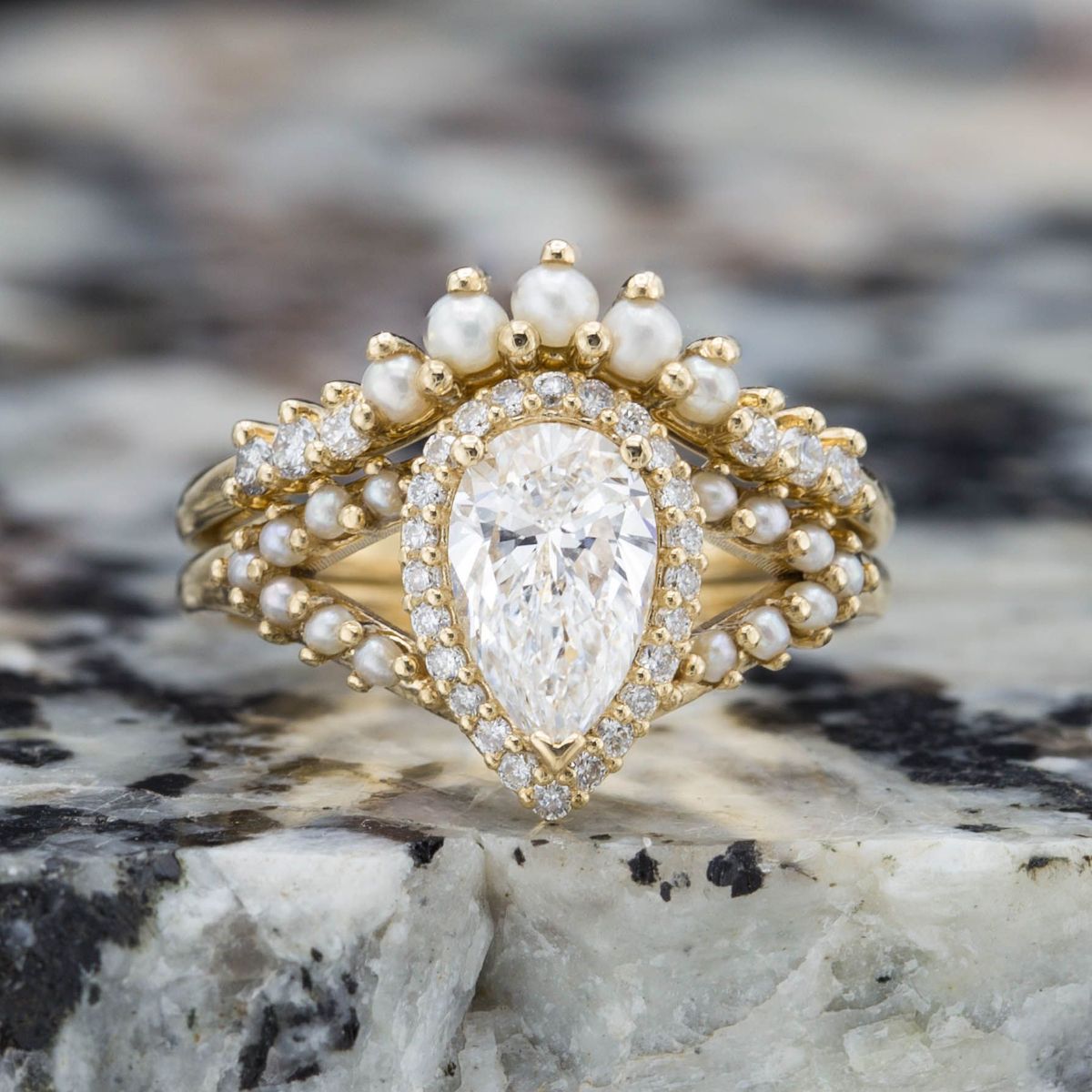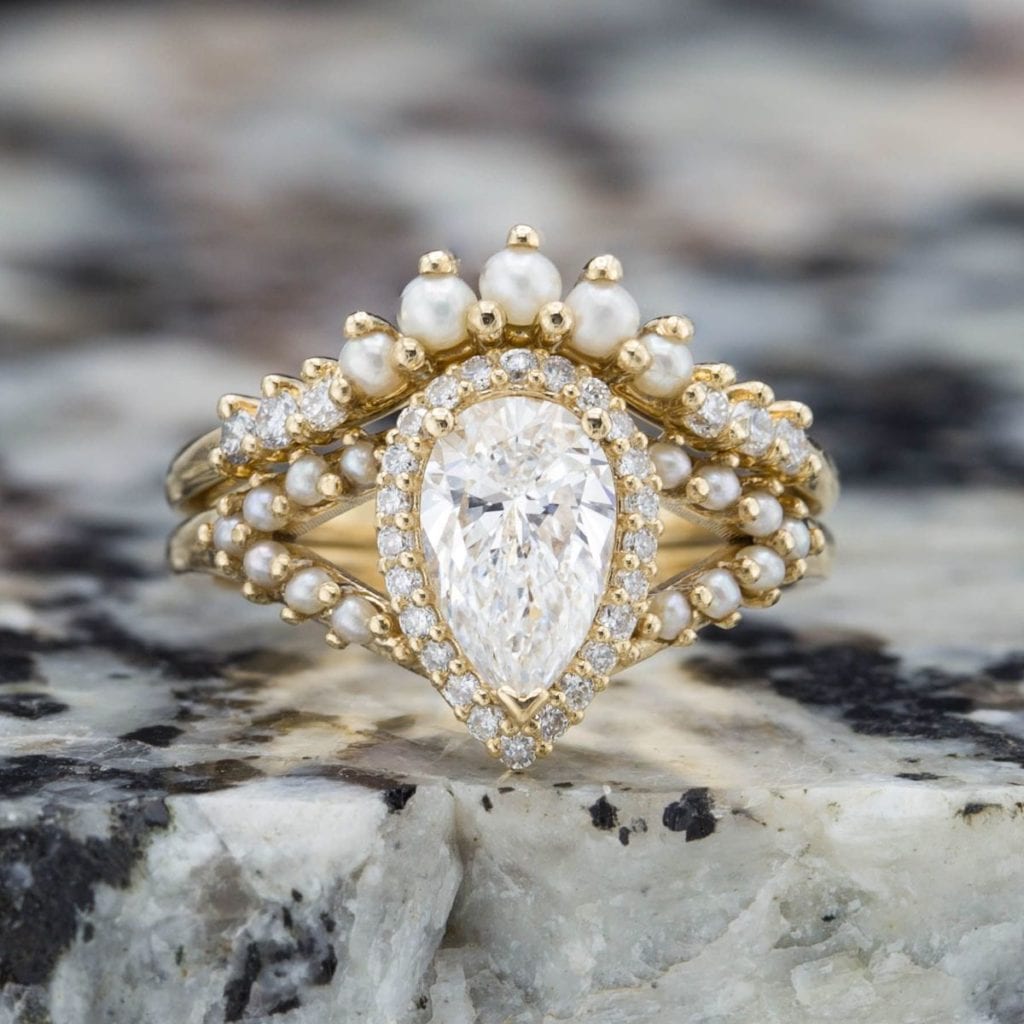 Diamond Cuts
Although large diamonds were uncommon at this time, consumers began to wear diamond solitaires. However, most diamonds were old mine cuts, old European cuts, step cuts, or rose cuts, since modern diamond cuts like the round brilliant hadn't been invented yet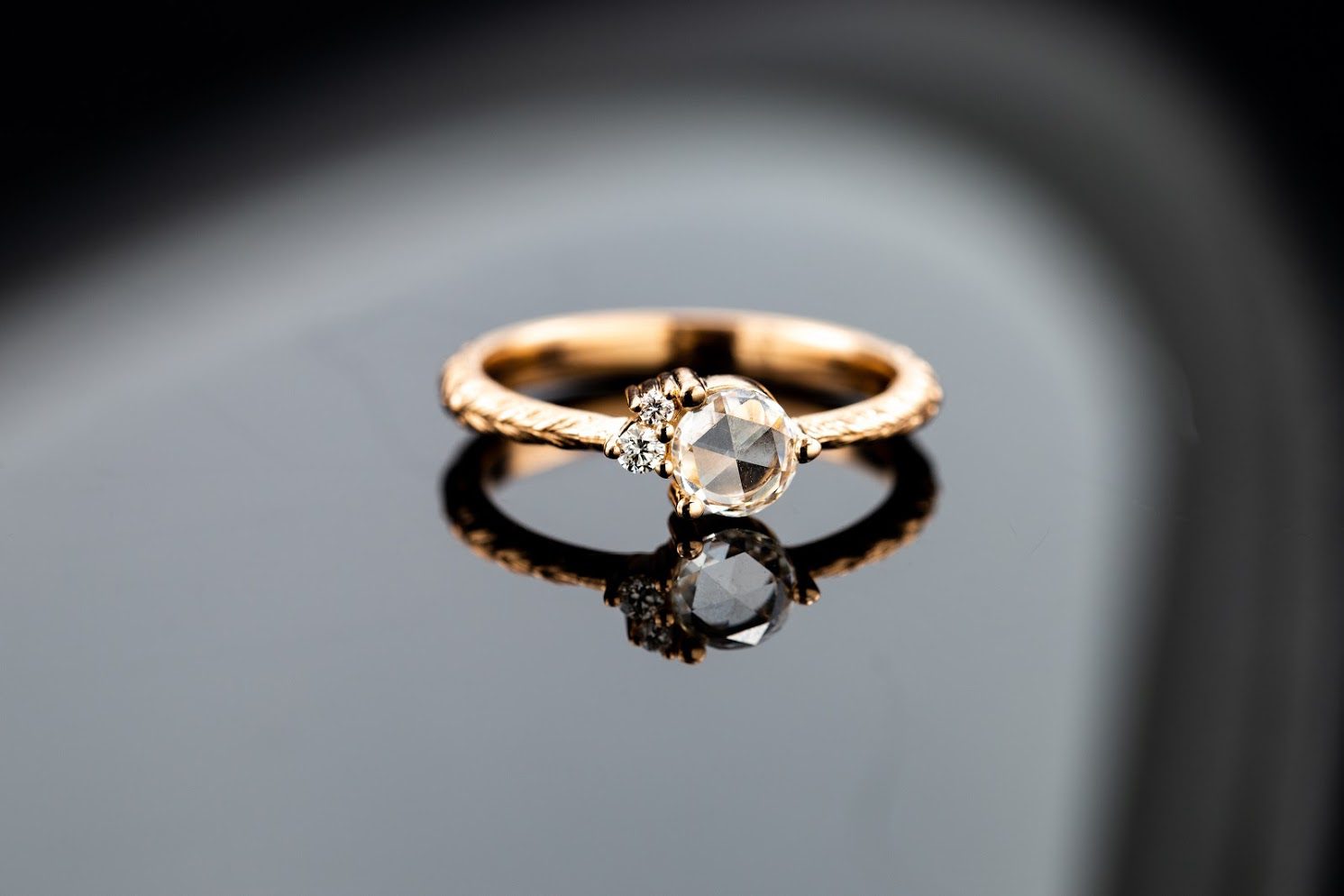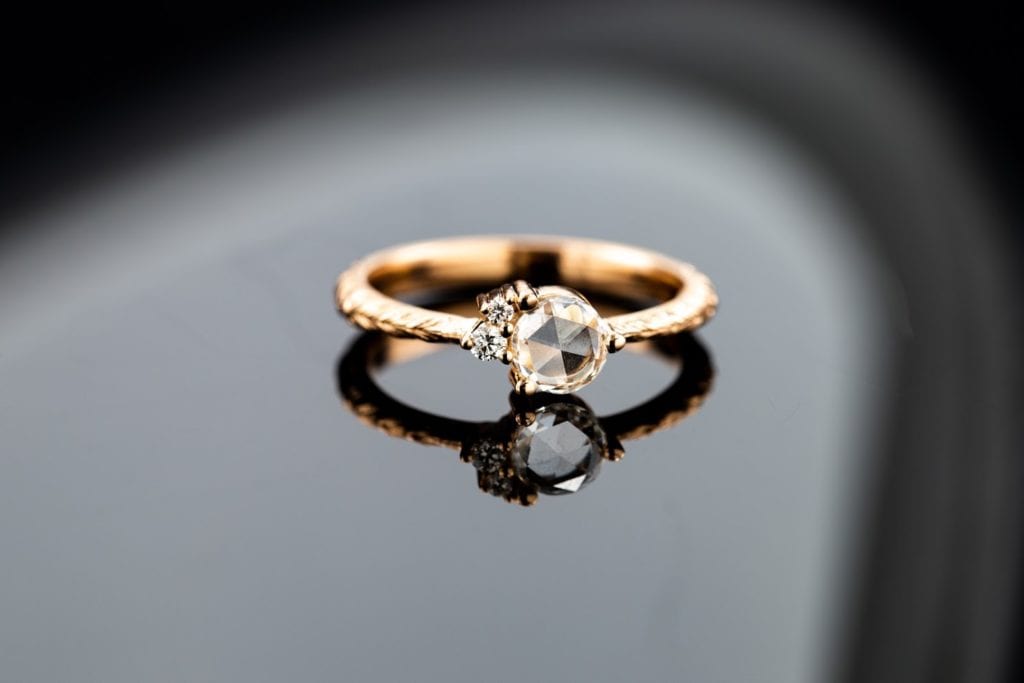 Victorian Motifs
Popular Victorian motifs included bows, hearts, birds, and snakes. Navette or marquise shapes were also popular, either as a gemstone shape or in the overall design. In addition, the bypass setting was popular during this period (another common choice for modern styles as well).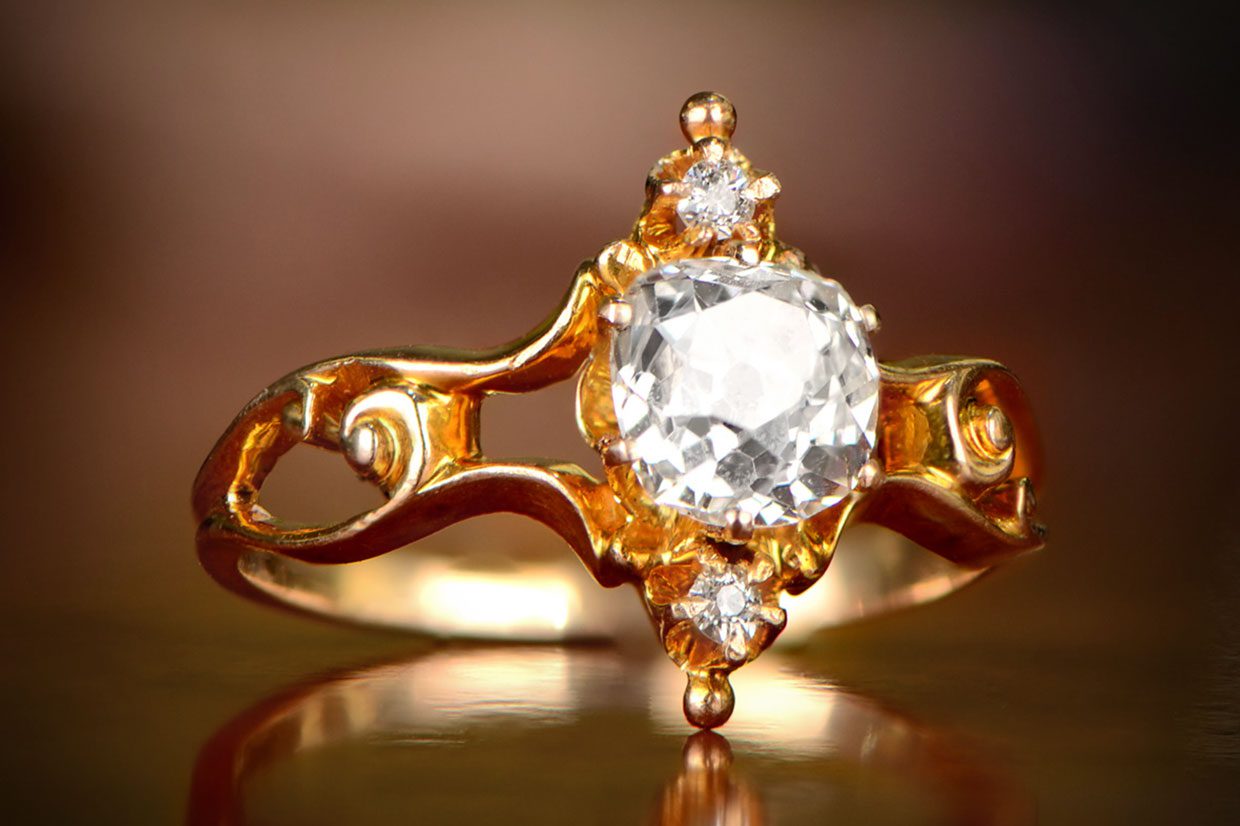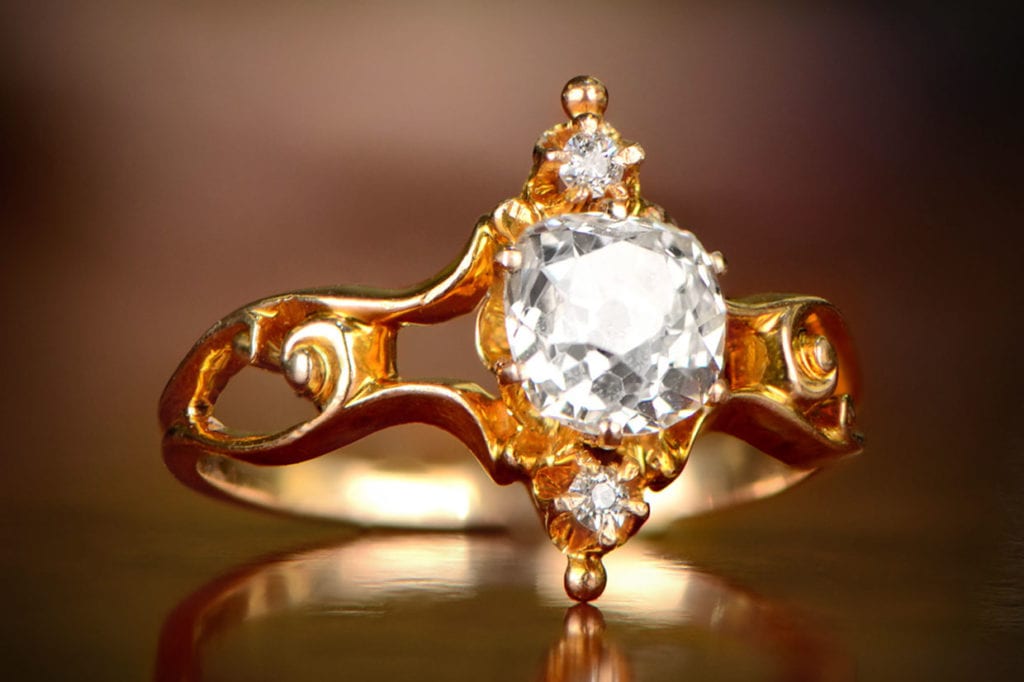 Edwardian Era (1900-1920)
If you're into intricate, lacy designs, you'll love jewelry from the Edwardian Era.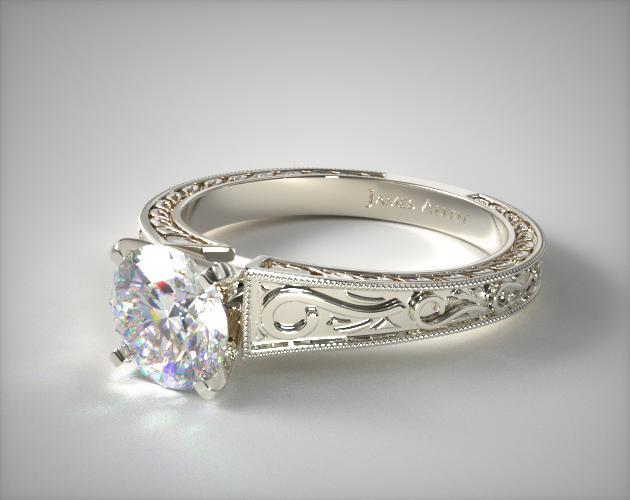 Rings from this period were generally platinum and included intricate metalwork called filigree in designs featuring scrolling, ribbons, and vines. Floral motifs were also popular.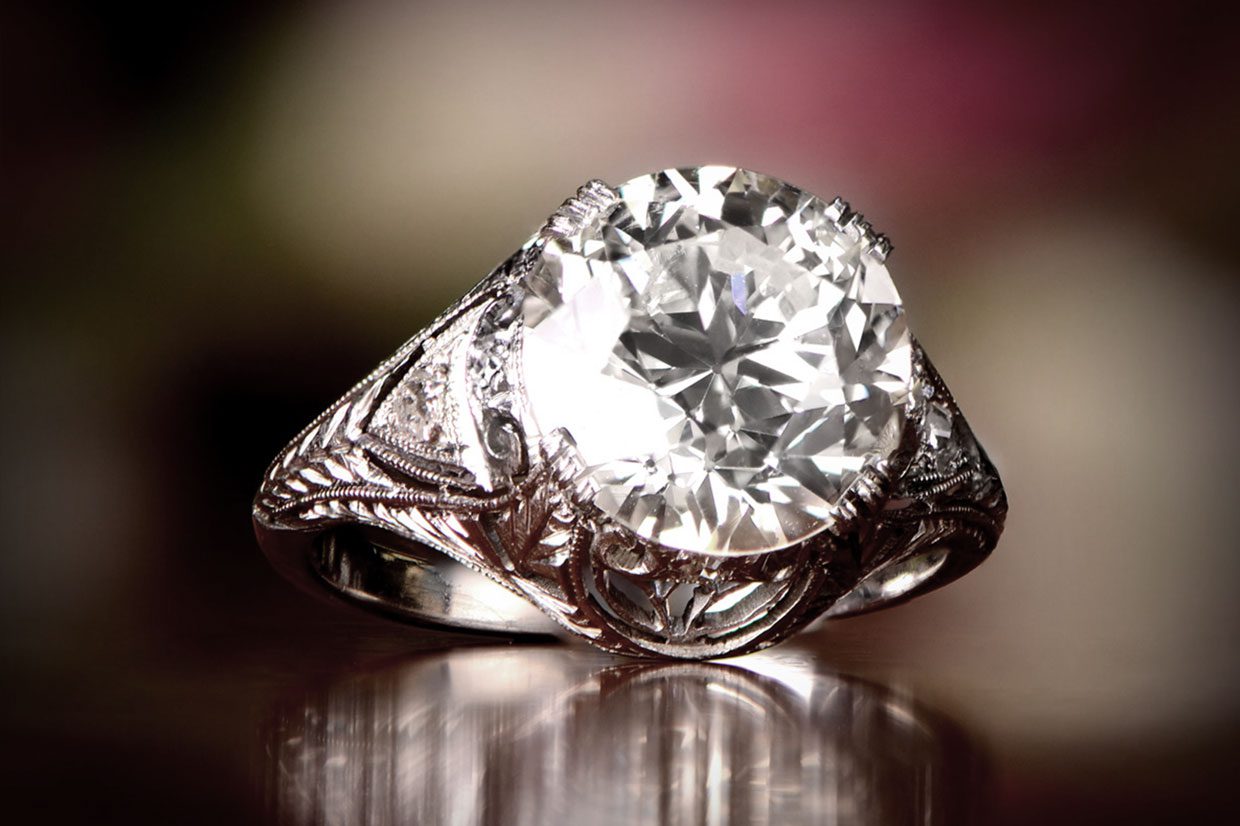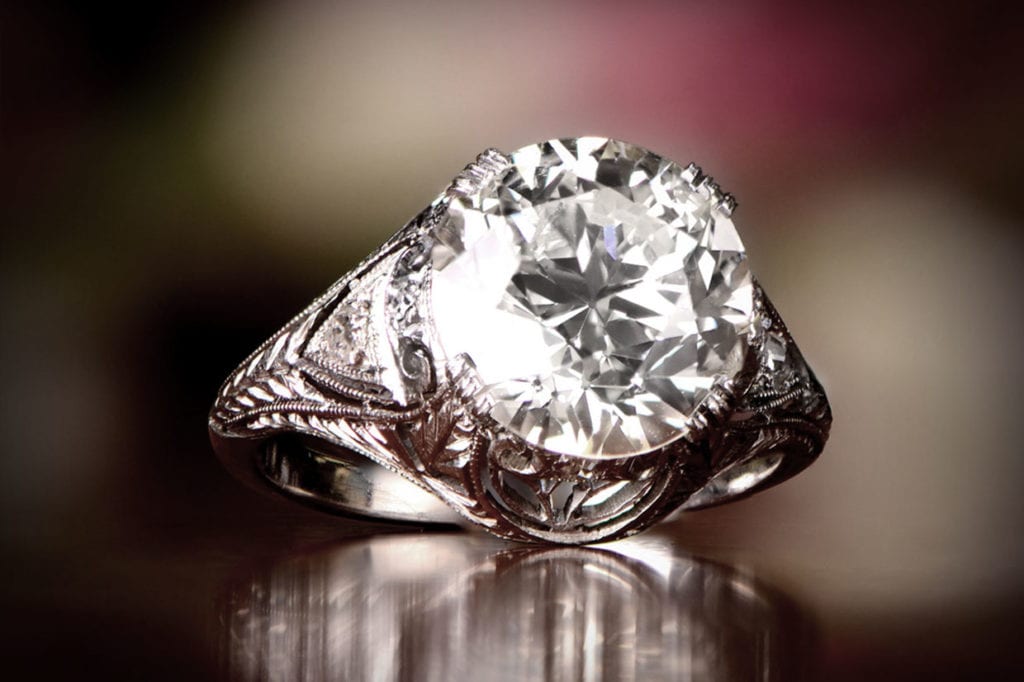 Although diamonds and pearls continued to be popular, colored gemstones appeared in jewelry more frequently. Old mine cuts, old European cuts, and rose cuts were the most common cuts for diamonds in this period.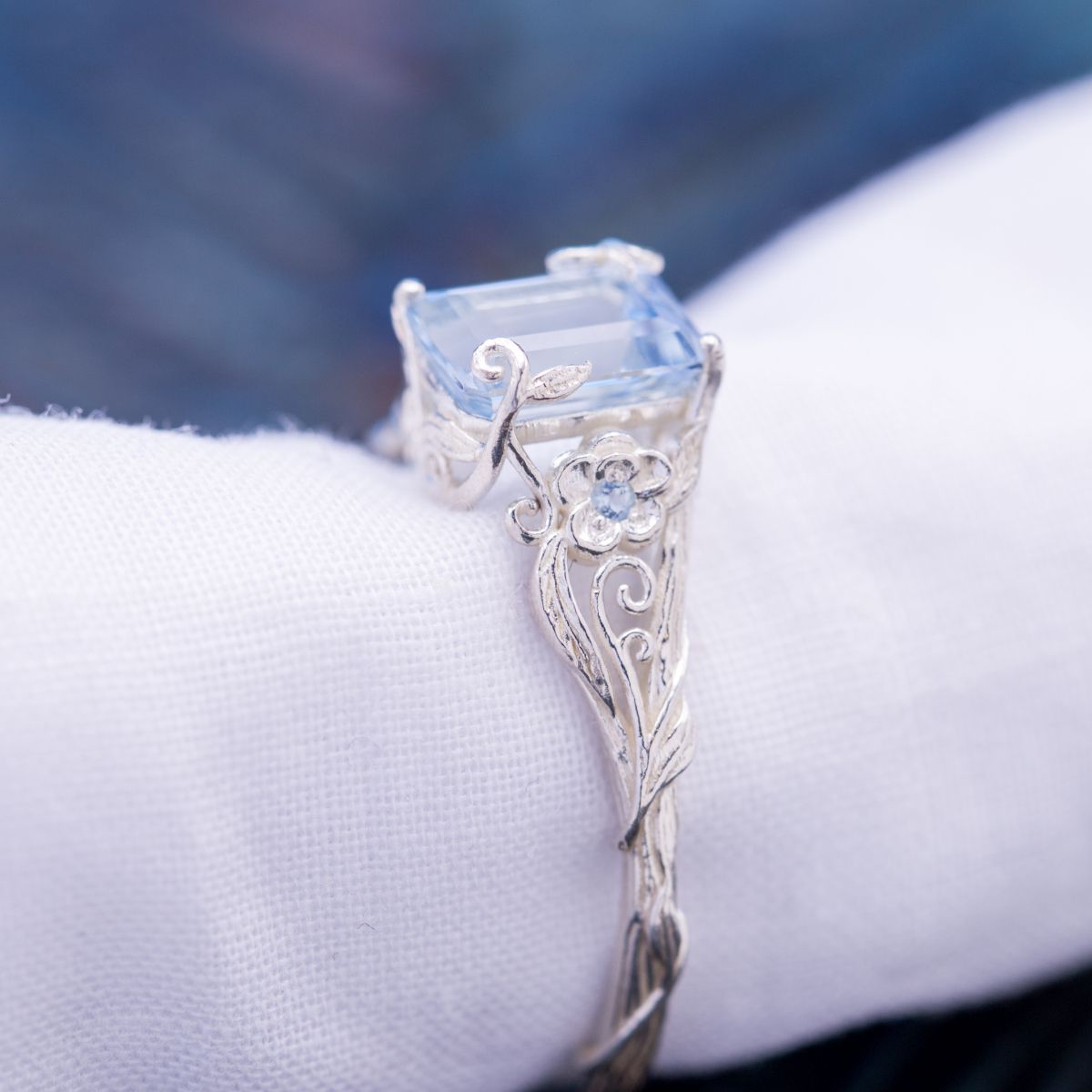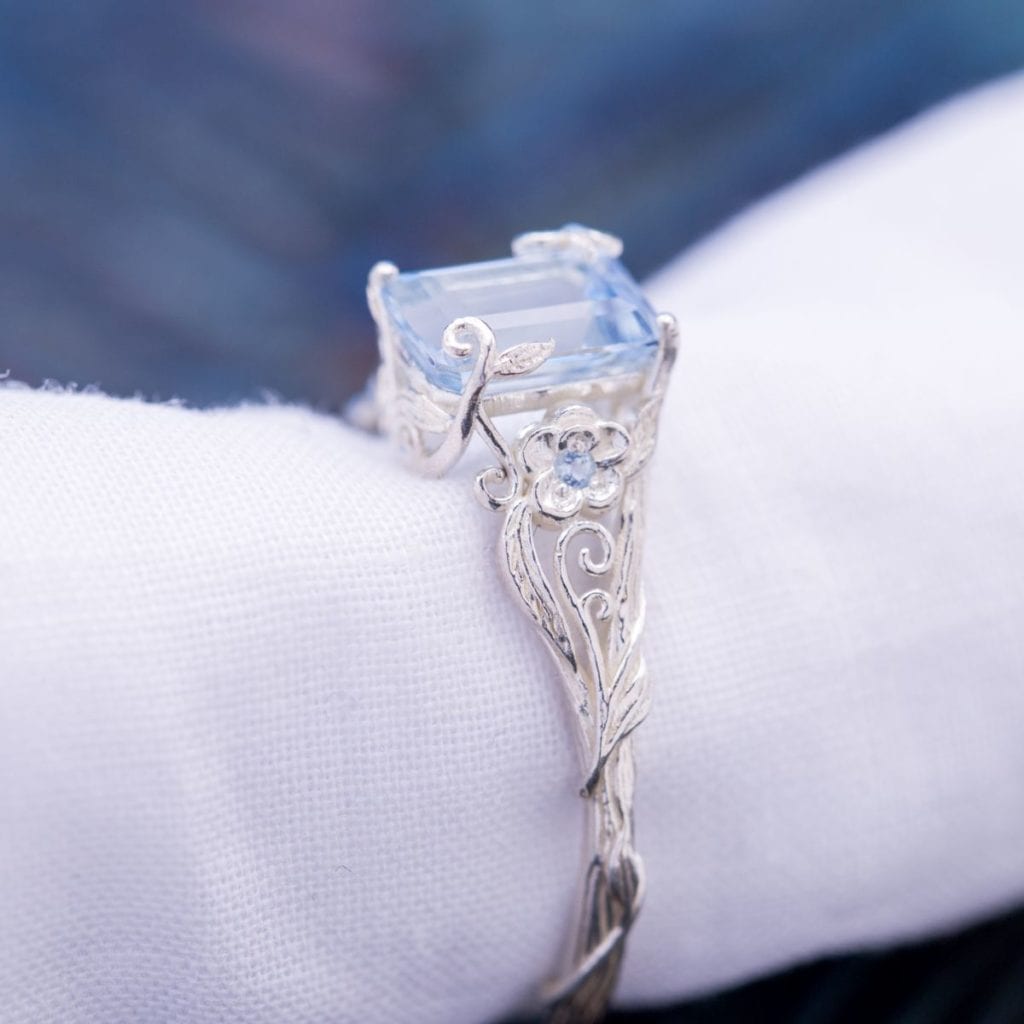 Art Deco Era (1920-1940)
In contrast to the lacy lightness of Edwardian styles, Art Deco was all about bold geometry and repeating patterns. Instead of curvy, flowing filigree, Art Deco rings often included metalwork with repeating, sharp angles and tiny beads called milgrain. This style has enjoyed a resurgence in popularity in recent years.
Step-cut diamonds like emerald and asscher cuts became fashionable, and colored gemstones, especially rubies, sapphires, and emeralds, were especially popular.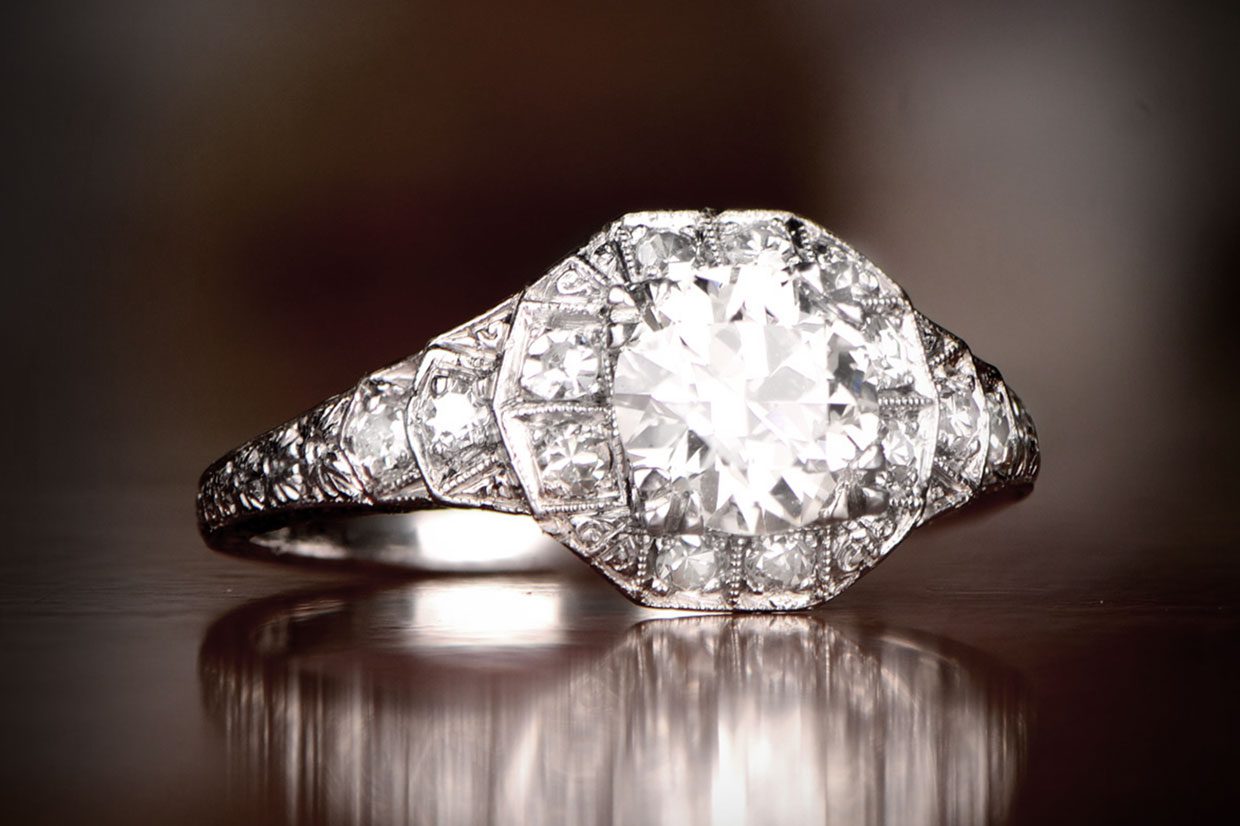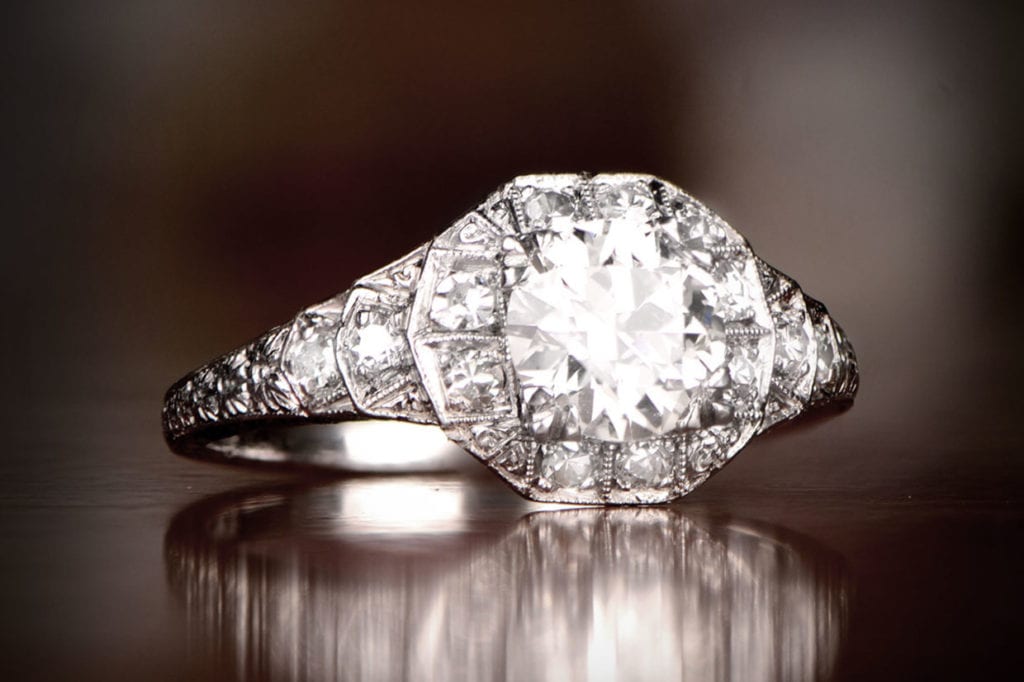 However, during the Great Depression, many consumers couldn't afford these expensive gemstones, so they opted for more affordable alternatives instead, including amethyst, citrine, garnet, and glass.
Retro Era (1940-1960)
Prior to World War II, few engagement rings featured a center diamond. However, after the highly successful De Beers diamond marketing campaign, which began in the 1940s, engagement rings almost exclusively featured diamonds.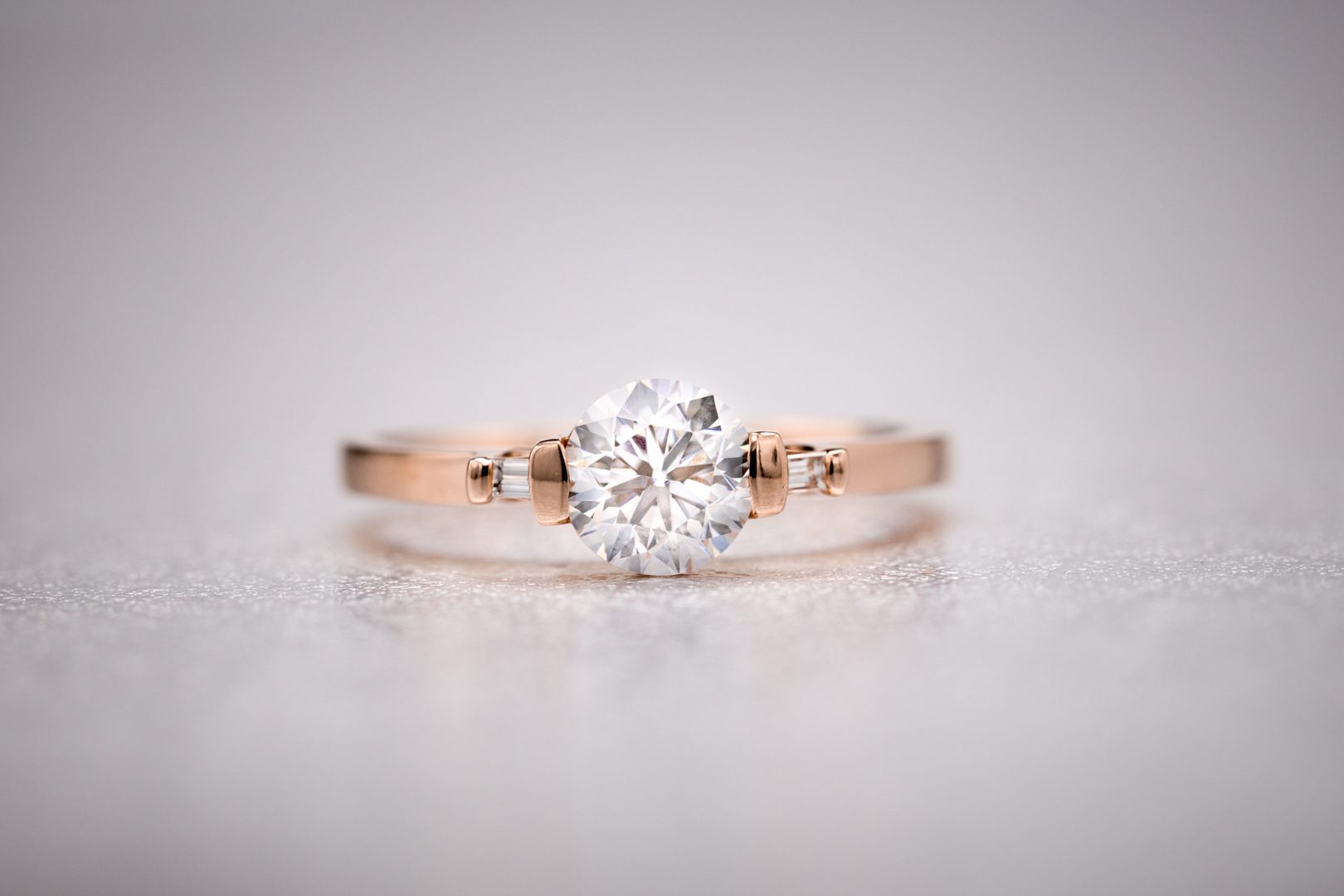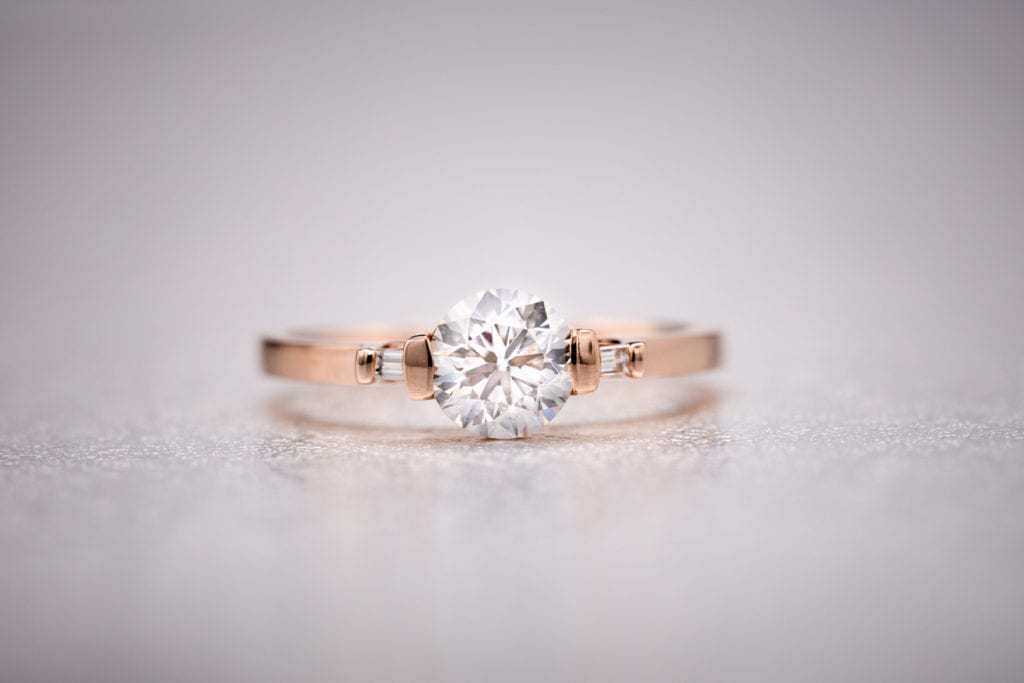 Unlike earlier rings, engagement rings from this "Retro Era" featured simpler designs. Solitaire rings and baguette side stones were quite popular, and the typical size of the center stone grew larger once the Depression ended.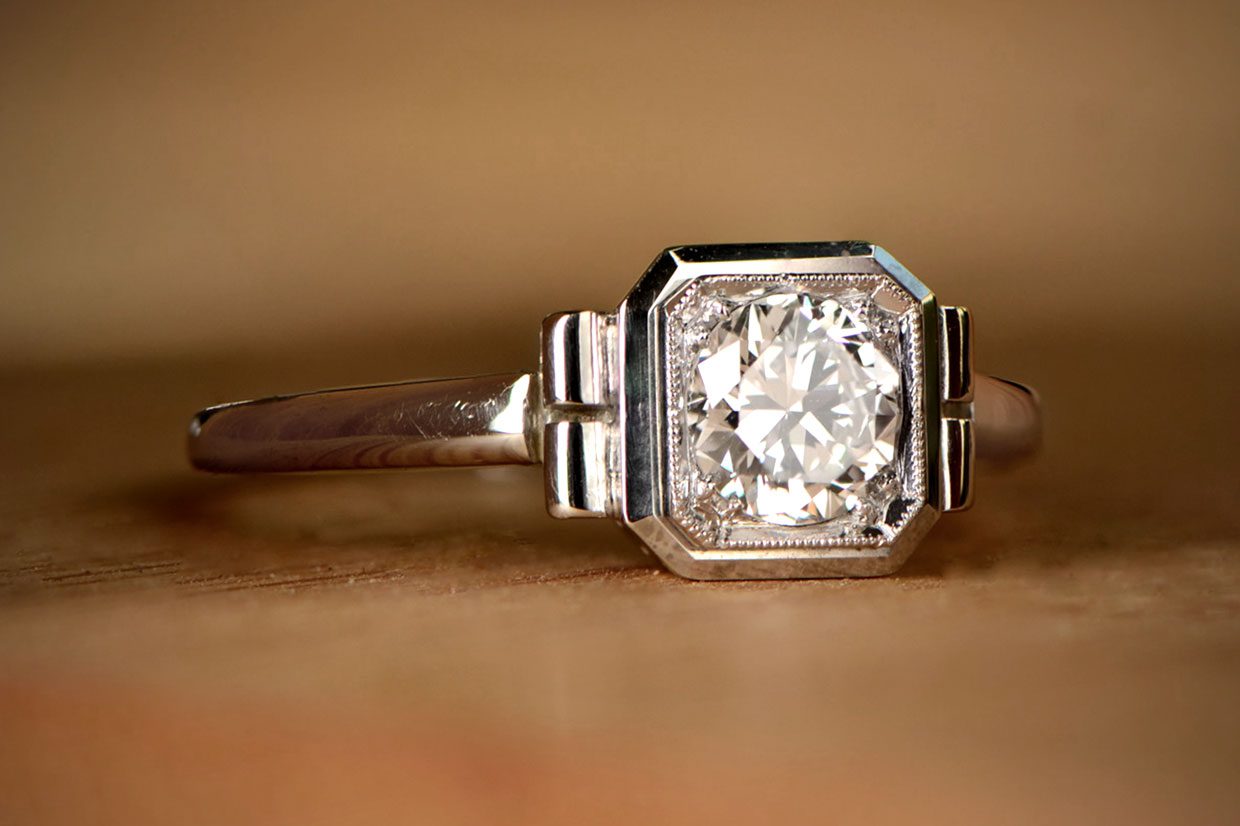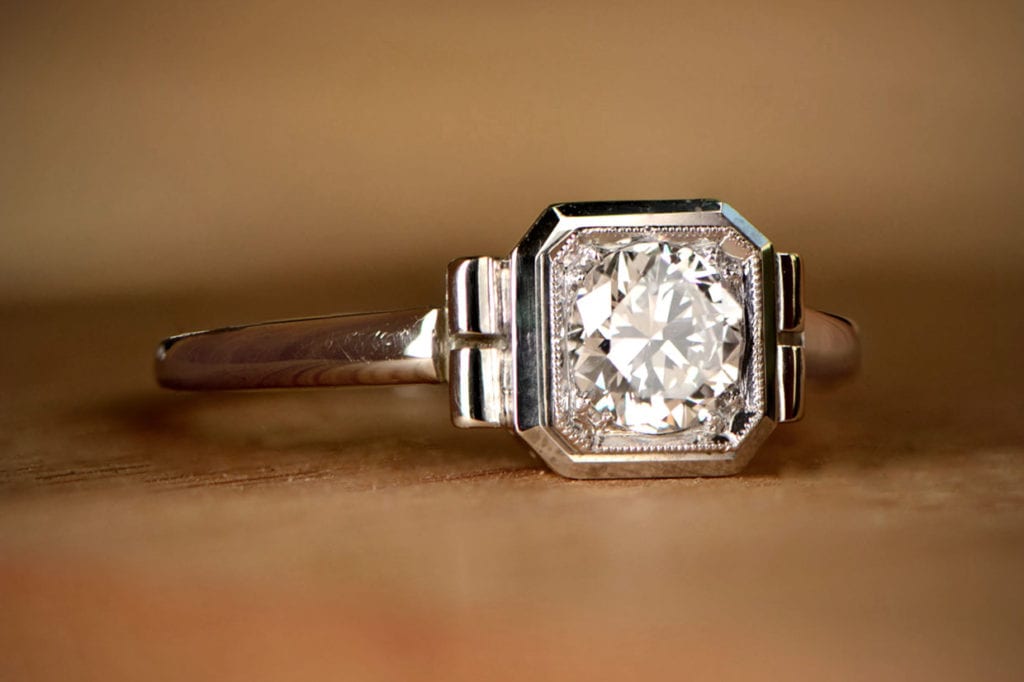 Since the non-military use of platinum was banned during World War II, yellow and rose gold became the metals of choice for engagement rings in the United States during this period. Many rings from this era were two-toned, with both yellow gold and white gold in the design.
A modern round brilliant diamond in a simple gold design might just describe your grandmother's engagement ring, and this nostalgia makes these rings popular today.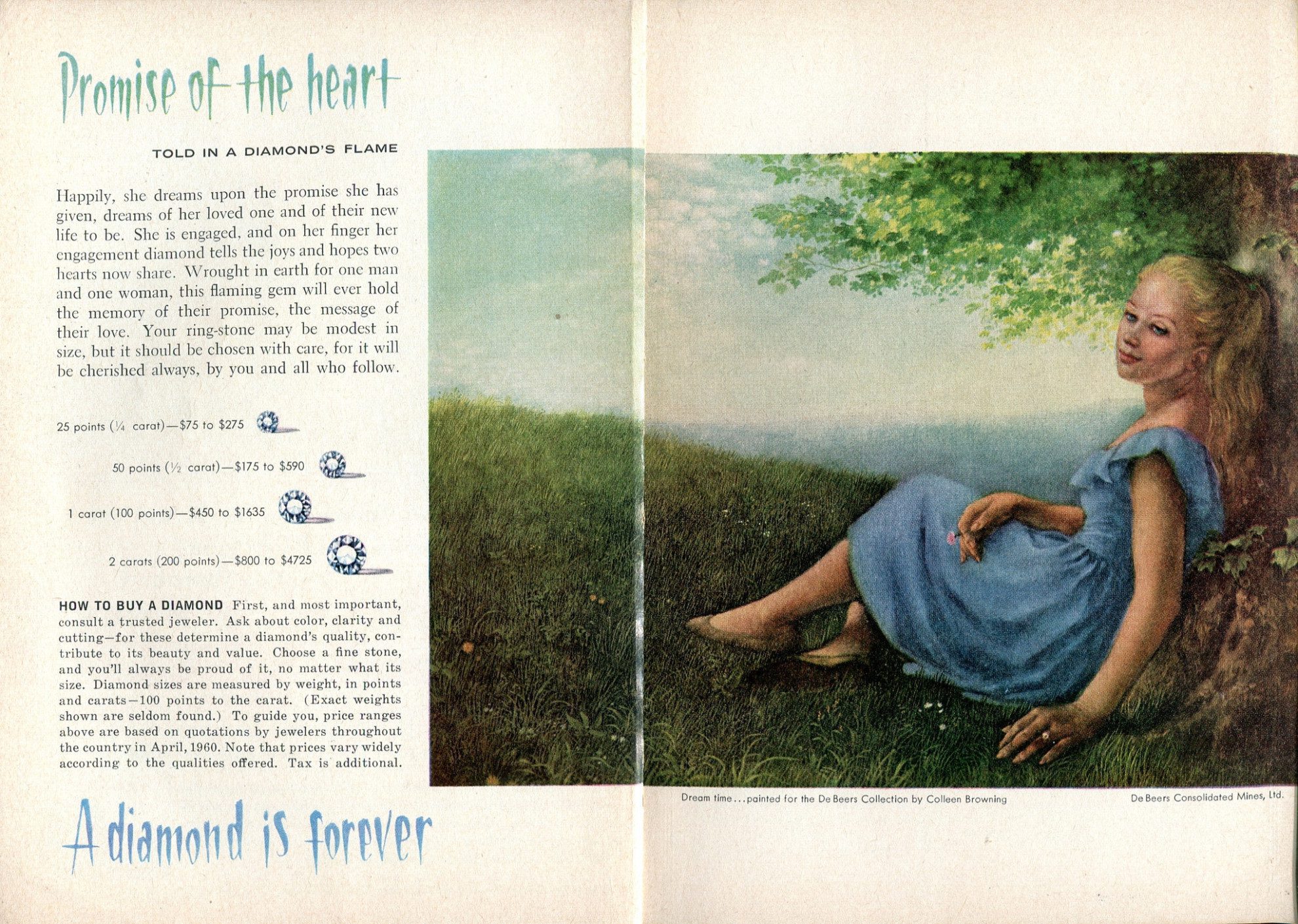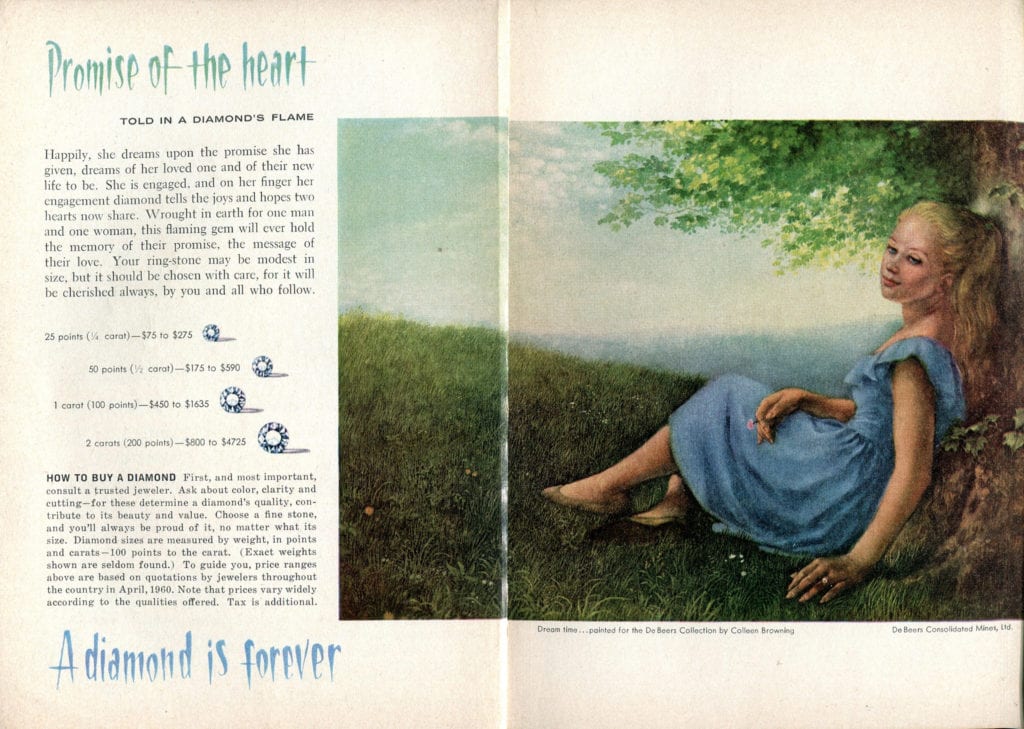 Engagement Rings from Recent Decades
In the 1960s, Jacqueline Kennedy's two-stone diamond and emerald engagement ring brought colored gemstones back into fashion. Art Deco styles were also popular.
In the late 1970s, disco styles were bold and large. Rings from this decade also featured geometric designs.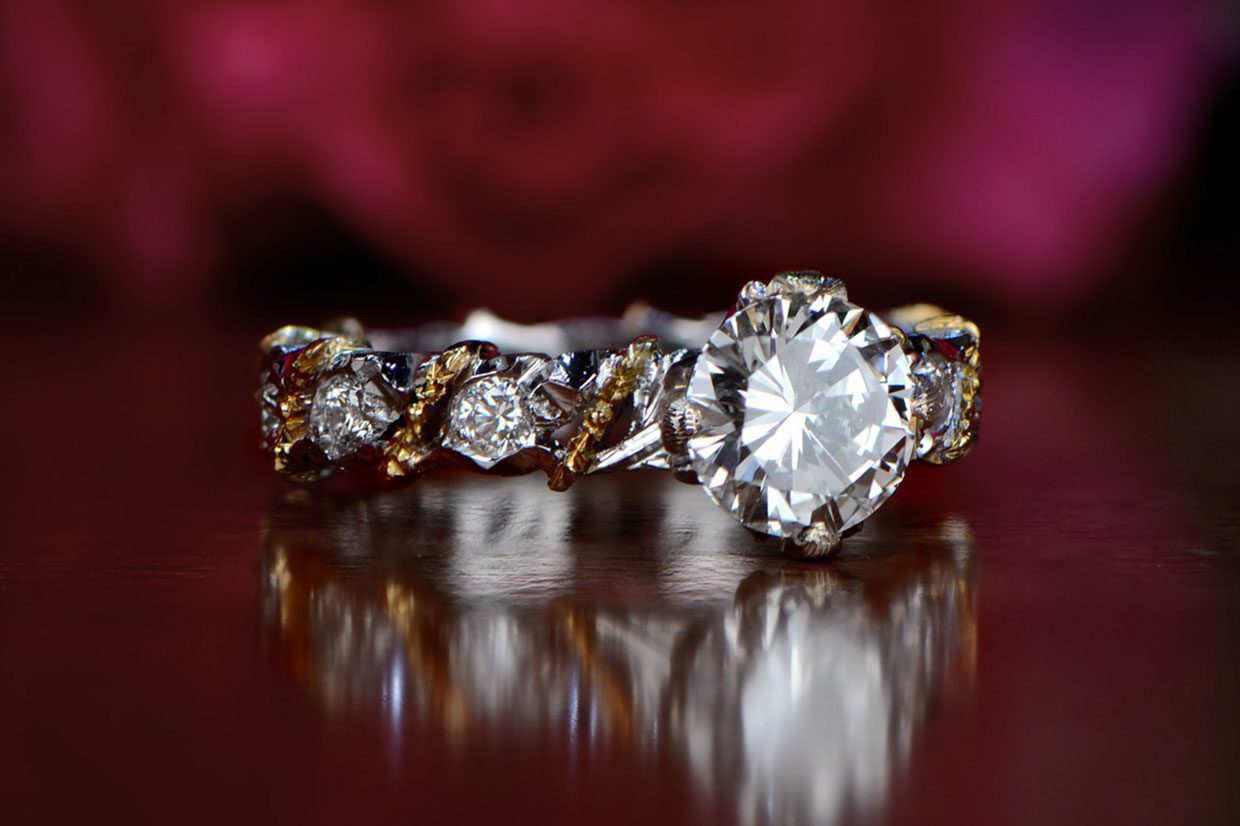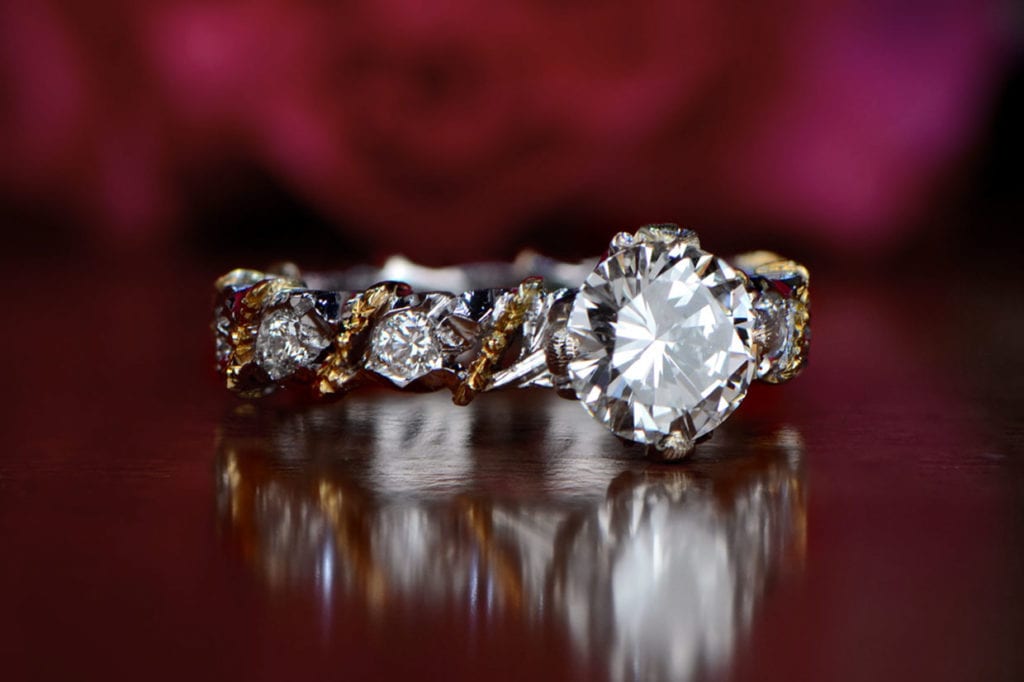 In the 1980s, Princess Diana's famous sunburst halo sapphire engagement ring inspired a wave of imitations. Colored gemstones and pear shapes were popular.
The 1990s are the most recent decade that can be considered "vintage." Designs were bold and minimalistic, and marquise-cut diamonds were especially popular.
Vintage Engagement Ring Designs
Vintage engagement rings often incorporate aspects of styles from multiple eras, blending them into something new. Check out these rings that combine elements of Victorian, Edwardian, and Art Deco design.
Some vintage-inspired engagement rings incorporate modern design aspects, too. Take a look at how these rings blend the old with the new.
Not Sure What Kind of Ring to Get?
If you're planning a surprise proposal and you're not sure what kind of ring to get, start by checking with friends and family. Pinterest and Instagram are always good places to look for ideas.
You can also start by asking yourself some basic style questions to help narrow your search. For example, does your intended prefer nature-inspired designs or geometric patterns? Lots of diamonds in elaborate settings or fewer stones in simpler styles?
Where Should I Shop for a Vintage Engagement Ring?
If you're buying online, James Allen has a great selection of beautiful vintage engagement rings. Plus, they're the best place online to shop for a center diamond. So, if you want a diamond engagement ring, you'll be able to find the stone that's perfect for you.
However, even if you're picking from a few dozen vintage engagement rings, you still might not find that perfect one. If you're looking for a truly unique vintage-style engagement ring, choose CustomMade. Their experts will help you create the perfect ring, even if you're not quite sure what you want yet.